Okay, I'm sure you're sick of hearing about my deck at this point..but I'm so so so happy it's DONE. Yes, the timing is not ideal, but fingers crossed we get a few more months of solid weather. We had friends in town last weekend, and it was so nice to all lounge around and lay out in the sun (because the only sun I got this summer was in Greece). Much much needed chill time! PS – I've always dreamed of having one of these egg chairs in my outdoor space and I FINALLY got one last week. It's overkill but kind of amazing.
Since we're basically living on our deck every Saturday afternoon until the end of summer (at least that is our goal), I want to make sure the time we spend up there is stress free. After a few tweaks here and there, I've come up with a list of necessities for the ultimate deck experience.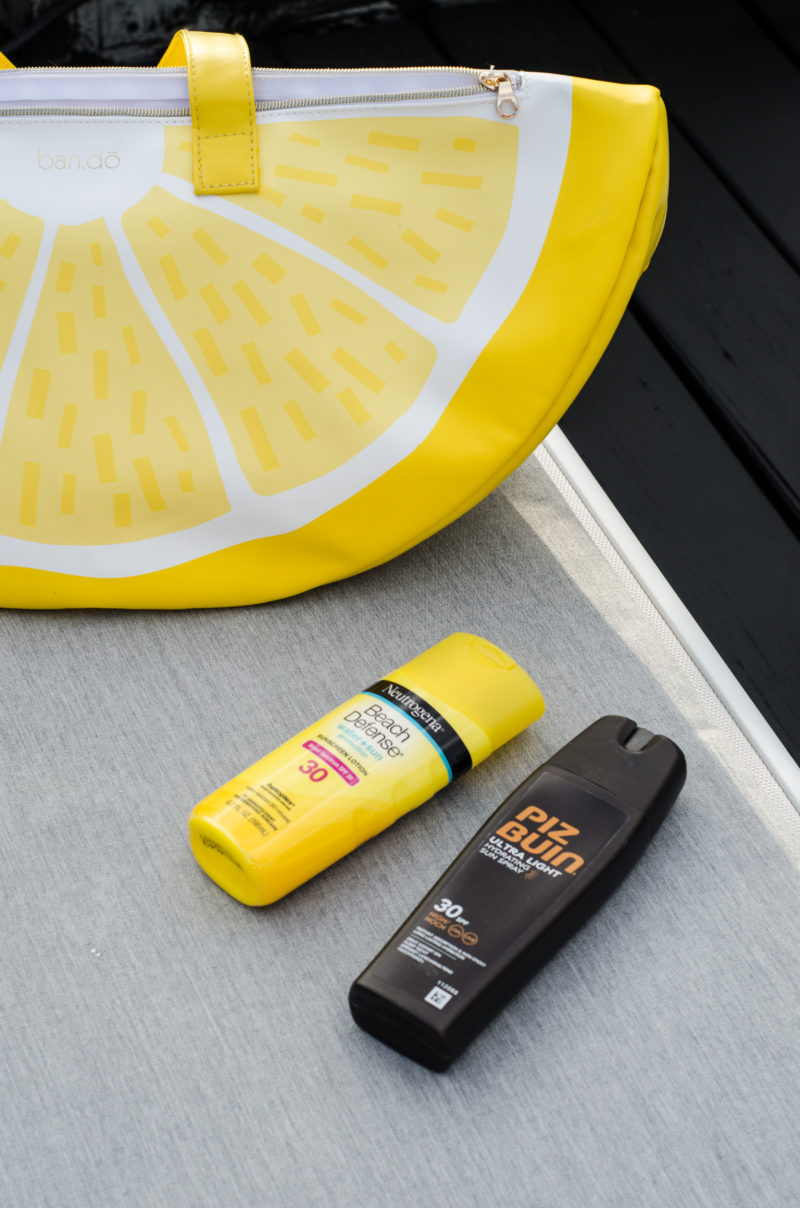 Sunscreen – SPF 30+
First and foremost, you have to have the sunscreen readily available! I've been a skincare fanatic lately, and I refuse to sit out in the sun without applying sunscreen first…and I force it upon my guests as well! My favorite sunscreens are Neutrogena's Beach Defense and Piz Buin (Leo introduced me to this one – it's huge in Europe). Piz Buin's After Sun lotion is also great!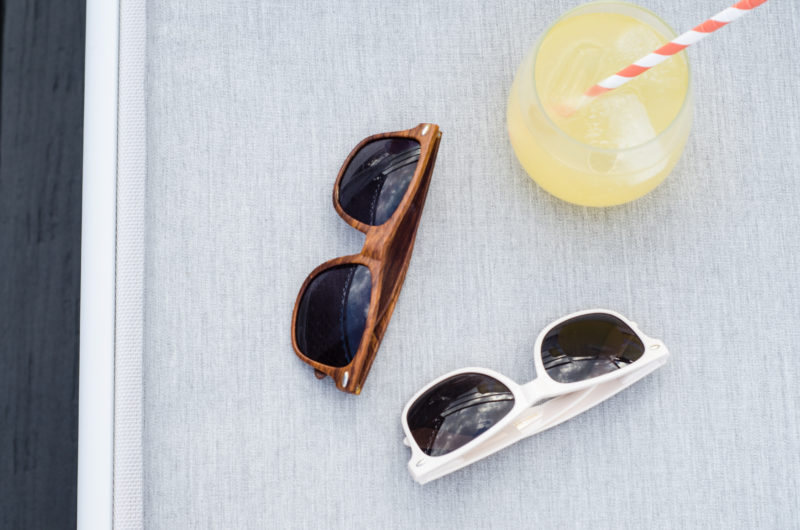 Extra Shades
You know those shades you get for free at random events? I always save them & stock them away in our den in case someone forgets/breaks/loses their pair. Sitting outside with no sunglasses on is borderline torture, and it's not good to squint (it causes wrinkles!). That said, having a few extra pairs of cheap-y shades handy quickly solves this problem.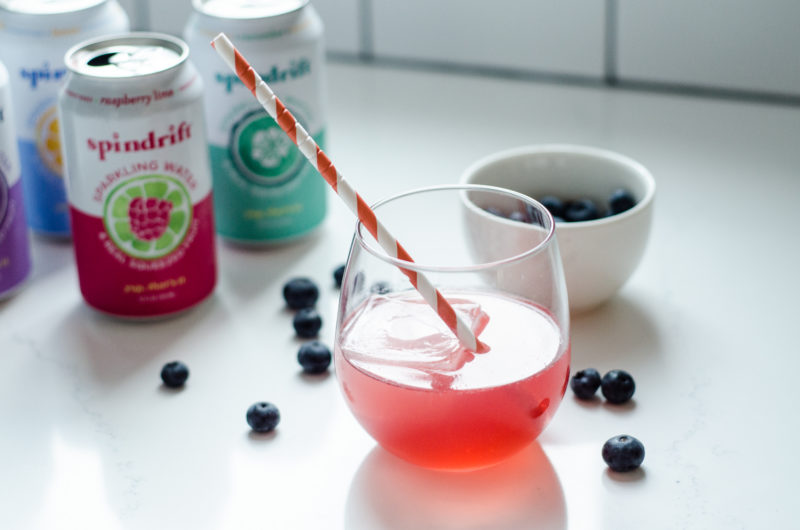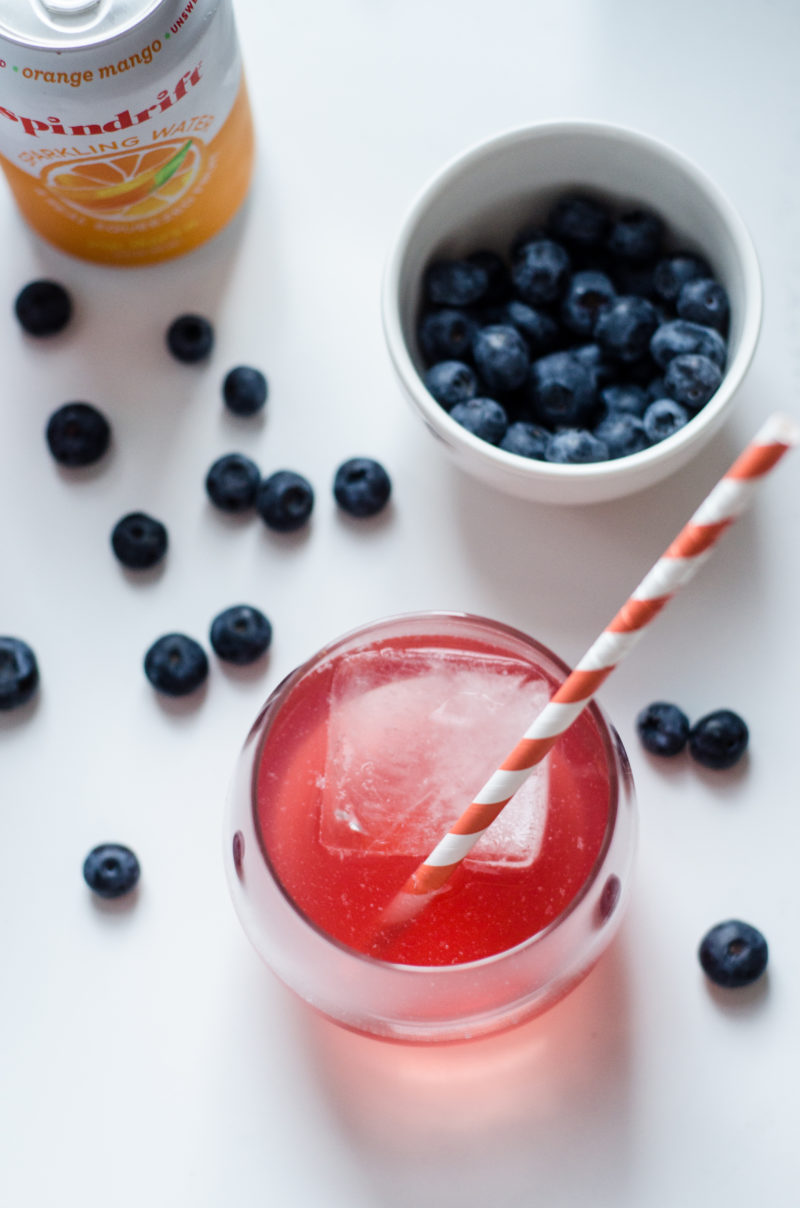 Refreshments
Luckily, we have a mini fridge in our den, which makes it so easy to store cold beverages near the deck! Since I'm always trying to watch my sugar intake, Spindrift sparkling water is my new favorite to have around the house – Spindrift is America's first and only sparkling water made with real, squeezed fruit! It's essentially like having spa water…but ready for your enjoyment in a cute little can. I mean, what's not to like? Spindrift = sparkling water + real fruit. Yup, that's it. My go-to flavor right now is grapefruit (there are so many to choose from), it's so refreshing and perfect to sip on a hot day. It also pairs really nicely with a fresh piece of fruit! Here's where you can find Spindrift near you.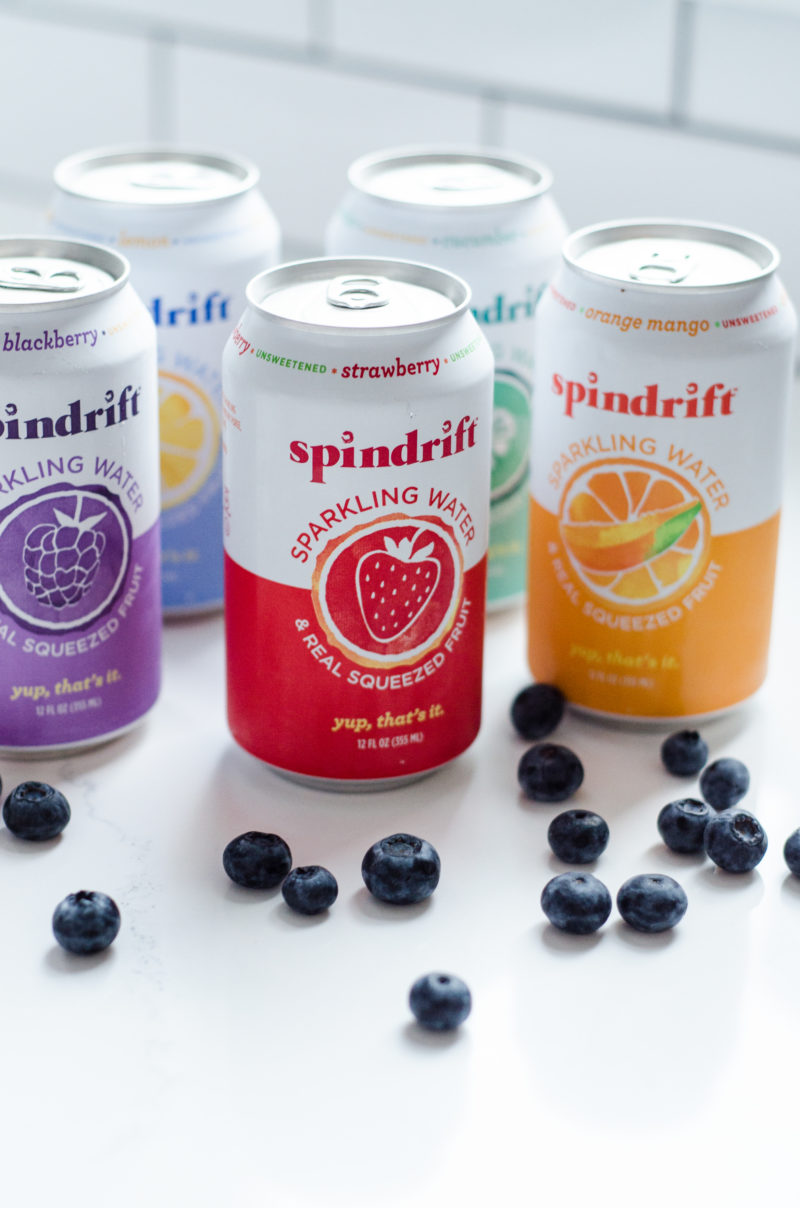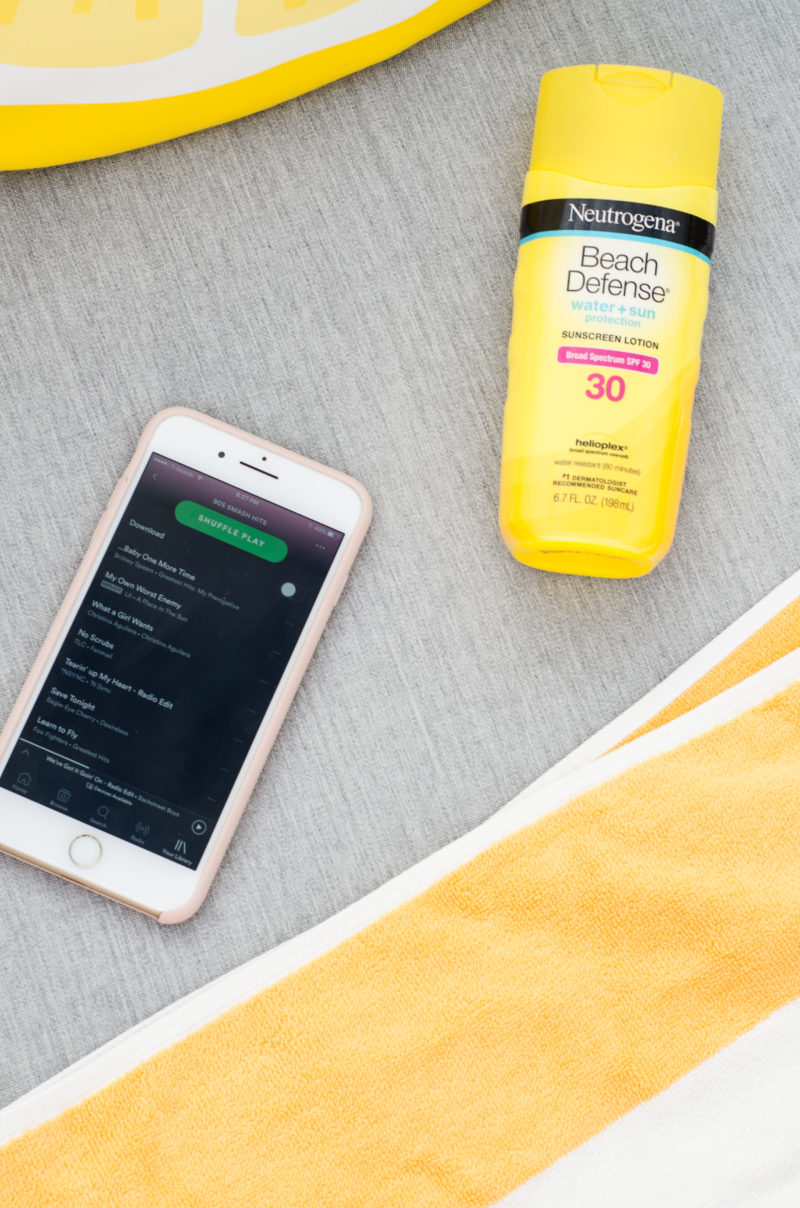 A Solid Summer Playlist
Luckily, when we moved in there were already speakers connected to our deck. Being able to jam out to your fav tunes while laying out is priceless – all we do is connect our phone to our stereo system and voila…the jam sesh is on. Leo has his own mixes that he puts together, so we often listen to those (you can find his more recent ones here and here). If I'm out there alone, I'll play my 90s hits playlist..am I aging myself?!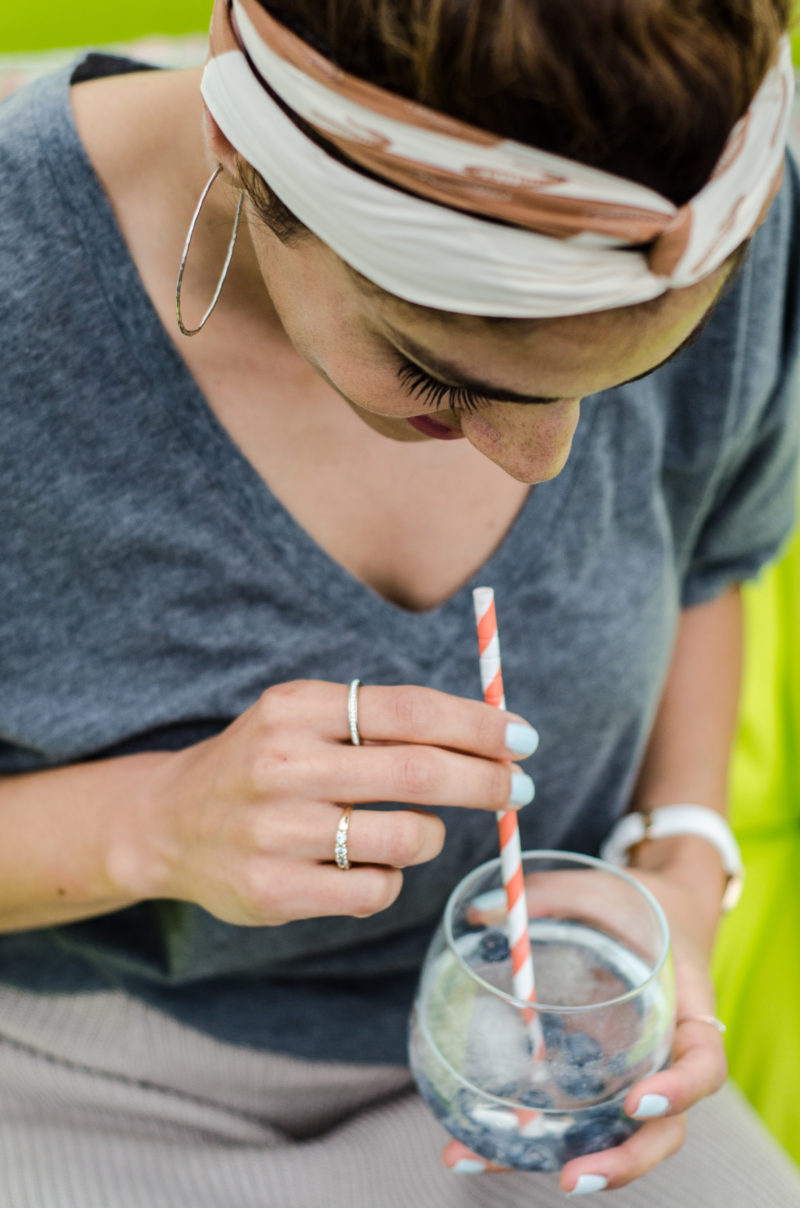 Thank you to Spindrift and Her Campus Media for sponsoring this post. All opinions are my own!