Ahhh reflecting back on our Greece trip…it already feels like ages ago! Two weeks ago I was dancing the night away on an island in the Aegean, and now here I am nestled on my couch writing this post, looking at all my photos from a place that feels so far from reality.
The first island we stopped at on our trip was Ano Koufonissi, a small island part of the Cyclades. There are actually two islands known as "Koufonisia" but one of them is basically uninhabited. Ano Koufonissi is the smallest island of the Cycladic group (Mykonos, Santorini & Milos are also a part of this group), so we didn't plan much time there thinking 24 hours was enough. Surprisingly, this little island turned out to be our favorite of this trip. Both Leo and I wished we had spent more time there! It truly is a hidden gem.
Upon our arrival, the hotel receptionist gave us a quick overview of the island. Some fun facts include:
– They don't allow tourists to rent cars or motocycles, so you have to rent a bike or walk everywhere (the entire island is walkable)
– There is one taxi driver on the island – we actually saw him a handful of times and felt like we had spotted a celeb – and he is apparently always late
Since we didn't spend enough time to create a full guide to the island, I'll share a few details on the 24 hours we spent there – we'll definitely be heading back one day! Below is my quick guide to Koufonissi, Greece  –

We stayed at Portes Houses, which was cozy & comfortable. The staff was so friendly, to the extent that I missed breakfast and they went out of their way to prepare something for me. We were a close walk to the town and to the busier beaches on the island. The pool at the hotel was pretty amazing as well – we spent an afternoon lounging poolside, drinking freddo espressos.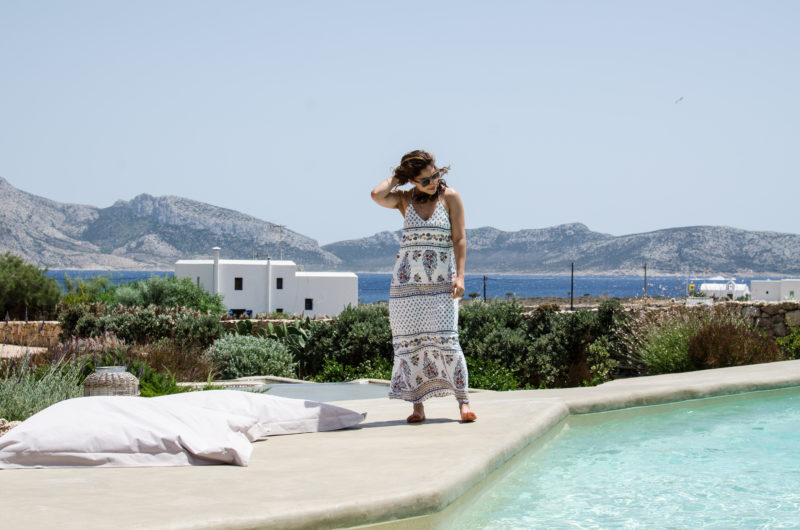 We went to Kalofego for dinner – it was recommended by friends. Turns out it's the top rated restaurant on the island! It was conveniently located near the beach we walked to, and the views from the restaurant were gorgeous. The food was also delish and so fresh, which was to be expected!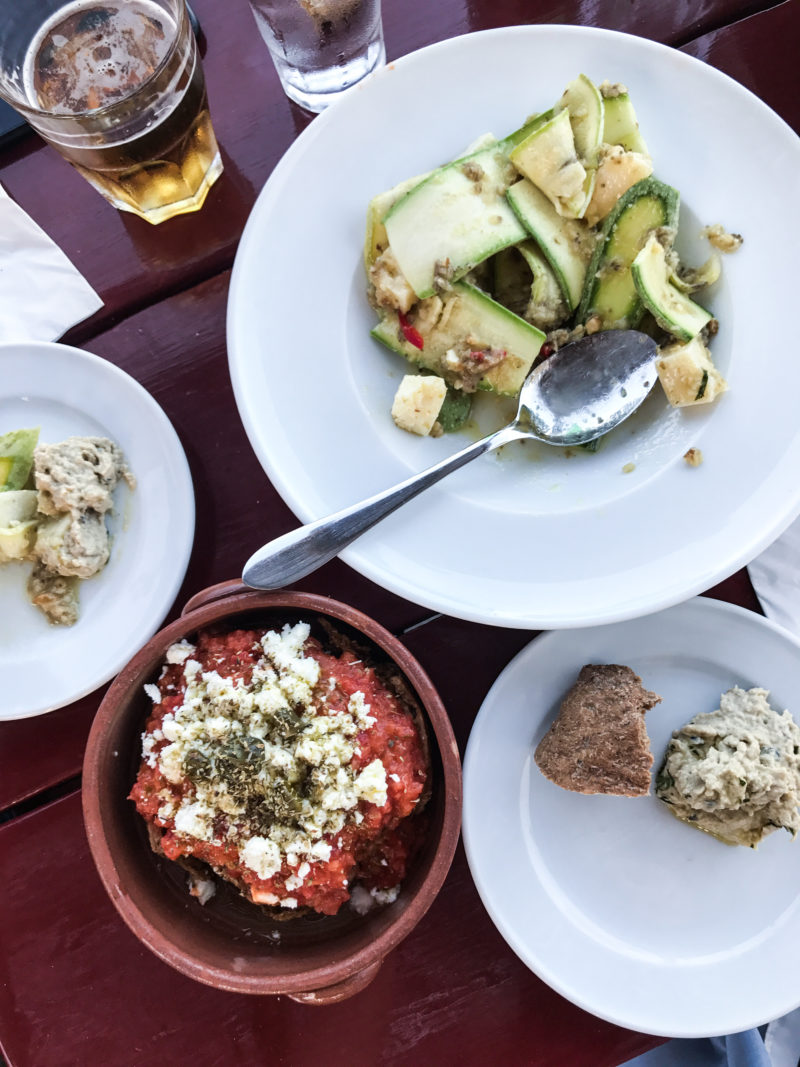 Since we couldn't rent a car (and decided against biking), we walked our way around the island. This included a 45 minute hike to the beach we ended up at, along a trail that went through all of the beaches on the island. Our final destination was a little further out than we expected, but we enjoyed every moment of it. The views were stunning! We spent the day at Pori Beach, which was right by Kalofego. Because it was off the beaten path, it wasn't as crowded. No loud music from nearby beach bars, few children running around…it was just what we wanted (no offense to the parents out there!).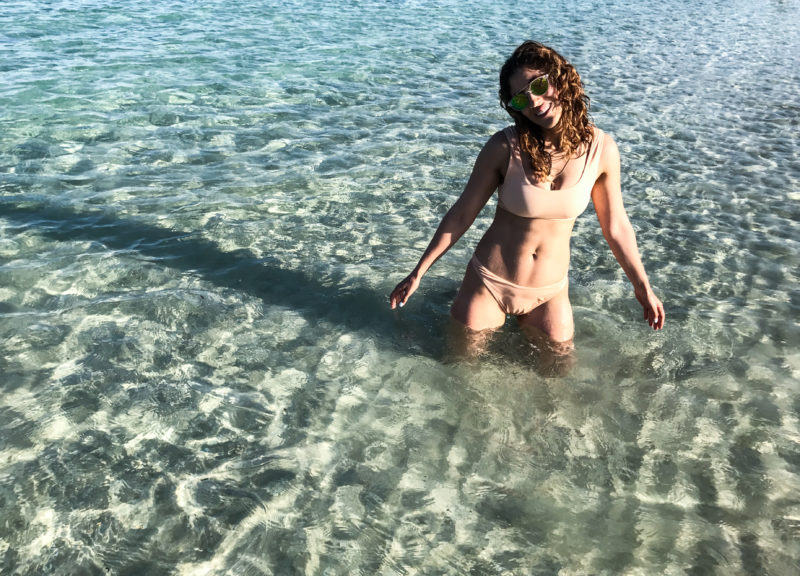 I can't even call this  "going out", but we did go out for one drink (and managed to fall asleep on the couch outside the bar – ha!). We were still jet lagged, so one drink was all we had in us. Luckily, we ended up at Sorokos bar, a super chill cocktail bar along the water. I loved that their outdoor seating included both couches and candlelit blankets overlooking the sea. Major hippie vibes, and I was so into it. It's also a great spot for stargazing, if you're into that sort of thing!