I have a soft spot for anything old – you're already fully aware of my obsession with vintage clothing (I feel like that's all I've been buying lately!). This obsession also applies to furniture…are you surprised? It all started with my first apartment, where I didn't have much choice but to take in hand-me-downs. I was 24, after all. I inherited furniture from old roommates after we parted ways, from Leo's previous apartments, from my mom's house. The only piece of furniture I actually paid for was my dining table & chairs from Ikea (here are a few Ikea hacks if you're shopping on a budget!).
Funny enough, Leo is not typically a vintage anything kind of guy, but I've sold him in on the few vintage pieces of furniture we do have a the house. It took time, but I broke him down! The first piece was an easy sell, because it was the perfect fit and price…our bedroom dresser.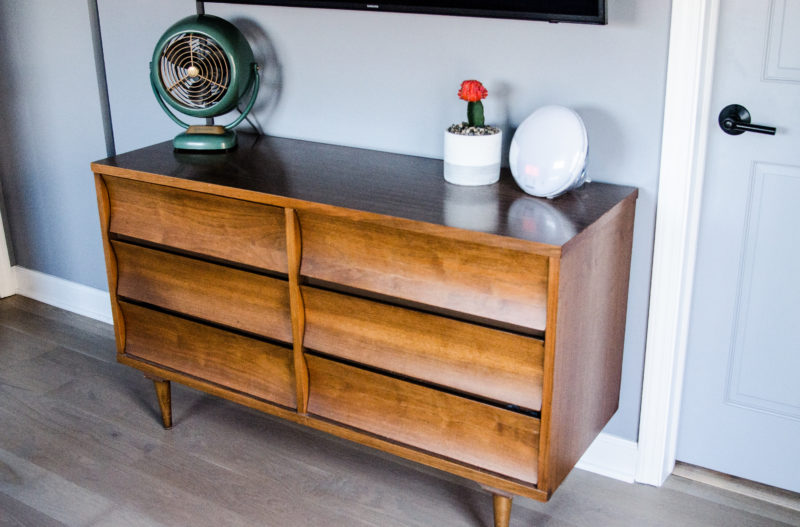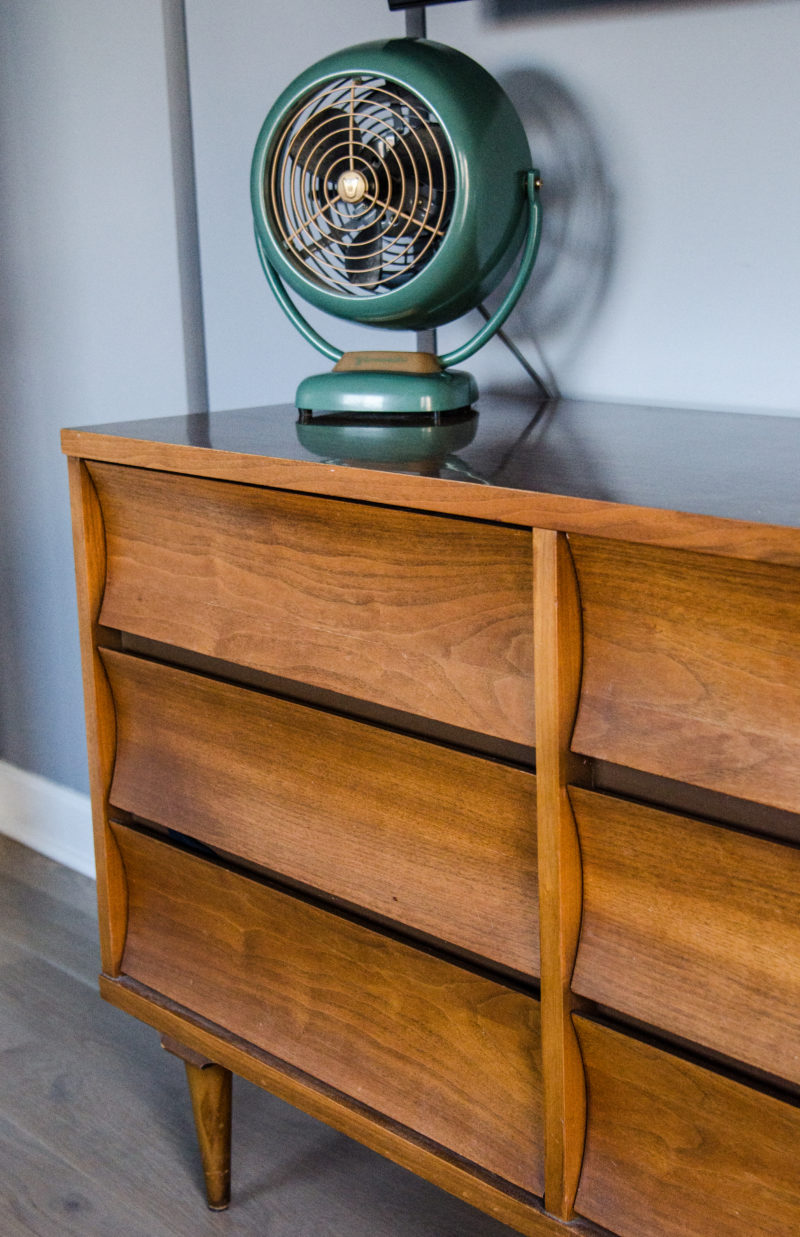 I really really love this dresser. It was the luckiest Craiglist find! It's from the 50s and in excellent shape. It's small, but exactly what we needed for the little space we did have in the bedroom. We initially thought we could go dresser free, but realized after filling up our closets that we desperately needed more space (mainly for socks & undies). I know this is cliché, but they don't make furniture like this anymore. It's incredibly sturdy, and the drawers have a wood piece between them, so you don't have to deal with drawers getting stuck when they're overstuffed (story of my life). Lucky for us, it matched perfectly with our bed, mirror and fan too! It was meant to be.
Shortly after we purchased our dresser, we were trying to figure out how we would separate our living & dining room areas, since we have an open space concept. We needed something to close off the living room without blocking off the space completely. I was casually strolling around our neighborhood, and popped in to Dial M For Modern, a mid-century vintage furniture shop in the hood. My eye immediately went to this beautiful chaise lounge in the corner.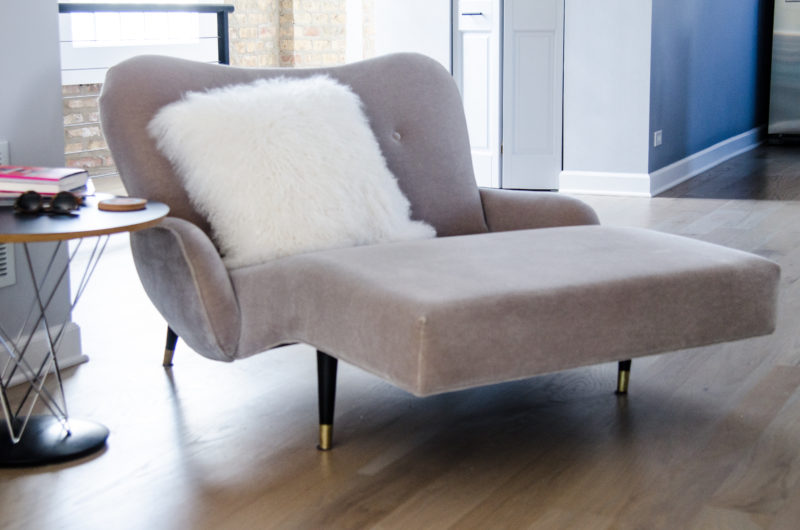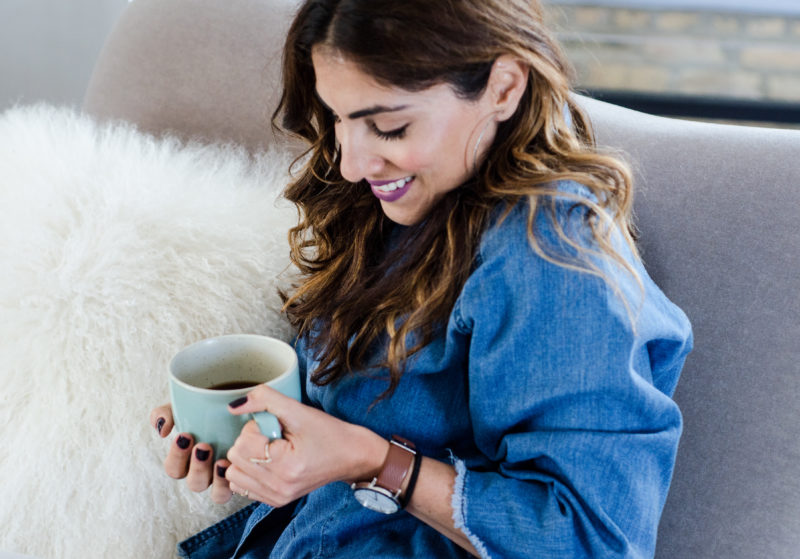 Also from the 50s, Tim, the owner at Dial M, had the chair re-foamed and re-upholstered with this stunning lavender grey mohair fabric (here's what it used to look like, crazy). It was so unique and special, I HAD to have it. I had no idea how or if it would fit in the room, but it was just what we needed. It closed the room off while still leaving the space open & inviting. It's also the coziest chair to snuggle up on with a cup of coffee or hot cocoa! I added a Mongolian lamb fur pillow to the chair recently, which makes it all the more cozy.
Last but not least, my favorite inherited vintage piece I have is our coffee table in the den (you've seen it before!). This one was from one of my best friends in college, who later became my roomie after moving to Chicago. It could use a little love as of late, probably a re-stain, but it still manages to bring its charm to the room regardless. I'll never get sick of this table!