Confession – I LOVE snacking. I love food in general, but snacking is one of my guilty pleasures. Sometimes (well, most times), I just want to munch on a little somthin' somthin'. Depending on what I have at arm's length, it can be a bad situation. Knowing I have this habit of hitting up my pantry every few hours, I try to keep only healthy snacks in the house. That way, even though I feel a tad guilty about snacking, I'm comforted by the fact that I'm at least putting healthy stuff into my body. These are the healthy snacks I resort to on the reg –
Siggi's Yogurt: I've tried most yogurt brands, and Siggi's is by FAR my favorite – I even like it better than Fage (sorry, Leo). My favorite is the plain one, but I've tried most of their flavors and there isn't one I don't like. Their yogurts have less sugar than most brands on the market, and significantly more protein (even when compared to Greek yogurts). Their plain yogurt is 0% fat, and it's still as creamy as ever. I typically eat it with honey and fresh blueberries, sometimes adding some cereal or granola for a little crunch.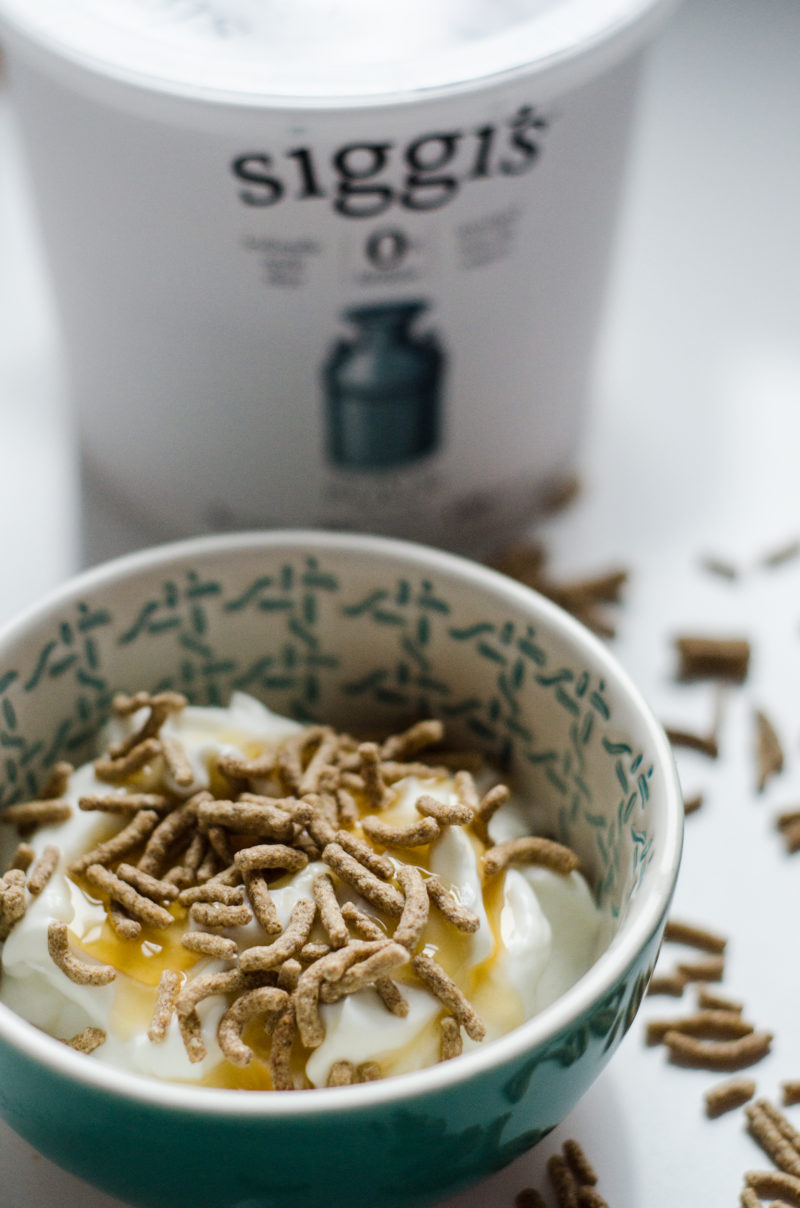 PB2 Powdered Peanut Butter: I'm a sucker for peanut butter, but try to stay away from it as it's caloric and close to impossible for me to stick to the portion size. PB2 satisfies my peanut butter craving at 1/4 of the calories, and only has slightly less protein than real peanut butter. All you have to do is mix the powder with water and dig in to the deliciousness. I typically eat it with an apple or banana as a snack, but have also added it to oatmeal, pancakes, smoothies. PS – there's a chocolate flavor that I swear is as good as Nutella!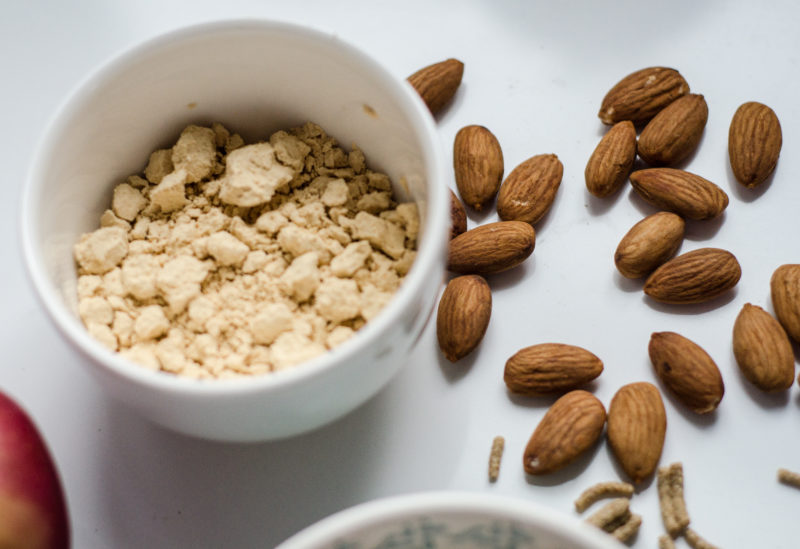 String Cheese: This takes me back to my childhood, but I find that string cheese is a filling, protein filled snack. I always buy Frigo's Light String Cheese – at 50 calories and 7 grams of protein, it's the perfect snack if you're in a hurry.
Enlightened Ice Cream Bars: When I'm not trying to curb my sugar craving, I indulge in these ice cream bars. I discovered Enlightened bars about a year ago, and haven't bought any other ice cream bars since. They're the best tasting low calorie ice cream bars out there, and they're loaded with protein and fiber (while also being low in sugar!). Both the fudge flavor & sea salt caramel are delicious – the challenge is finding a grocery store that has them in stock.
Raw Almonds: Having almonds in the house is a must! They're such an easy go-to, filling snack, and are good for you in so many ways. The key is limiting intake – I typically only eat 10-12 almonds at a time. I always grab the raw California almonds from Trader Joe's. They're high quality and a great value.
Homemade Hummus: I recently got my mom's hummus recipe, and it is KILLER. I've never been happy with any store bought hummus, as I'm always uneasy when I see all of the random ingredients they add in (plus, they're not nearly as tasty). This recipe only has 4-5 ingredients, and it's incredibly creamy and full of flavor. I typically eat it with lightly salted sliced cucumbers & tomatoes.