Palazzo Pants: Vintage, similar here | Crop Top: Mara Hoffman, similar here | Sandals: Who What Wear Collection |  Bag: Vintage, similar here | Sunnies: Le Specs | Coin Necklaces: Etsy



Ahhhh the 90s. This decade holds a special place in my heart because well, it's when I was a kid. I spent my days watching Power Rangers, SNICK at Night (had regular nightmares following "Are You Afraid of the Dark?"), ate Fruit Roll Ups and Ring Pops, would rush home from school to catch the latest TRL on MTV (I watched a LOT of MTV in general)…and of course, owned the 90s fashion trends like scrunchies, neon prints, mood rings, overalls, LA Lites, and basically lived in the Gap. The time has come when I've literally found exact pieces I wore as kid at vintage shops (I'm officially old as sh*t)…but honestly, I'm kind of loving every moment of it. I can't wait to bring some of these trends back to my closet. The 90's fashion trends I'm bringing back this summer…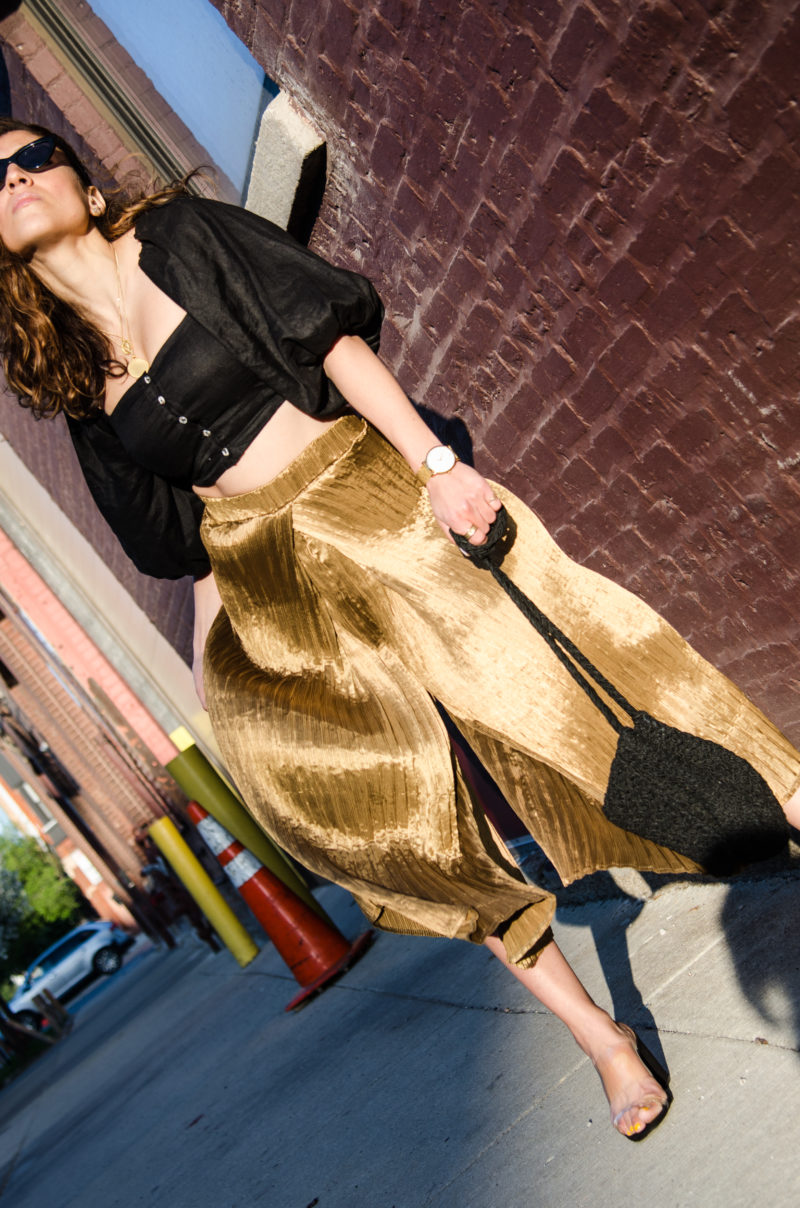 palazzo pants.
Luckily for me, my aunt was the 90's fashion queen, so I've been stealing pieces from her closet…including these palazzo pants & woven cross body bag. I can't tell you how many complements I've gotten on these pants! They're also so comfortable and easy to take from day to night. I'm holding on to these babies for a while.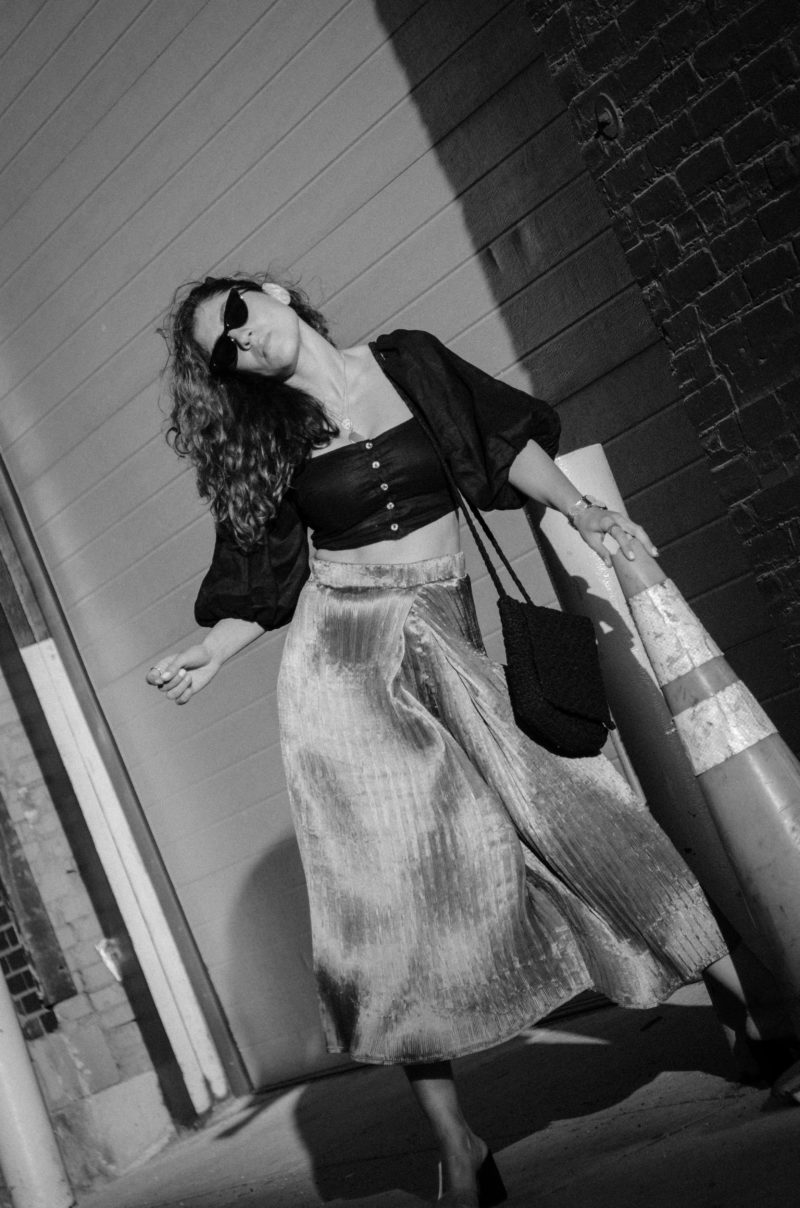 crop tops.
YASSSS, crop tops. I have to wear the hell out of these NOW before I'm too old to rock them. This isn't a new trend, obvi, but one that I still love and will be proudly flaunting this summer. This crop top I picked up last summer on my trip to Kansas City, such a great find. Another piece that can be worn at the beach but also on a night out when paired with the right pieces and accessories.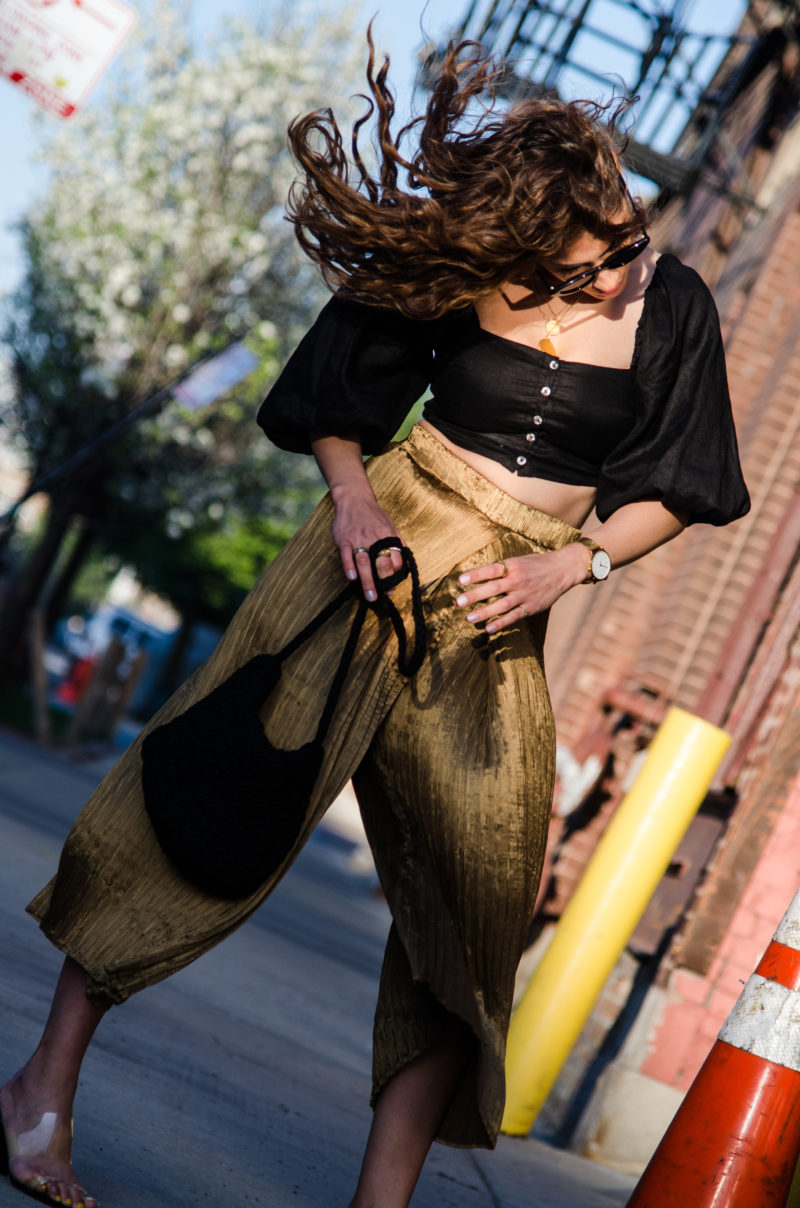 safari print.
My mom had so many safari inspired pieces in her closet – I'm super bummed she didn't save any of them! She had the linen button down dresses, safari print skirts…she saved NONE of this.  I managed to find a vintage safari dress with more of a utilitarian vibe, but now I'm on the hunt for a vintage safari PRINT. I'm not one for prints (usually), but something about the tints of brown mixed with linen fabrics and strappy sandals has got me hooked. I'm going to make it happen.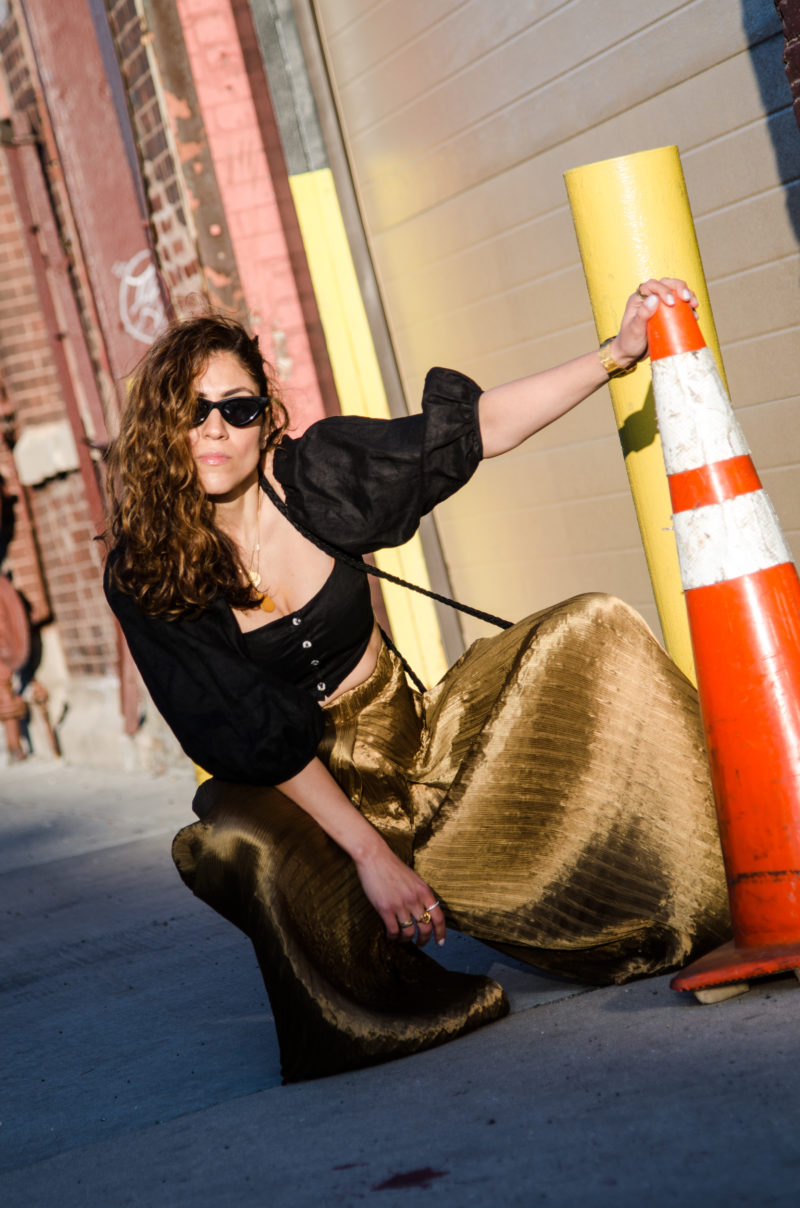 micro sunglasses.
Okay, hear me out on this one. I thought micro sunnies would look TERRIBLE on me (I have a huge head, fact), but if you find the right pair, it can actually work! I've been wearing these Le Specs sunglasses on repeat, and they actually flatter my long big head!