Knit Top: Zara | Wide Leg Pants: H&M (so old – I wore them back in the beginning of blogging!), similar here | Satin Slides: Zara, similar here | Bag: Danse Lente | Sunnies: Vintage Carrera, similar here | Coin Necklaces: Etsy | Hoops: Madewell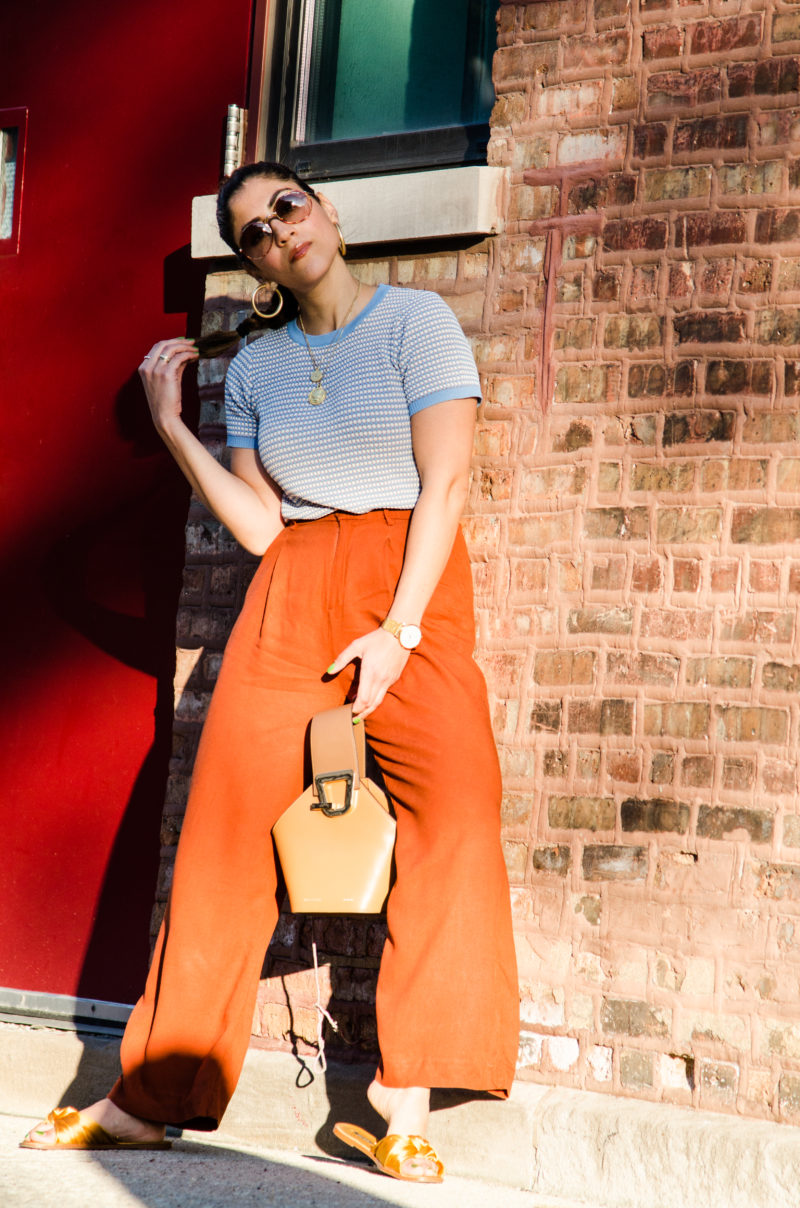 I wore this look to the Bon Iver show last weekend, and loved it so much I decided it to wear it again for a shoot! I'm attempting to add more color to my wardrobe this summer – I'm really liking the pops of baby blue I'm seeing so decided to pull the trigger on this cute knit top from Zara. Very retro and it was only $30!
Blues/pinks/yellows with browns are on my mind lately…is anyone else feeling browns?! I was OBSESSED with brown in high school. I would wear brown monochrome before it was a thing. Legit brown from head to toe, including my eyeliner (which I still wear – more on that in my next post!).
Anyway, on to the topic of this post…my favorite brands of the moment a.k.a. brands you should know about too! I'm loving the surge of smaller brands and how easily they can become discovered with social media + the blogger scene. Here are the brands I've been admiring lately, including the designer of the lovely bag I'm wearing here.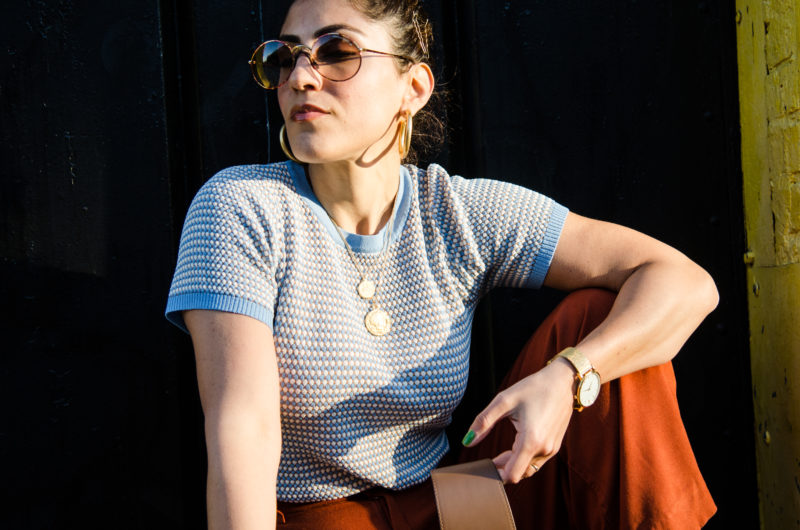 This London-based accessories brand is all the rage lately…and rightfully so (I mean, I admire my Johnny bucket bag on a daily basis). The structure & design of their bags is so unique, and I love that the price is approachable. Fun fact – Danse Lente means "slow dance" in French.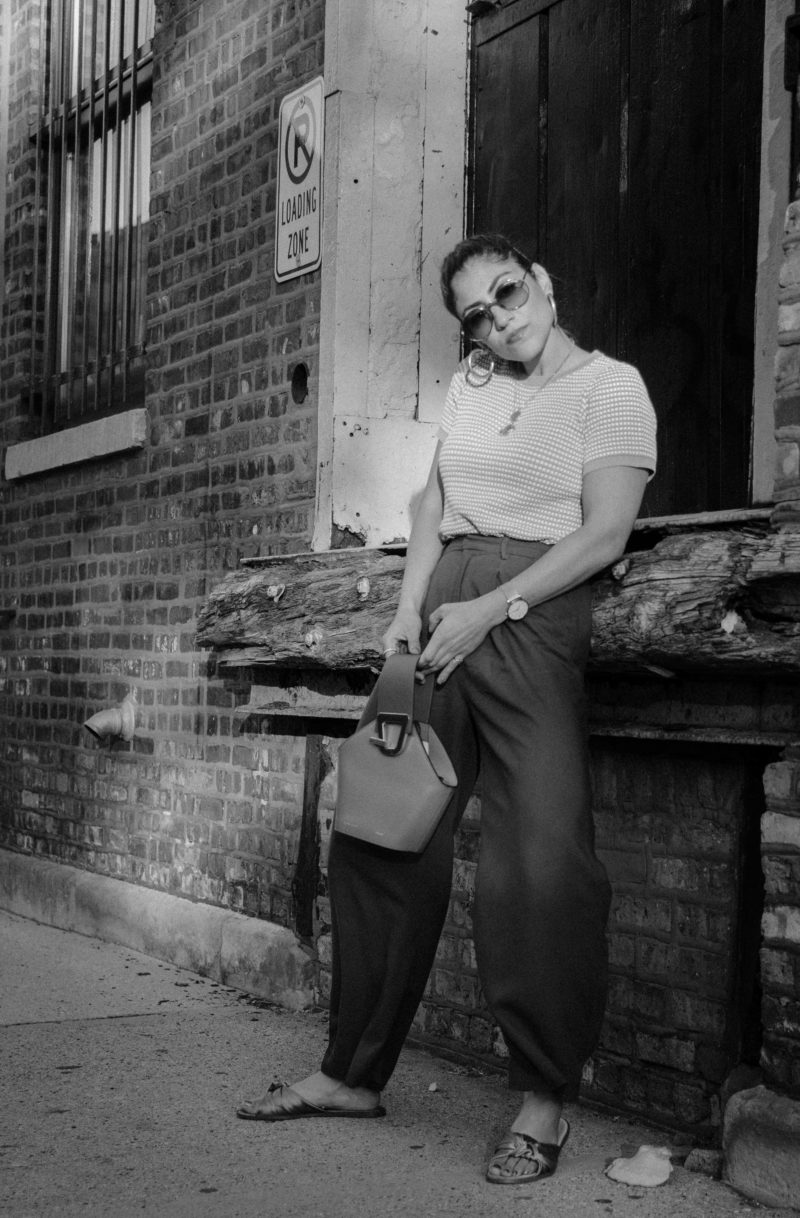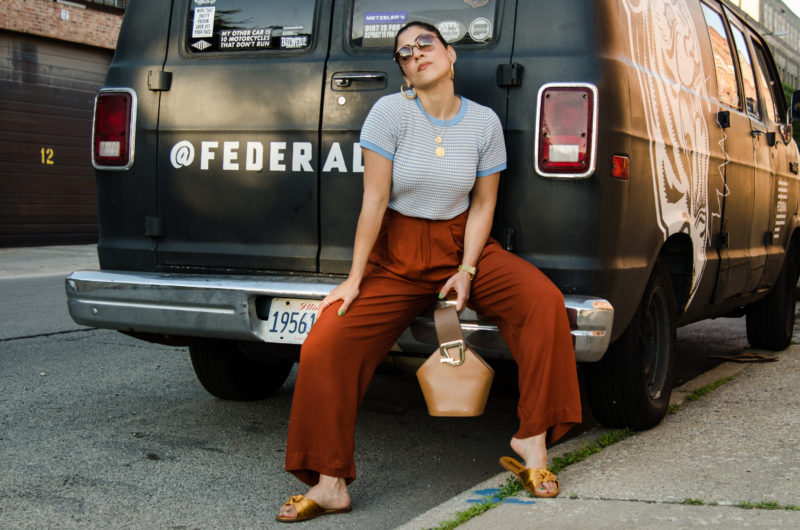 Another accessory brand I'm LOVING lately! Poppy Lissiman is Australian born – started her label back in 2008, but relaunched in 2014 with clutch bags (a street style fav!) and her sunglasses line in 2015. Her sunglasses are what captured my eye, particularly as I've been on the hunt for a pair of cute micro sunnies! They're so fun and out there, and reasonably priced.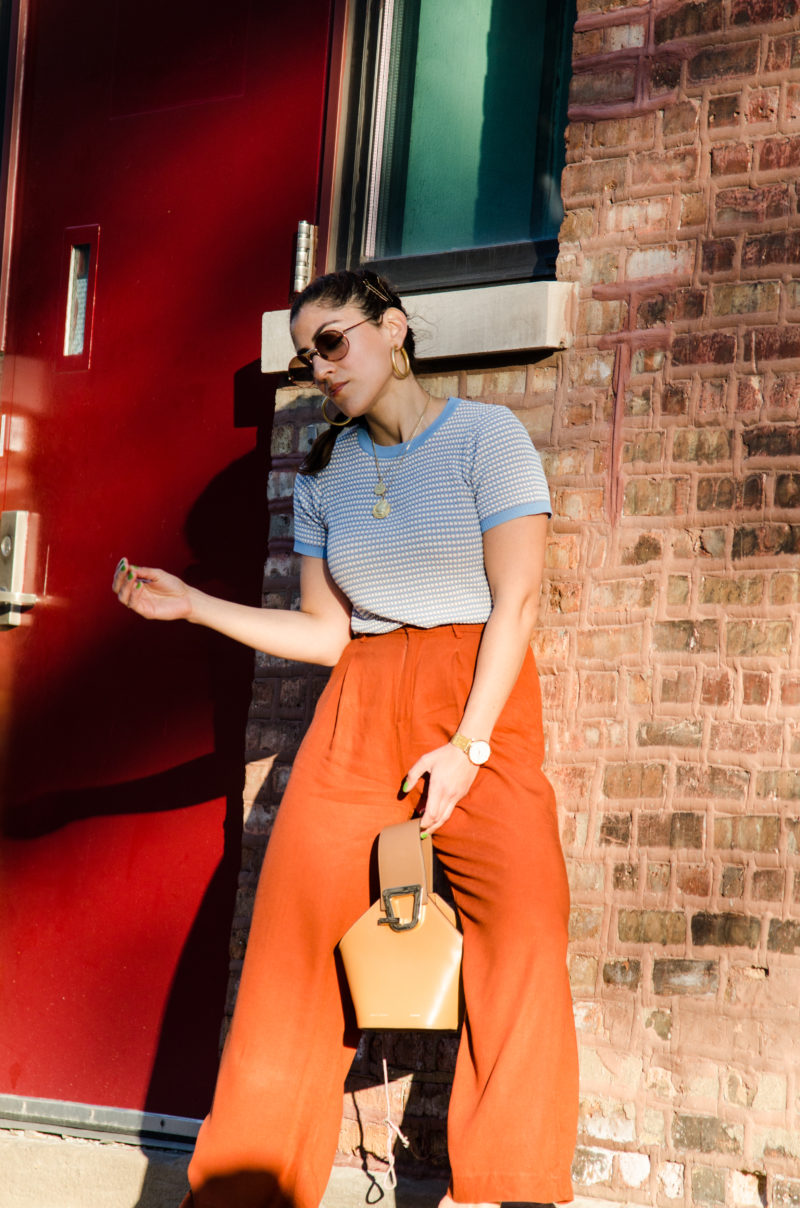 When I spotted Susan Alexandra's beaded bags, I was immediately hooked. They are nostalgic but so current at the same time. Her pieces totally remind me of all the beaded accessories I wore as a kid, along with the hours I spent playing with lanyard, making friendship bracelets and beading on my beading loom (I was a crafty little nugget, thanks to Mom!). I think fun, whimsical acessories can and should be worn no matter how old you are, and love how she's brought that concept to life. PS – love these earrings as well!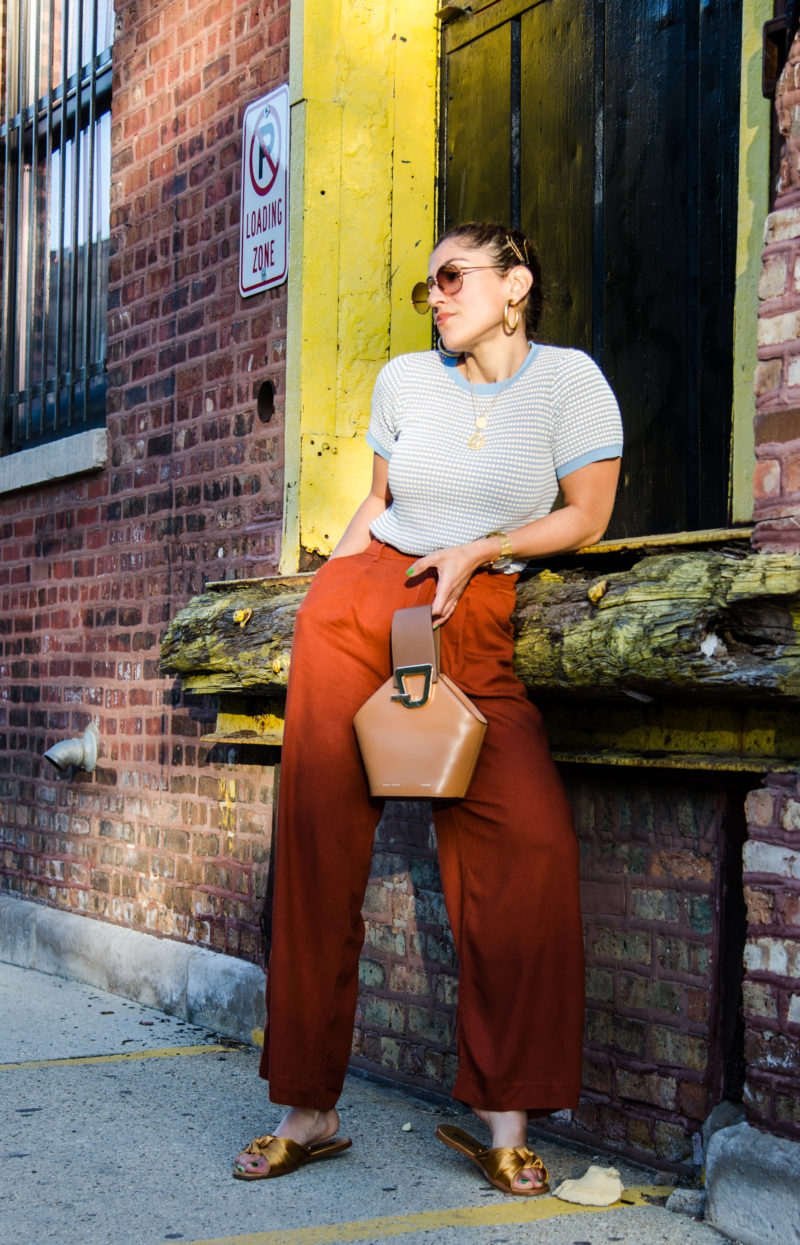 You've probably seen this brand SOMEWHERE on your Instagram feed (particularly this jacket and this bag). Designed in Budapest, Nanushka has a feminine flair with a retro vibe. I admire the versatility of the pieces – most can be taken from day to night and allow for various methods of styling. Love love love their stuff…the only drawback is that it is on the pricier side, so a little more thought & preparation goes into the purchase.