Fur Coat: Vintage, similar here | Trousers: Vintage Ralph Lauren, similar here | Combat Boots: Zara | Sunglasses: Le Specs | Bag: Vintage Gucci, similar here
Last year around this time, I was on a serious hunt for a vintage fur. I came by this one on our trip to LA – it was a steal. Probably because NO ONE is shopping for furs in LA ha. For a long time, I was struggling to wear it…I felt overdressed and extra. I mean, it will always be extra (let's be real), but it doesn't have to be saved just for nights out. I've been experimenting with different ways to wear it, and it's come out of the closet a few times the last few weeks. In terms of warmth, it puts my down puffer to shame…and it's way more chic! My pointers on how to dress down a fur coat –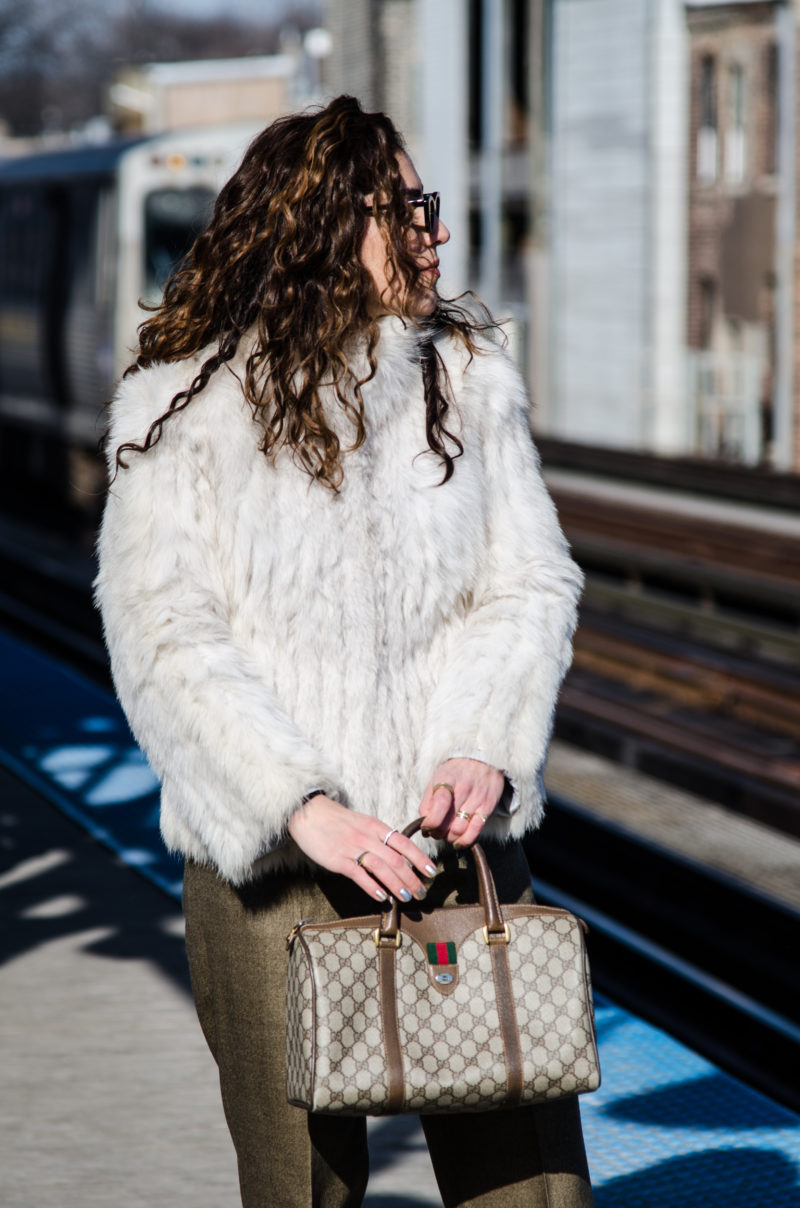 Menswear Inspired Trousers.
Instead of opting towards a skirt, dress or leather pants, go with a wide leg, cropped trouser. It offsets the femininity of a luscious fur, while also dialing it down a notch or five. I bought these vintage Ralph Lauren wool trousers earlier this season, and had them cropped a few inches to give them a more updated look. You can find similar ones here and here!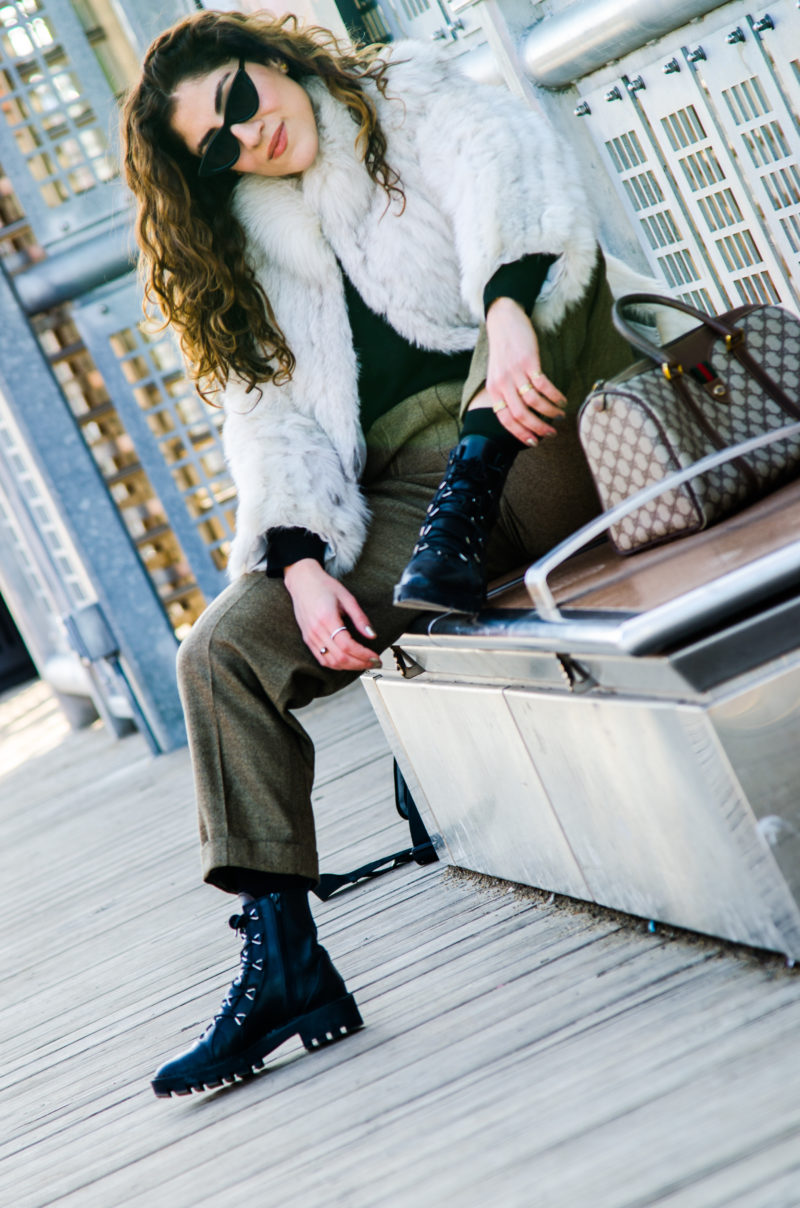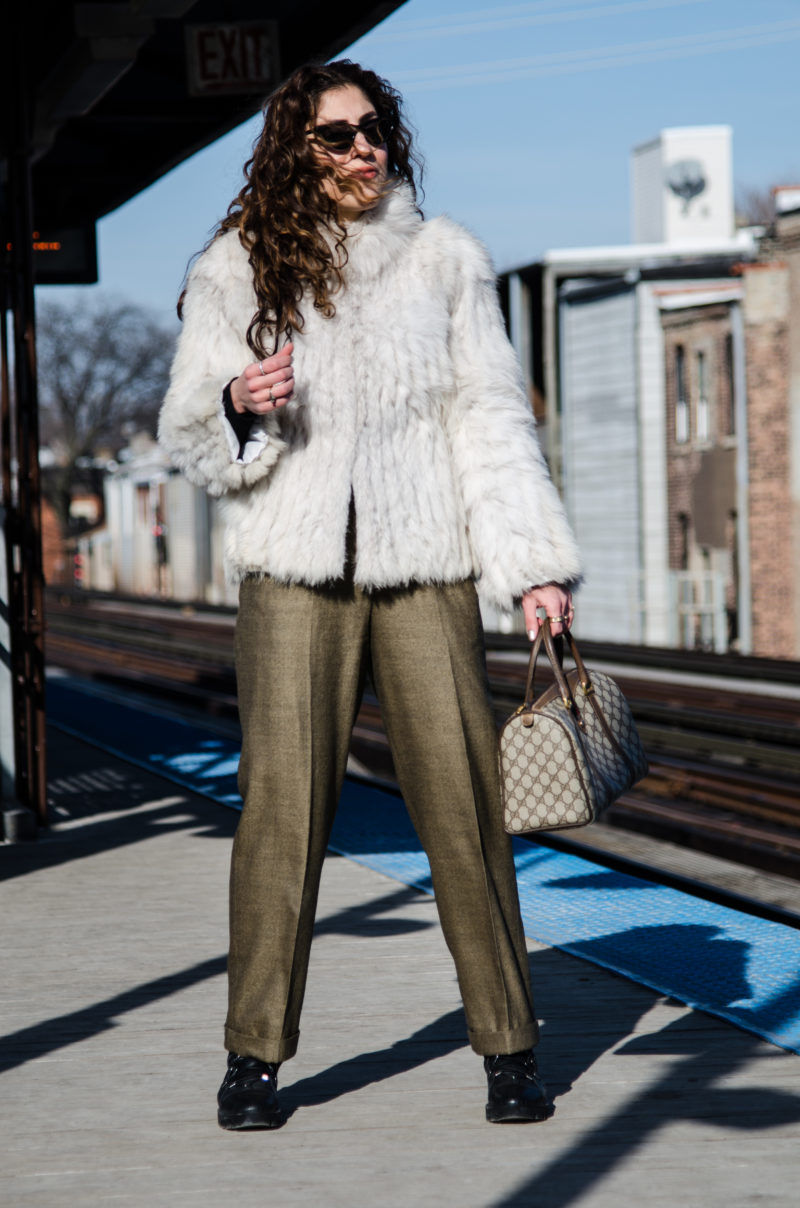 Combat Boots (or sneakers!).
To further enhance your already menswear inspired look, bring out the combat boots! Combat boots will instantly dress anything down, while still retaining that polished look. Plus, they're so much more practical in the slush & ice fun of the winter months! These are from Zara, but I also love these and these. You can also go with sneakers to get a similar vibe. I've rekindled my love for the Nike Air Force 1 (I've decided I'm getting a pair this spring – my high school self would be so proud!).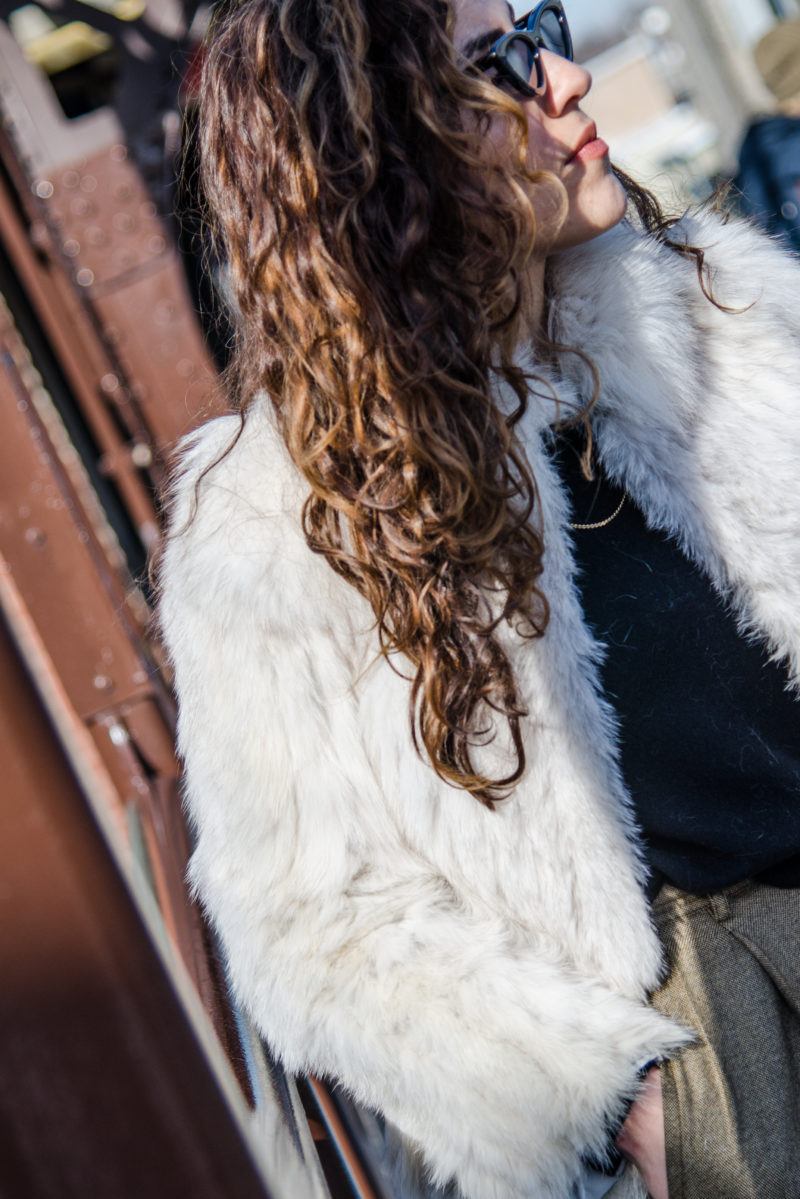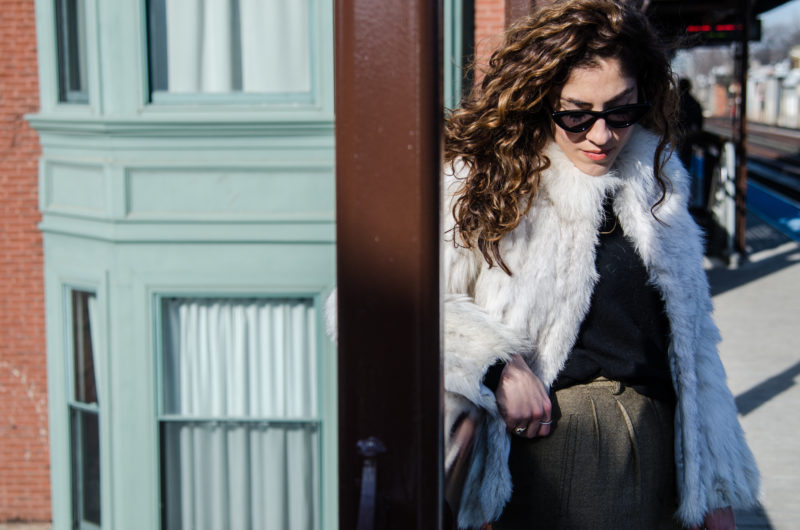 Simple Accessories (& Makeup!).
This is me on a regular basis, unless I'm rocking my statement earrings, but going simple on the accessories & makeup is key. A bold lip would have elevated this into a more of a date night look, so I went with a natural nude lip (Glossier's Generation G in Leo). Jewelry-wise, I added stud earrings with layered dainty gold chains for a slight touch of glam, since there's already a lot of glam going on with the fur!