Biker shorts: Amazon | Blazer: Vintage, similar here | Crop Top: American Apparel | Sneakers: Lacoste | Earrings: Susan Alexandra | Woven Bag: Vintage, similar here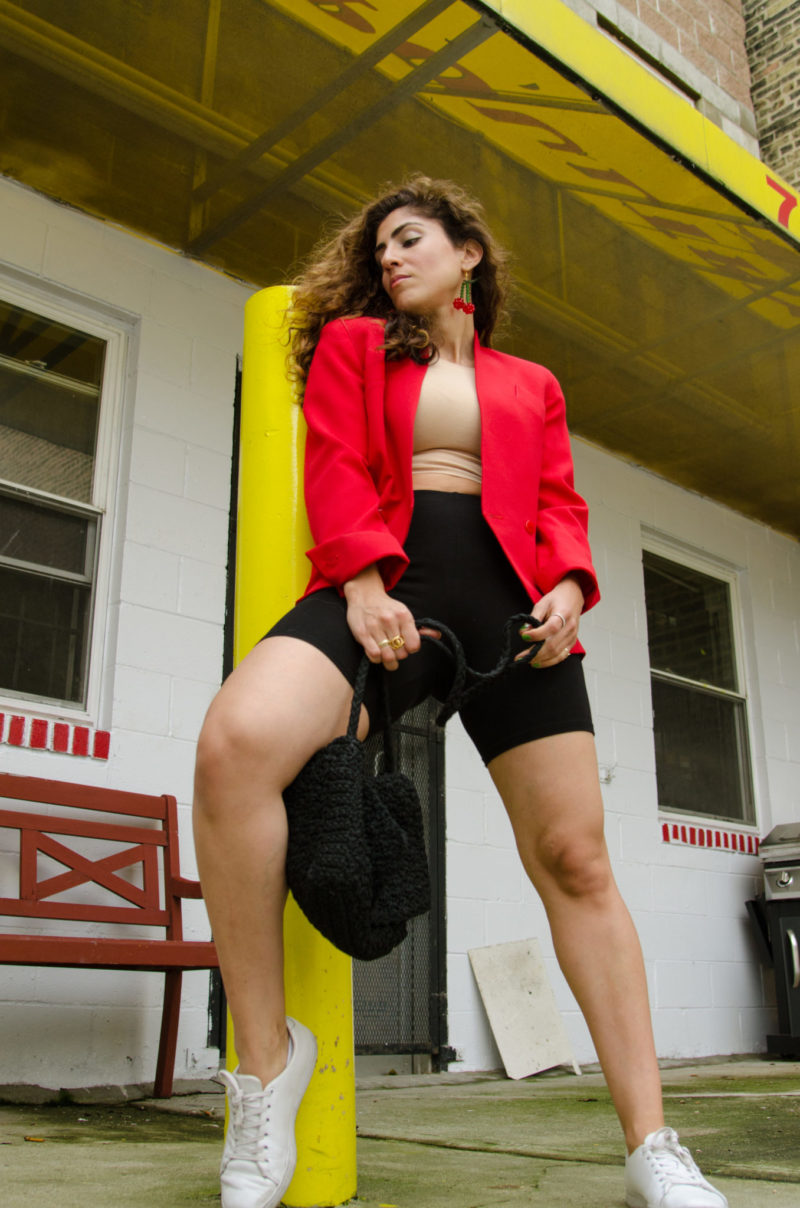 I saw the Kardashians rocking this trend back when Yeezy launched his line, and back then it just didn't stick. I immediately wrote it off as "not for every day". Something celebrities and runway models could pull off, but not for this girl. And then…biker shorts took over my Instagram feed. I saw brands like Year of Ours popping up, and began kicking myself for not getting on this trend sooner. It was time to give these damn biker shorts a shot…but I wasn't ready to spend upwards of $80 on a pair. I found these bad boys on Amazon for under $20, and a decided to give it a go. Now that I've figured out how to wear them, I want them in virtually every color.
Still not sure how you feel about biker shorts? Are you on the fence? Here are a few biker shorts outfits you can wear with pieces you already have buried in your closet. You can make it happen!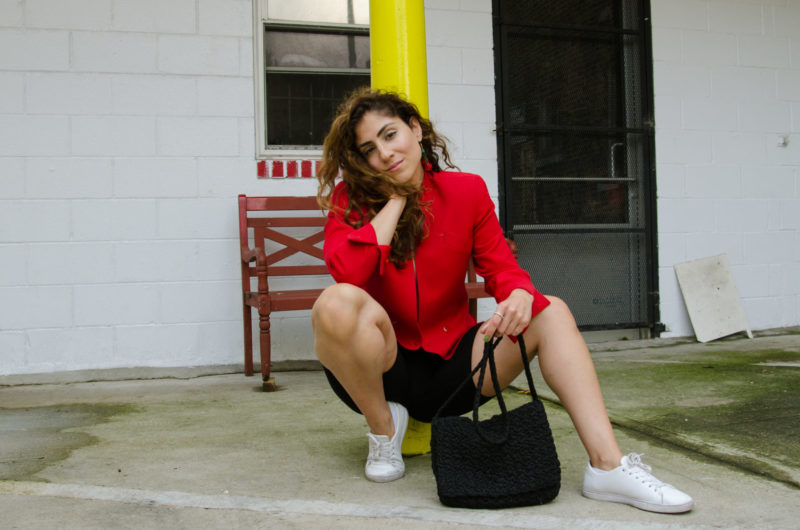 pair with your favorite blazer.
This may be the easiest way to wear these shorts, and the most common…per (a-hem) Instagram. Throw on a tee or a crop top, and you're set. Going out for a casual brunch? Pair the look with sneakers. Going out for a date night? Wear with strappy sandals for something a little more dressy.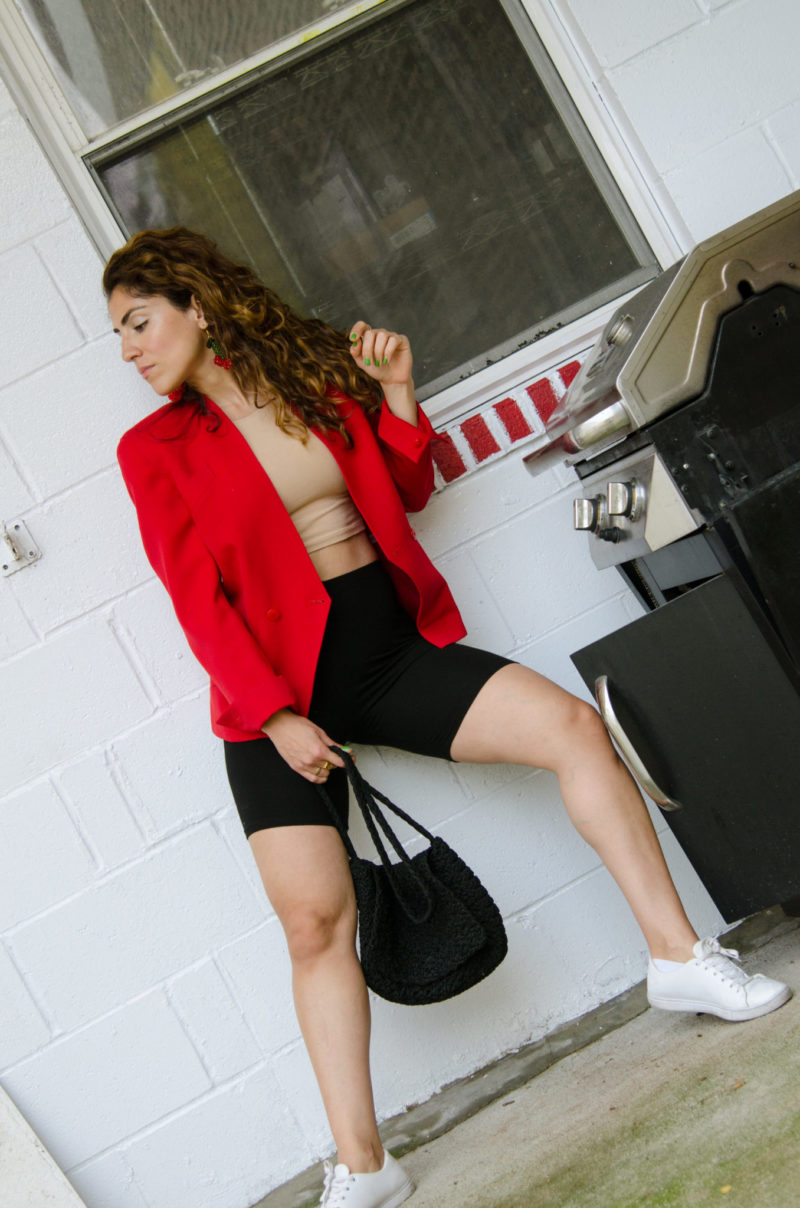 throw on an oversize button down.
If it's too hot to rock a blazer or you're just blazered out, wear the shorts with an oversize button down shirt. I prefer it unbuttoned with a crop top underneath, but you can totally wear it buttoned up with a pair of statement earrings. A slightly more casual look…and BONUS, super comfortable.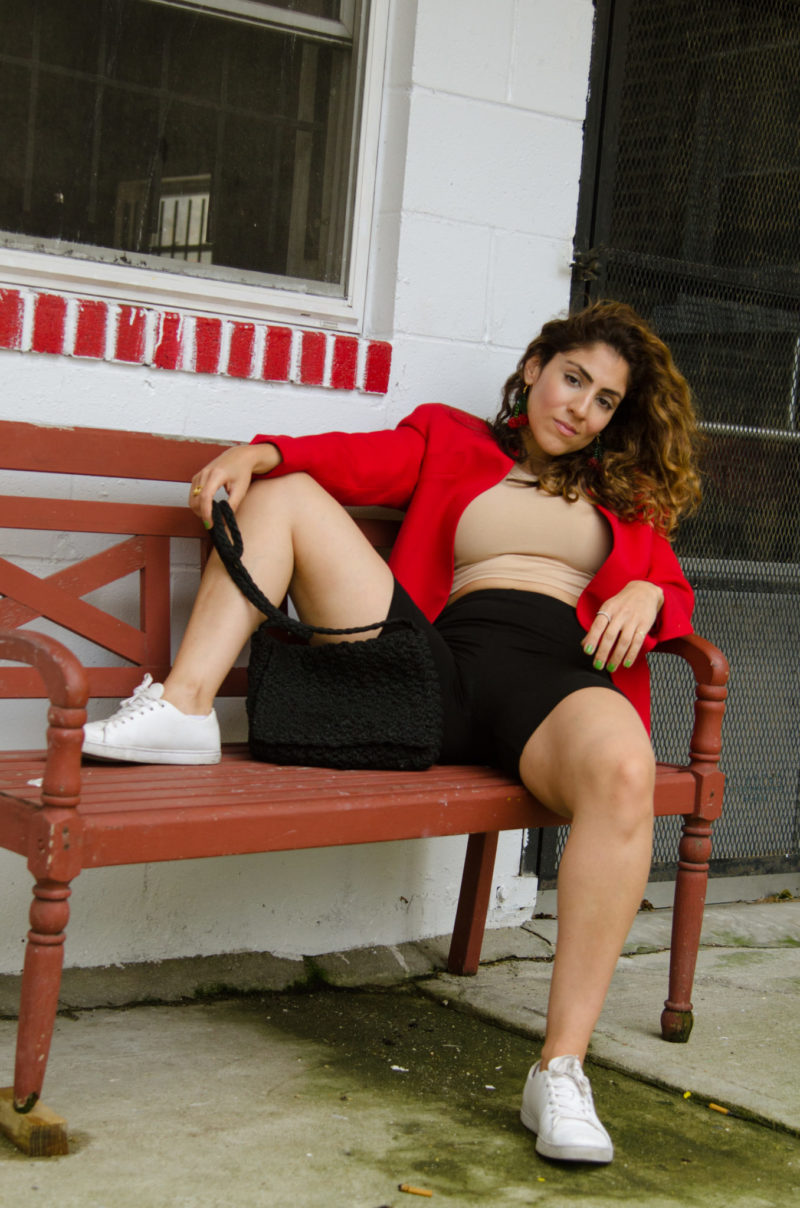 wear with a long tee or hoodie.
And if you're looking for a SUPER casual look, aka – you're going grocery shopping, to the movies, the mall  (do people still go to malls? HMMM) – pair the shorts with a long tee (just make sure it covers your butt!) or a big hoodie. This is your chance to leave the house in full blown lounge gear and still look chic AF.