Sweater: SUPER old, similar here | Pants: Cos, similar here | Sunglasses: Le Specs | Hoop Earrings: Forever 21, similar here | Belt: Vintage Donna Karan, similar here | Shoes: Got these YEARS ago, splurge version here, more affordable ones here | Turtleneck bodysuit: Pretty Little Thing | Bag: Saint Laurent | Lipstick: Glossier, Generation G in Leo
Ahh I've been MIA and I'm sorry. I was in New Orleans last week and it basically took the entire weekend to recover. NOLA is a crazy but incredible place! I was pleasantly surprised with how beautiful it was, and all the food was just out of this world. My weekend in recovery mode pushed into my blogging time, so I've been behind for the last week. Catching up on this three day weekend!
Our weather in Chicago has been so unpredictable lately – it goes from 15 degrees to 40. It's tough trying to coordinate outfit shoots! #bloggerlife. On a chillier day last week, I wore this Irish sweater my mom bought me years ago as a replacement for the one I wore repeatedly as a kid. My mom and I had matching Irish cable knit sweaters – it was pretty adorable. Before this outing, I hadn't worn this thing outside of the house, because well, it isn't the most stylish piece in my closet. BUT, with a few tweaks, I gave this sweater a new life (& got so many complements too!). A few new ways to wear a cardigan –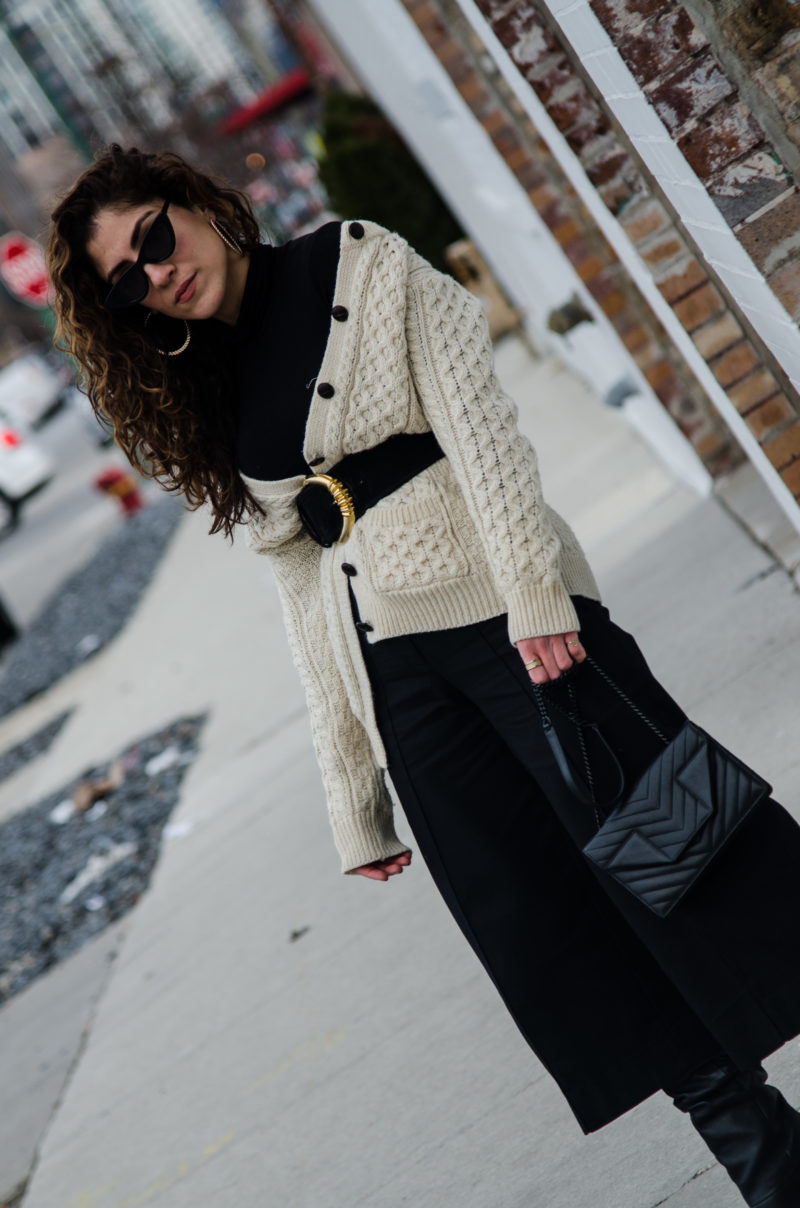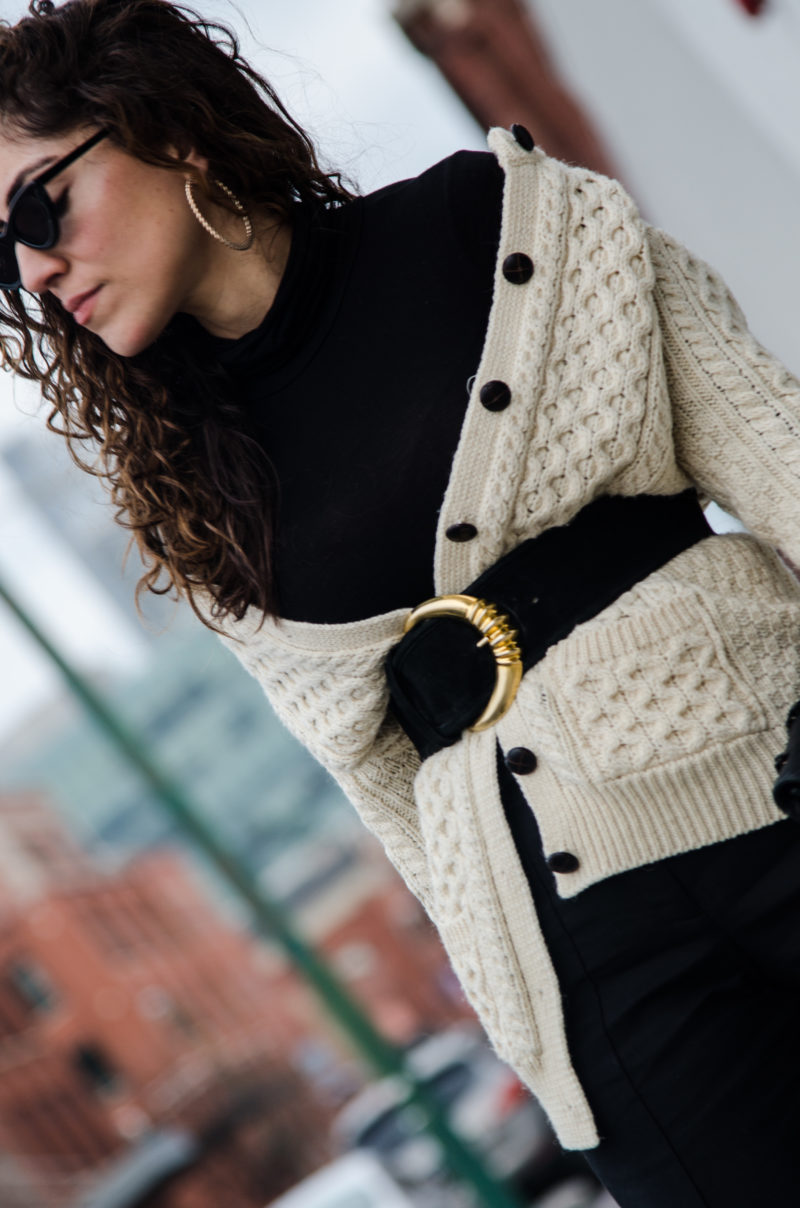 belted.
Yeah, I know I've been obsessed with this belt, but it's just too good. Plus, there are so many things to belt! My favorite thing about this belt in particular is that it adds edge to any look. Instant chic.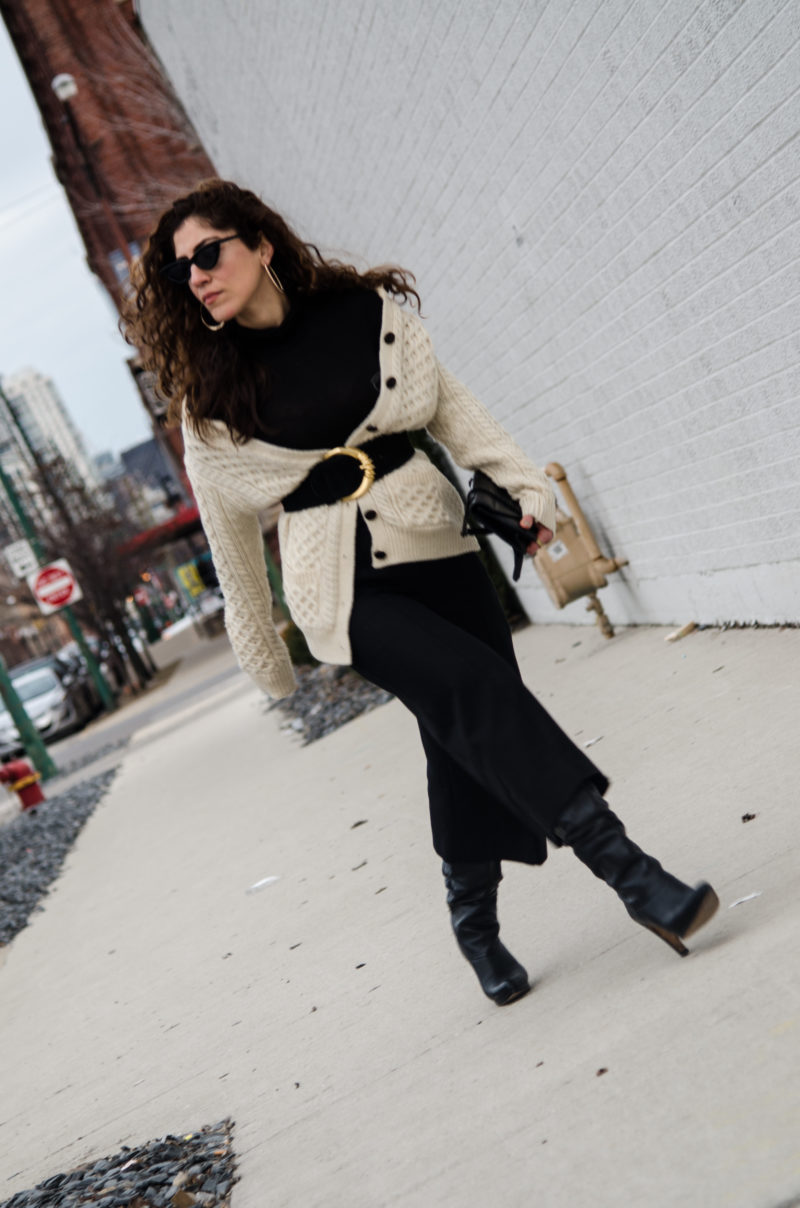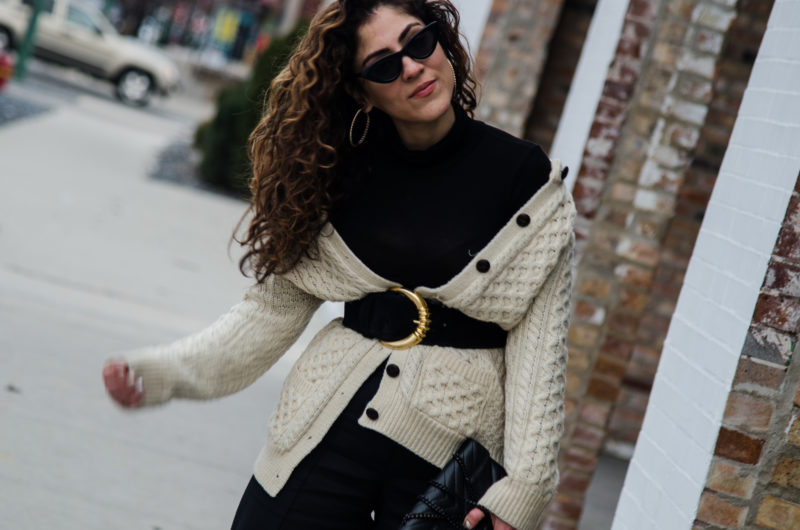 intentionally misaligned buttons.
I've never done this before, but have always been curious to try it. I intentionally buttoned it on a diagonal, and it looked pretty damn cool. Will def be doing this again!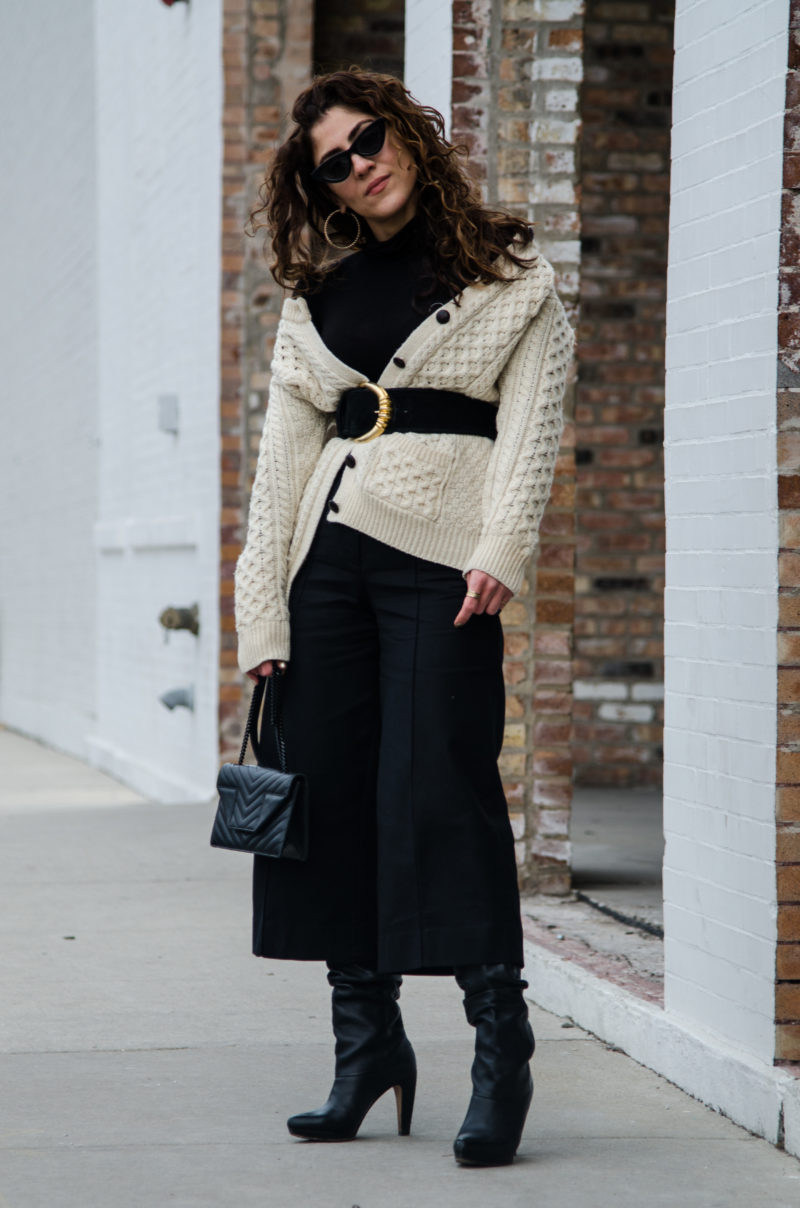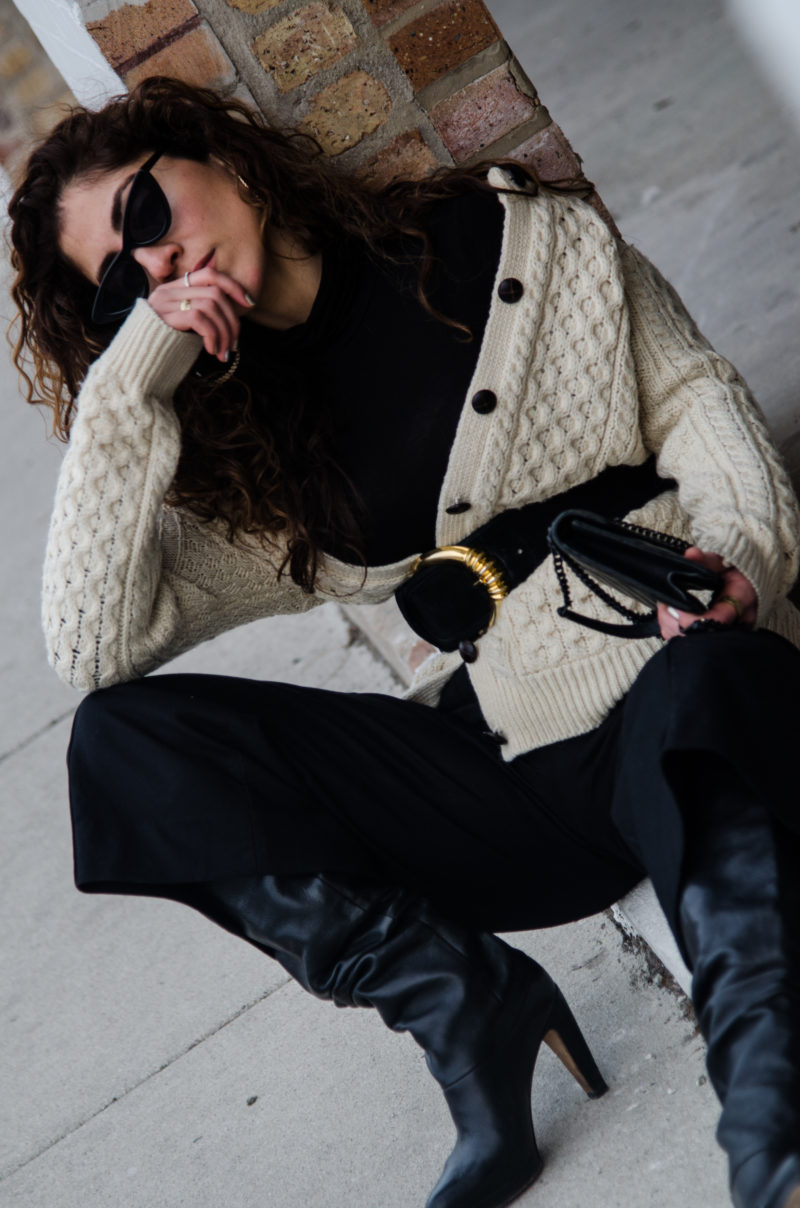 slightly off the shoulder.
For more of an effortless vibe, I pulled my sweater slightly off shoulder. Depending on how large the sweater is, it may or may not hold in place. Mine stayed because it was a slimmer fit – the belt also helped!