If you've been following my little blog for a bit, you know that I RARELY post recipes, mainly because I don't cook that often (thanks to Leo being a rock star cook). BUT, desserts are my area of expertise, and there a couple I make on the regular (these pumpkin squares being one of them). Leo just so happens to love tiramisu, so it's a dessert I've added to my rotation the last couple years. I typically make it for him for special occasions, so I figured with Valentine's Day coming up, I'll share with you my go-to easy tiramisu recipe!
Tiramisu is simple in theory, but it's tough to get the right balance of everything (and making the custard can be tricky!). It took a few tries to get this recipe just right, so don't be too hard on yourself if it doesn't come out perfect! It will still be tasty, I promise.
Yields 12-16 servings (all depends on how big/small you want to cut the pieces)
Ingredients
6 egg yolks
3/4 cup white sugar
2/3 cup milk (I used 2%)
1 1/4 cups heavy cream
1/2 teaspoon vanilla (you can even add a little more!)
1 lb mascarpone cheese (16 oz)
1/4 cup strong coffee at room temp
2 tbsp rum
6 oz of ladyfinger cookies
1-2 tbsp unsweetened cocoa powder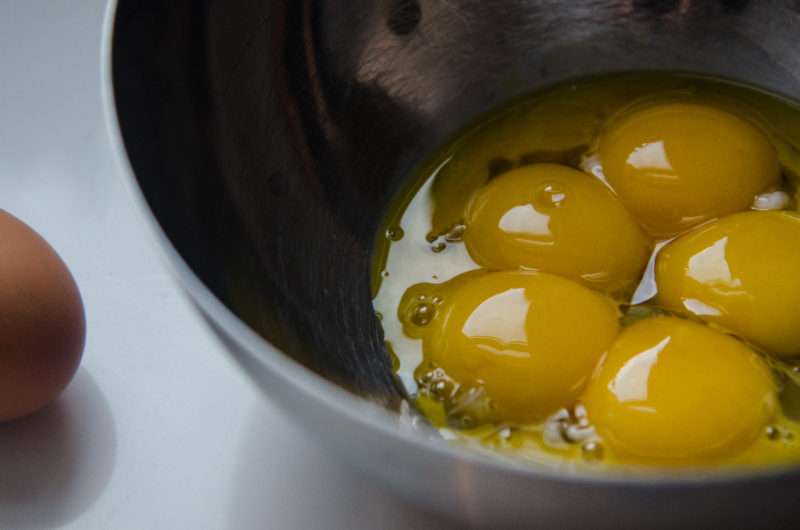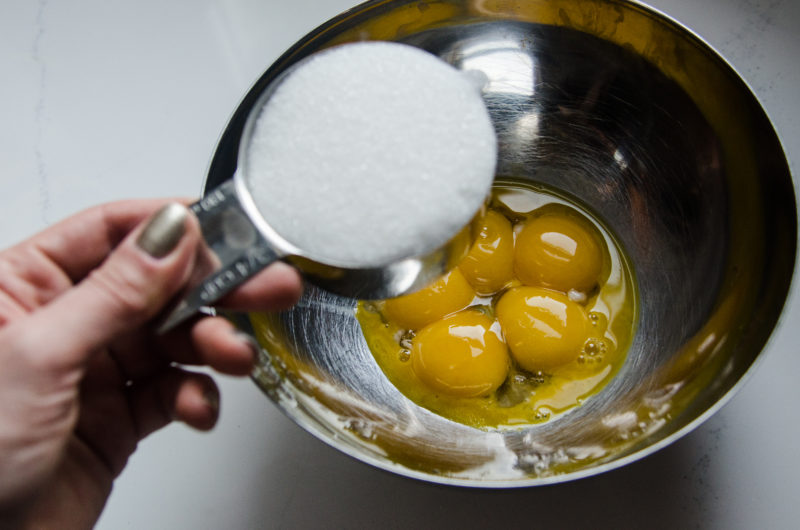 First up is the custard. Take the 6 egg yolks, and whisk them together with the sugar until it's completely mixed. Add in the milk, put in a saucepan and cook over medium heat. The MOST IMPORTANT thing to do here is to keep on stirring. Once you stop stirring, the eggs will start to curdle. Stir until the mixture boils, let it boil for one minute and remove it from heat. Cover it and pop it in the fridge for 45-60 mins.
Next up (the easiest part!), the whipped cream. Add the heavy cream and the vanilla into a large mixing bowl, and beat until it thickens and peaks begin to form in the cream. I use my Cuisinart hand mixer, and it works great for this!
In the meantime, once your custard has cooled, mix in the mascarpone cheese and whip it until smooth.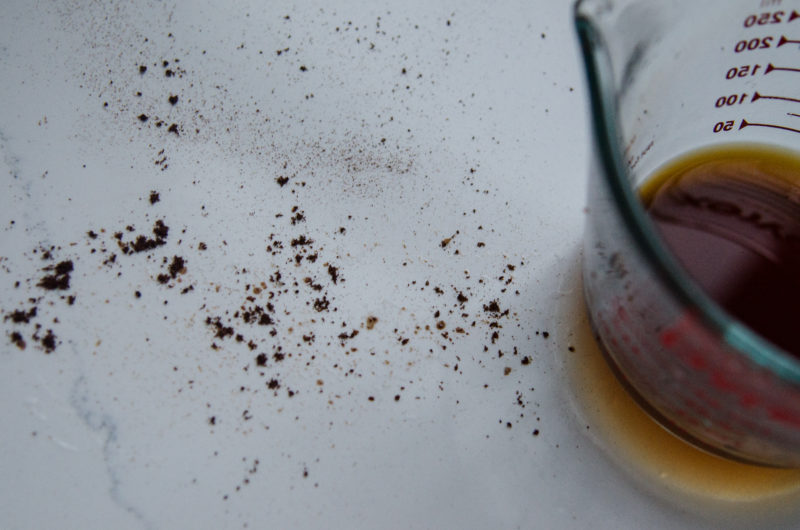 Mix the coffee with the rum, and set it aside (you'll be using this in the next step, which is the most fun). I like my tiramisu less watery, so if you prefer it with more coffee, just pour a little bit more than 1/4 cup.
Using a 7×11 dish, start to split your lady fingers in half, and lay them on the bottom of the dish. Sprinkle about half of the coffee on the lady fingers, saving the remaining half for the second layer.
After the lady fingers are set in and soaked with coffee/rum, spread half of the mascarpone custard mixture on top, and layer half of the whipped cream on top of that. Repeat with another layer of lady fingers (soaked again in coffee/rum), mascarpone custard and whipped cream.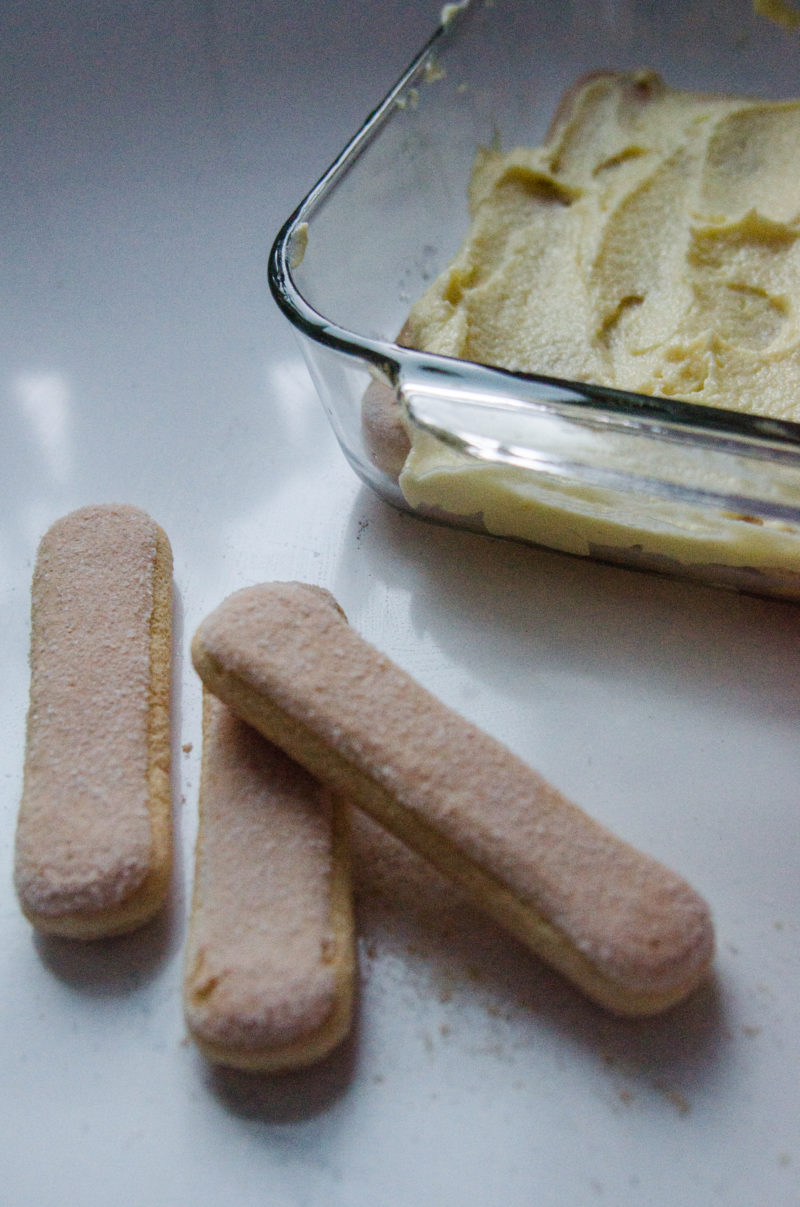 Once all the layers are completed, sprinkle the top with unsweetened cocoa powder. Pop in the fridge for 4-6 hours and enjoy!