I made bread. That's right…I made BREAD. Who am I?! I never imagined that I'd be able to enjoy a piece of bread that I made my very self, but it happened. Let me explain, as I definitely needed a lot of help.
A couple of months back, I visited Kansas City with Visit KC. Yes, the trip was awesome. If you're thinking of going (which you definitely should!), here are some things to do and places to eat while you're there. One of my favorite activities on the KC trip was getting a tour of Boulevard Brewery. For one, the actual space of the brewery was really cool. The decor & branding was so on point, and the energy was awesome – jam packed & so lively! At the end of the tour, we headed to the tasting room to sample the beer (the best part of any brewery tour, let's be honest).
One of the beers that I tried was the Tank 7, and it just stuck with me. The flavor is intense but in the best way possible. It's fruity, hoppy and peppery all at the same time. On our way out of the brewery, we stopped in the gift shop (which was SO cute by the way!), and I figured it was probably a good time to buy Leo a little gift from my trip. I came across this adorable beer bread kit from I Loaf You, a KC brand that puts together these homemade bread kits to help people like me make their own bread.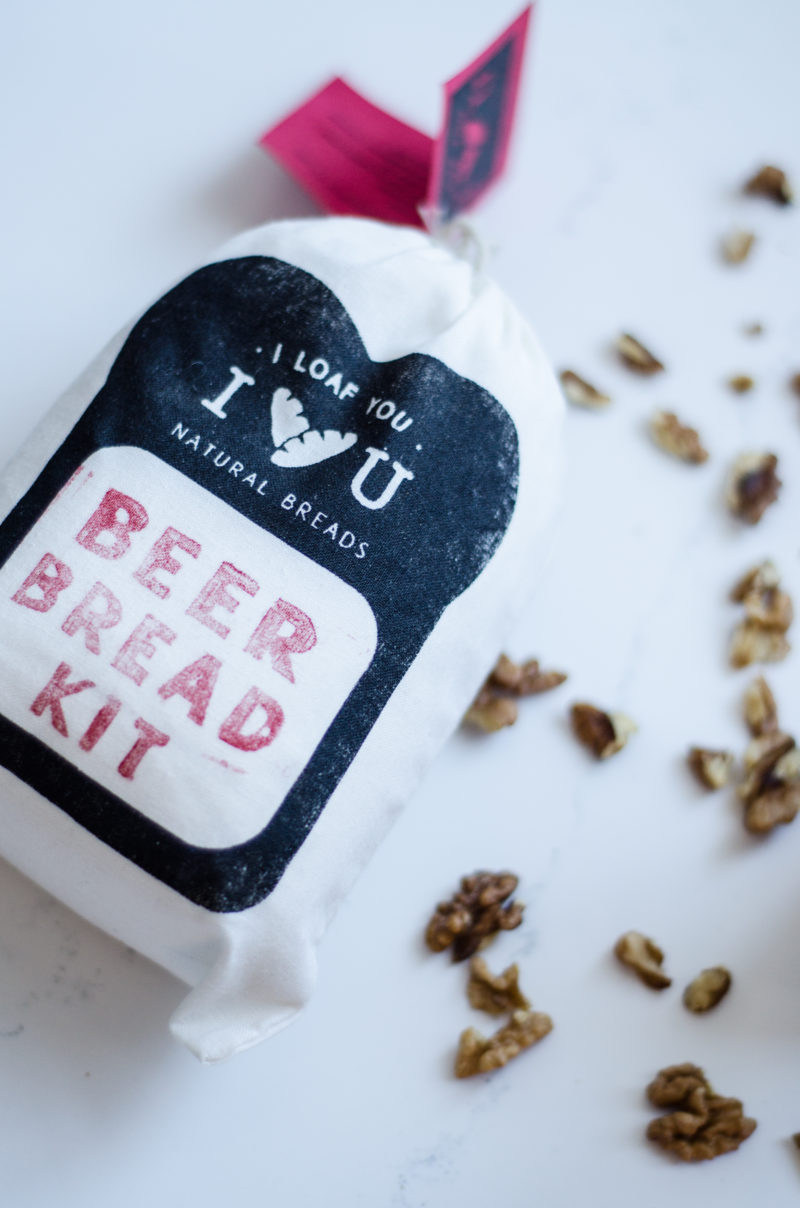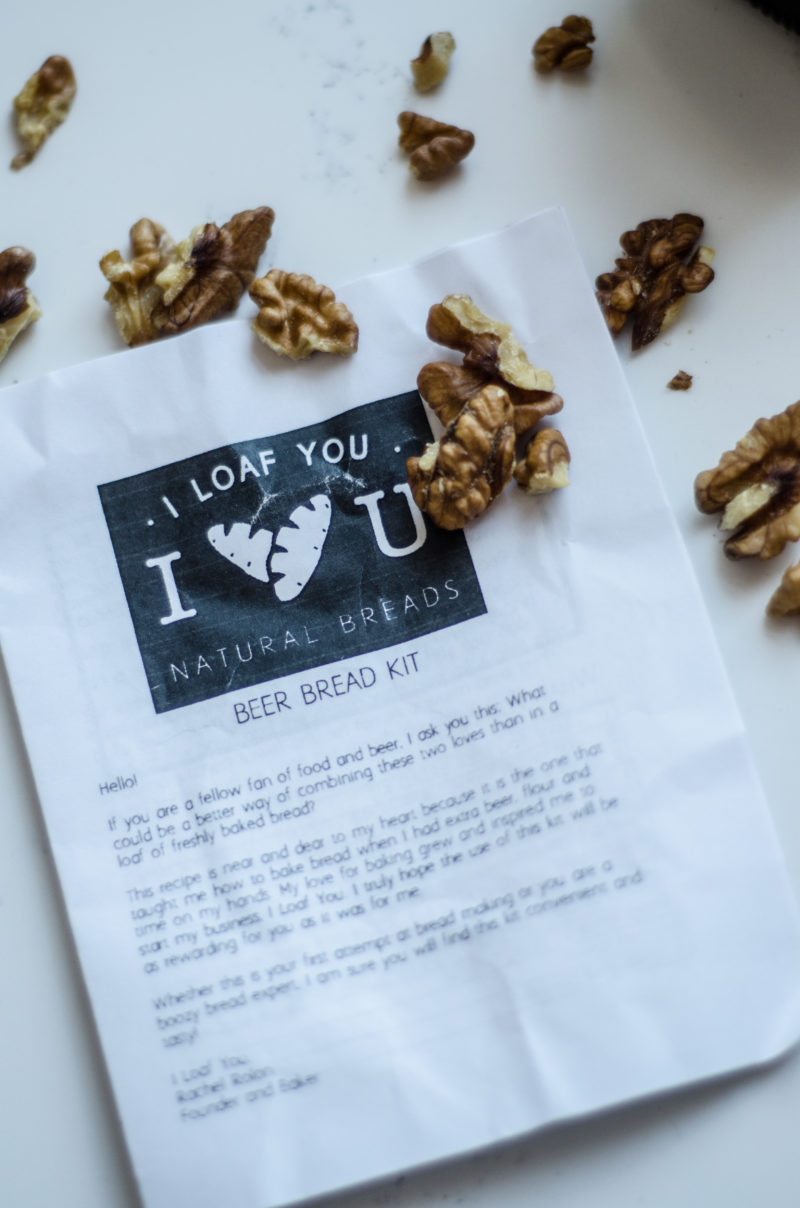 The second I saw this bread kit, I knew immediately what I was going to do. I was going to make a beer bread with the Tank 7. DONE. Flash forward to almost two months later, and I finally did it. The kit came with step by step instructions (& helpful tips on how to store your bread, additional seasoning to add based on the type of beer you make it with, etc), so it was fool-proof. Did you know that making bread is a whole day process? It's a lot of work! Hard work with the payoff of eating fresh bread straight out of the oven. Worth it.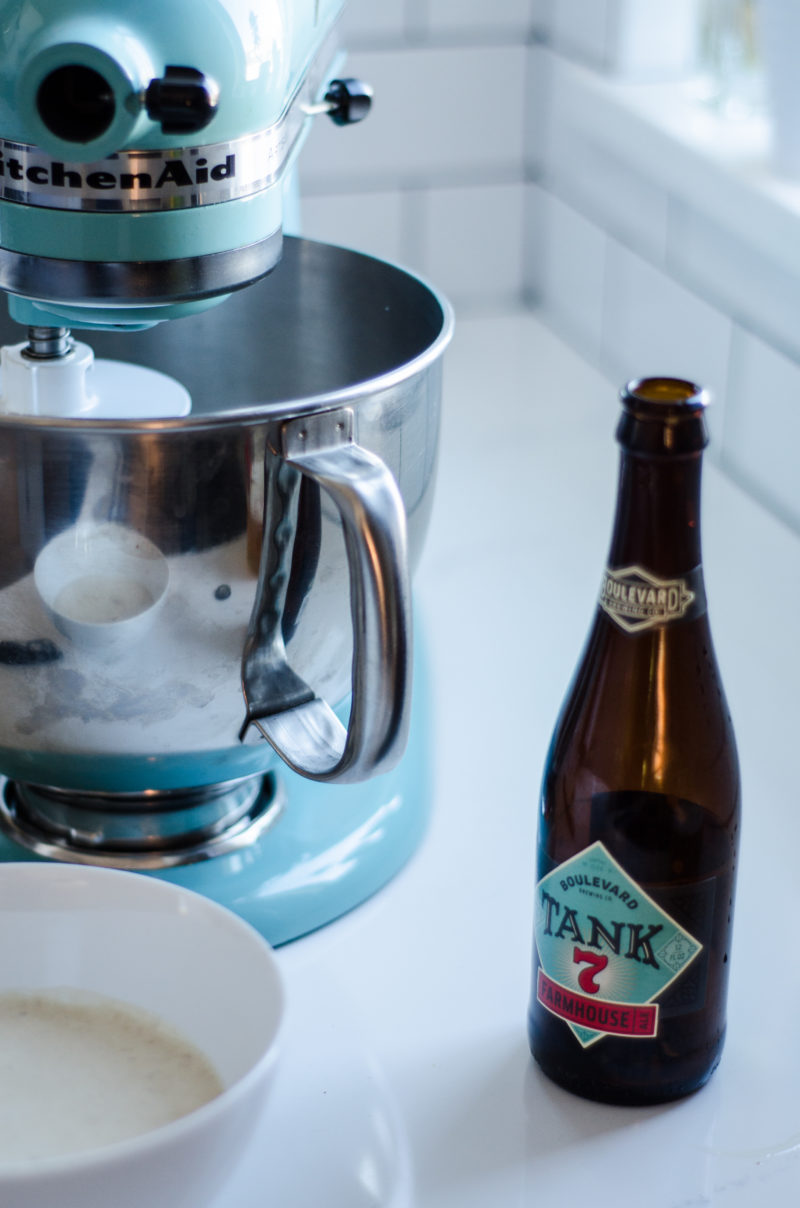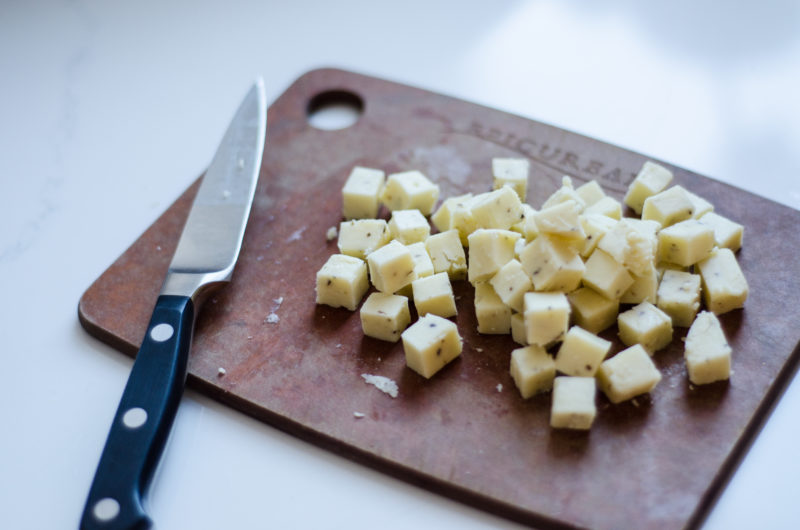 One of the extra ingredients I added to the recipe was this truffle cheese from Trader Joe's. It added extra flavor & a creamy texture to the bread. Tip – when you're adding cheese inside the bread, add it before the second rise and fold it in the dough. I wish I had added more but I was worried the bread wouldn't bake properly! I added a few pieces of cheese on top as well, along with some oregano. It came out DELISH.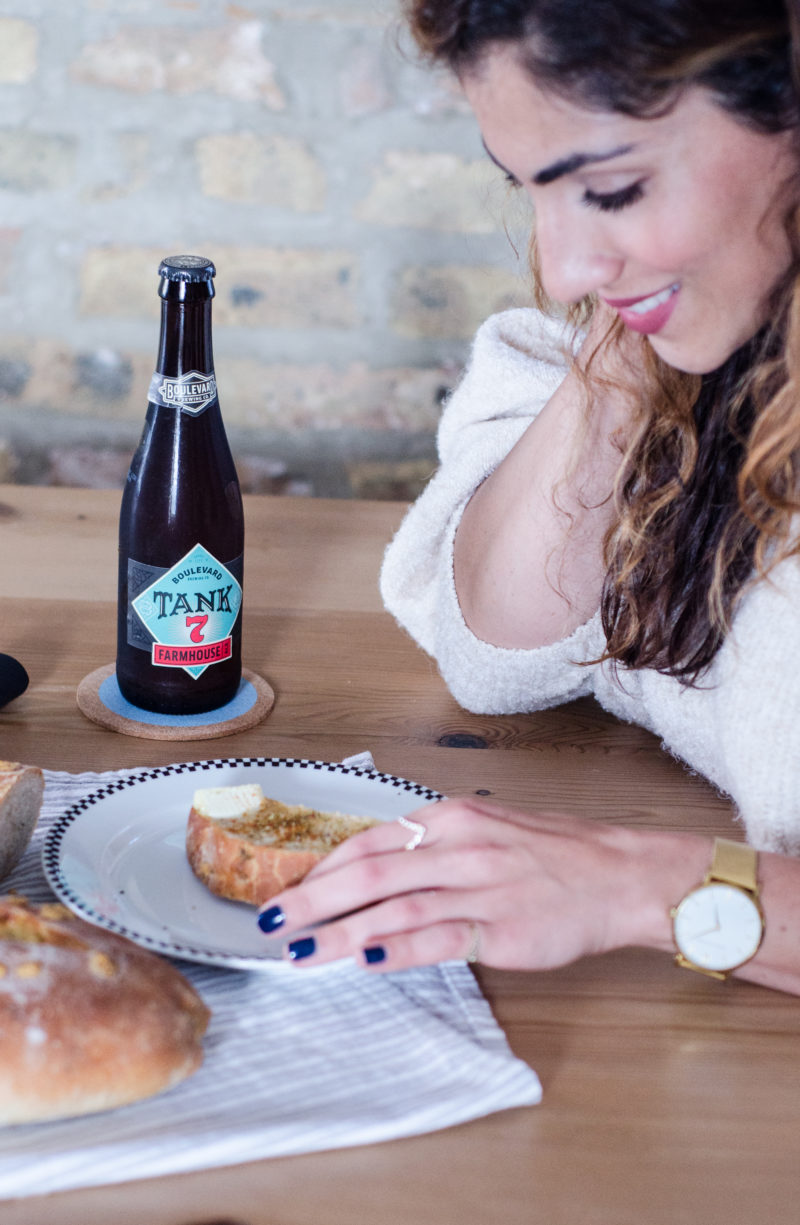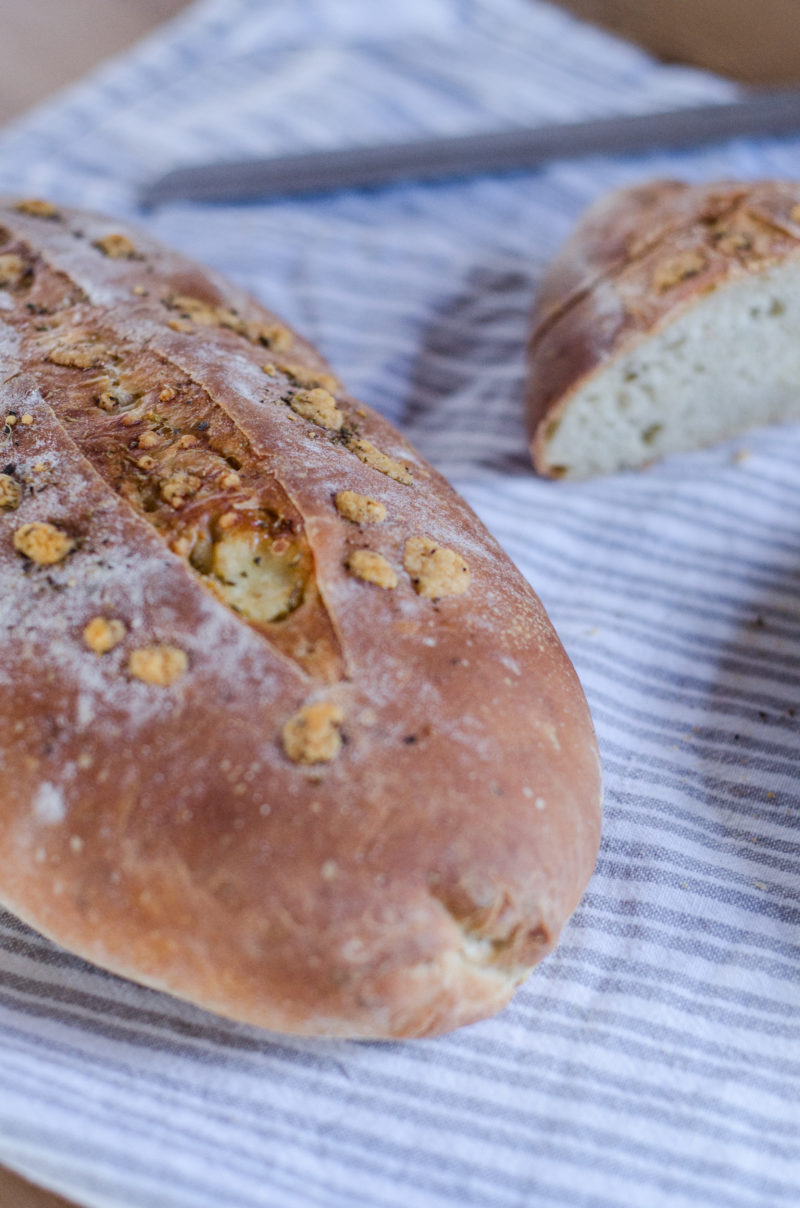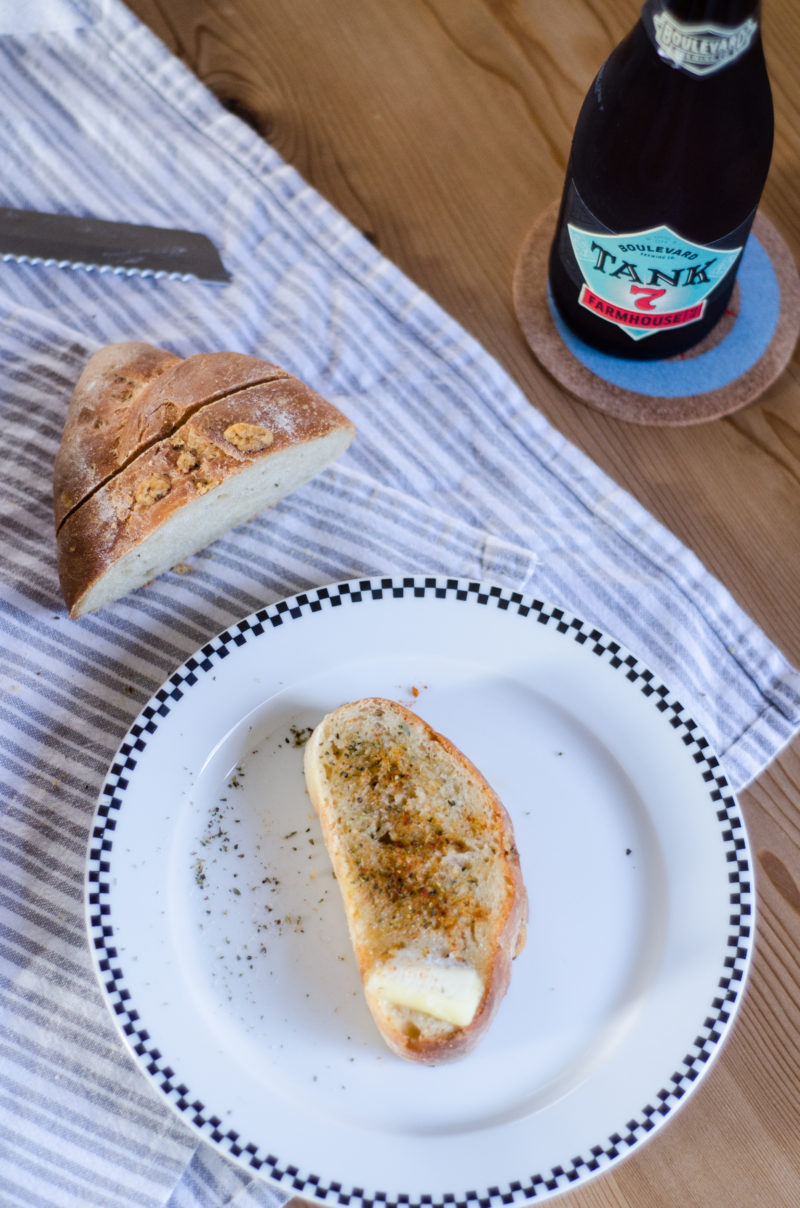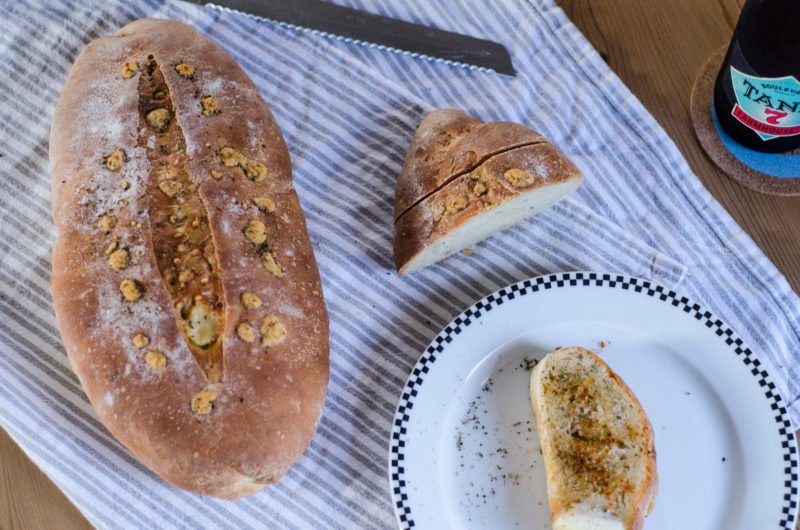 Thank you Visit KC for sponsoring this post – as always, all opinions are my own!