Last weekend, I had the opportunity to partner with Visit KC and make a trip to Kansas City along with a few lovely Chicago bloggers – Lauren, Maya and Kit. I'd never been to Kansas City before, but the only thing I had heard about was their awesome BBQ. After spending a few days in KC, I quickly discovered the city has much much more to offer, particularly when it comes to food. I mean, BBQ is great and all, but I was pleasantly surprised to discover that the food scene is really blowing up in KC. It's cool to see that the dining scene we're so spoiled with in Chicago is making it's way to other places in the Midwest…and with it's own twist. We ate PLENTY – one night ended in an unexpected double dinner situation (what Leo likes to call a bang bang – two meals back-to-back ha)! So naturally, I wanted to start off my KC series sharing the highlights of the amazing food we had on our trip! Here's where to eat in Kansas City –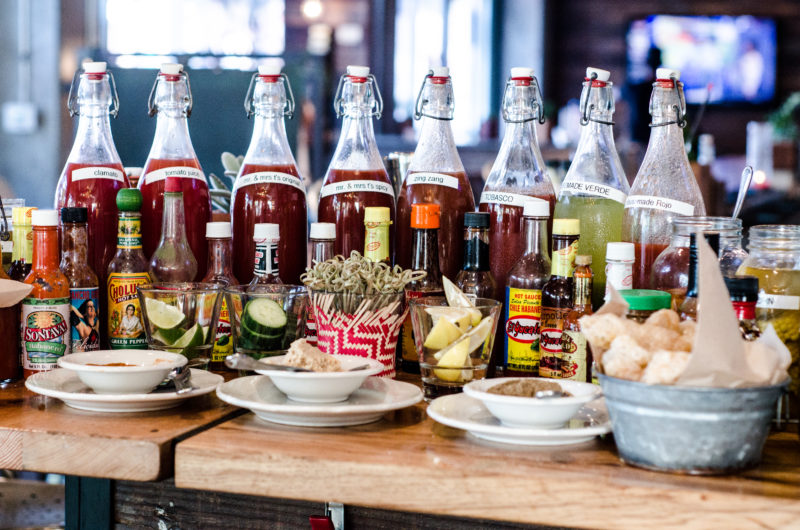 Mexican for brunch? Sign me up! Every single person we interacted with in KC had amazing things to say about this place, and experiencing it first hand, it lived up to the hype. From their elaborate Bloody Mary bar all the way down to their guac & homemade chips…everything was on point. I ordered the chilaquiles which was delicious, and also stole a bit of Kit's chimichanga which was out of this world (definitely the highlight here!). We ordered a tomatillo Bloody Mary which was unlike any one I've had, and followed up our meal with their mezcal infused donuts. It truly was a special spot!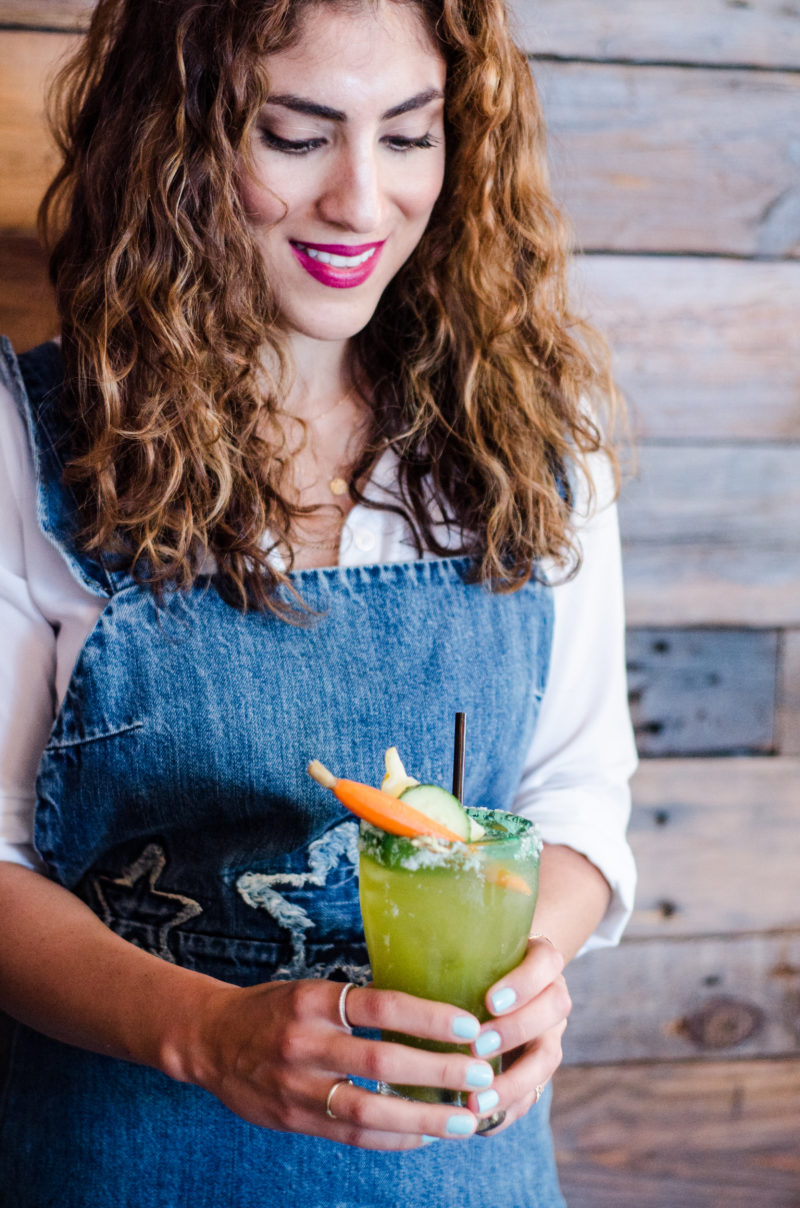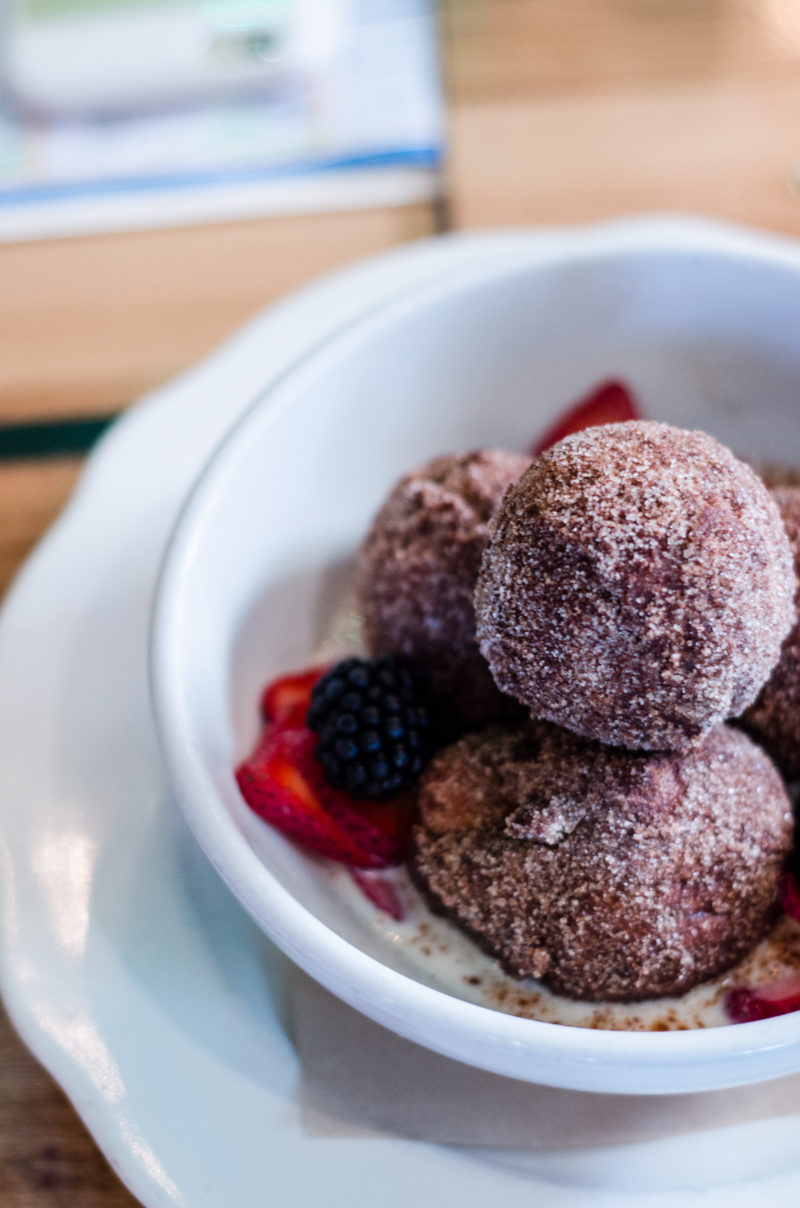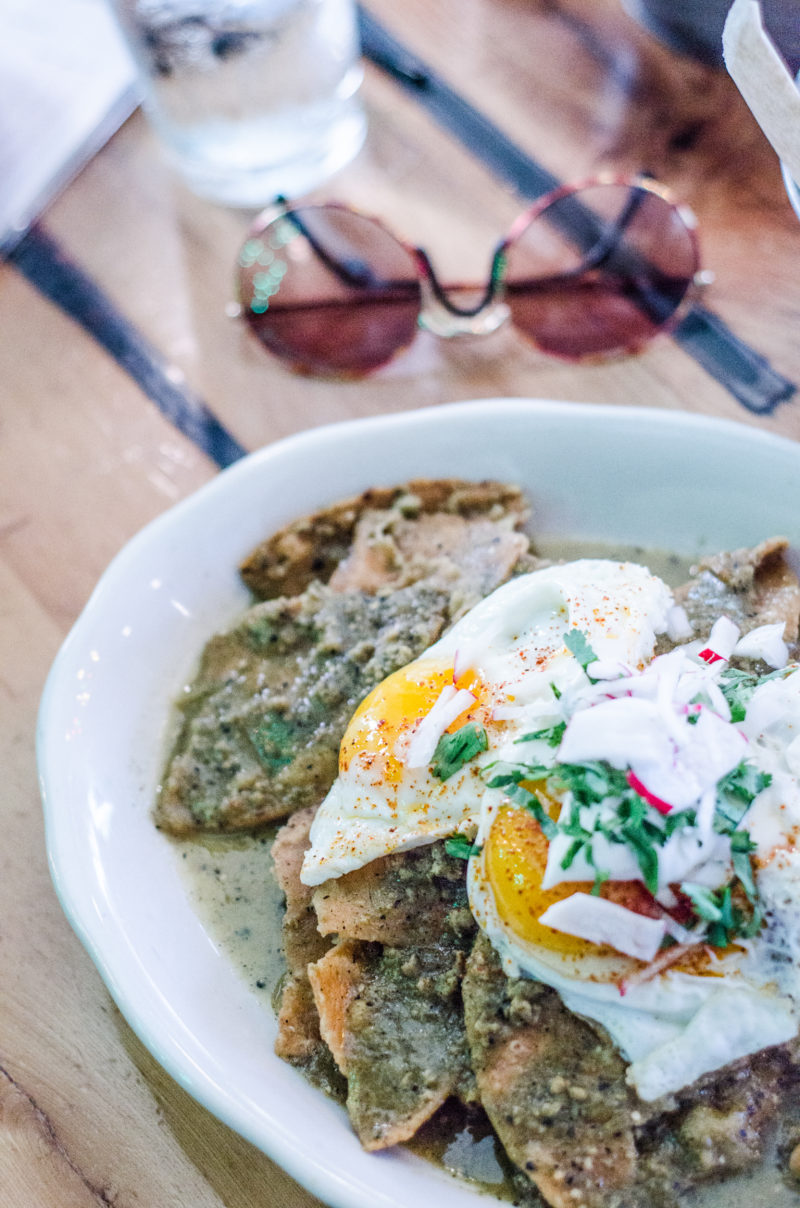 We spent happy hour on Friday night at Ca Va. Their patio was so quaint and cozy, and their small bites were just what we needed. We ordered a couple of cheese boards (one had this beeswax honey that I'll never forget) and fresh oysters along with some rosé and champagne. Their menu was particularly cute – they had a special hashtag depending on what you chose for your drink order.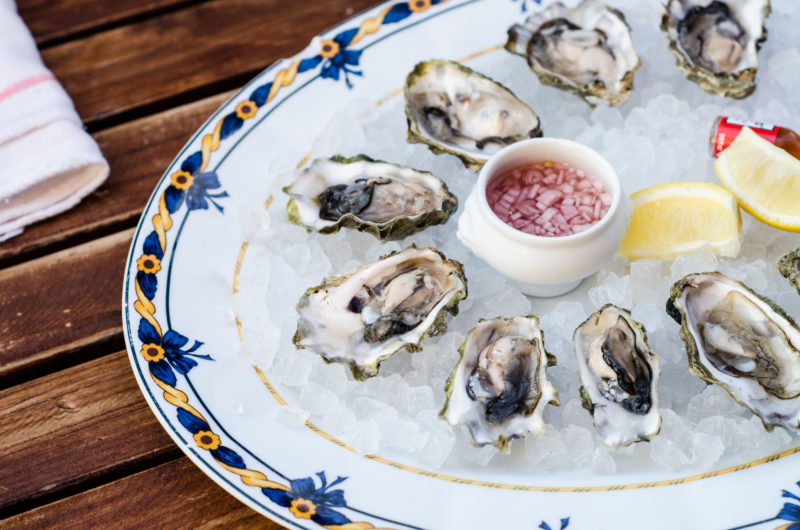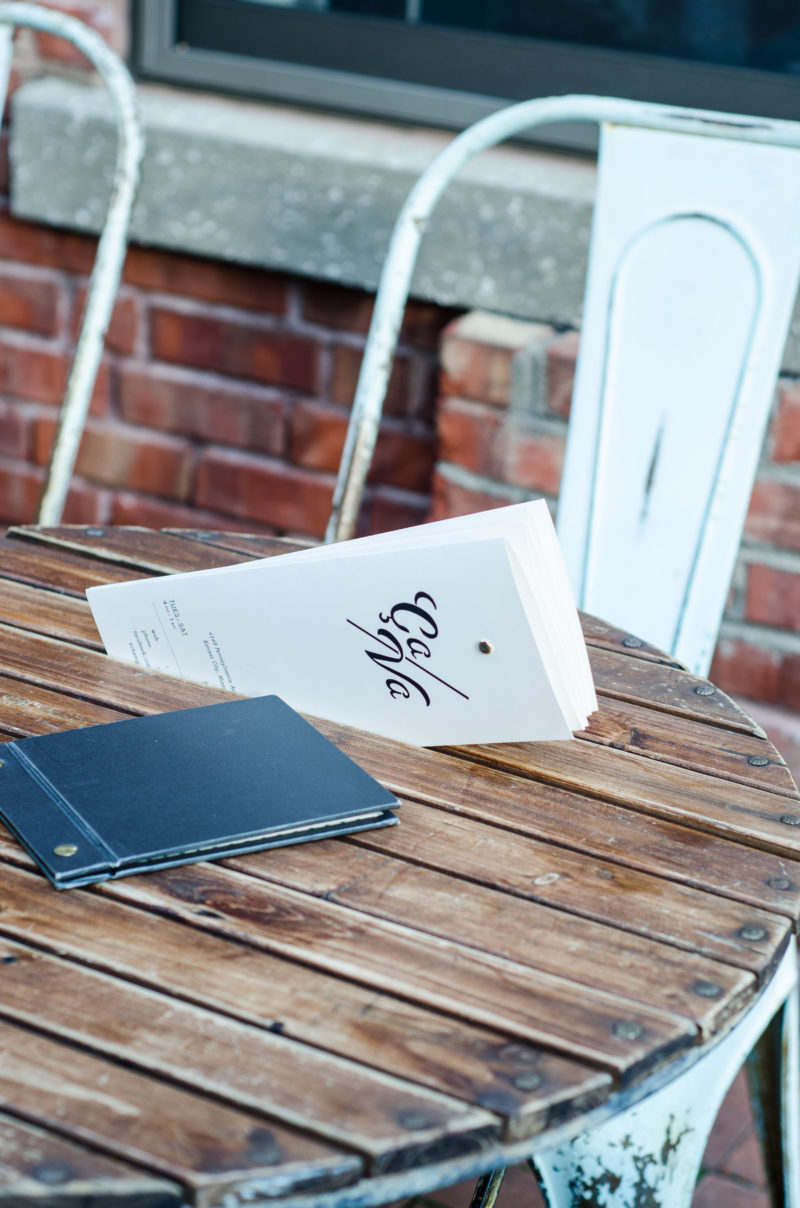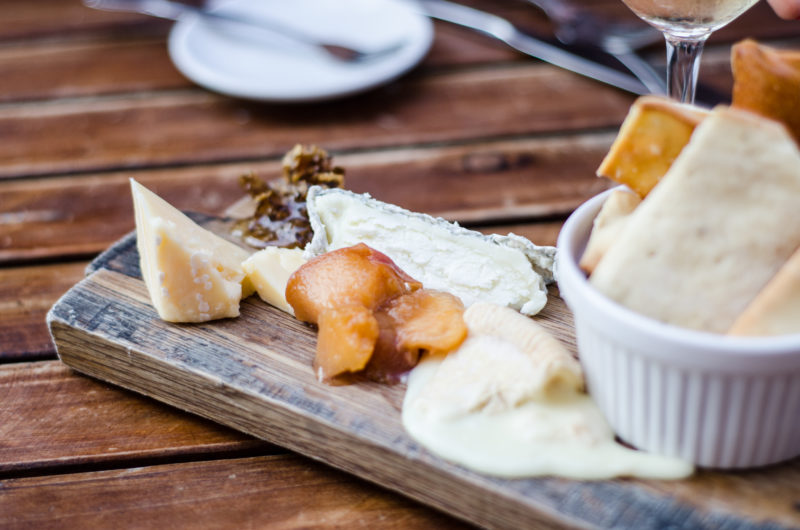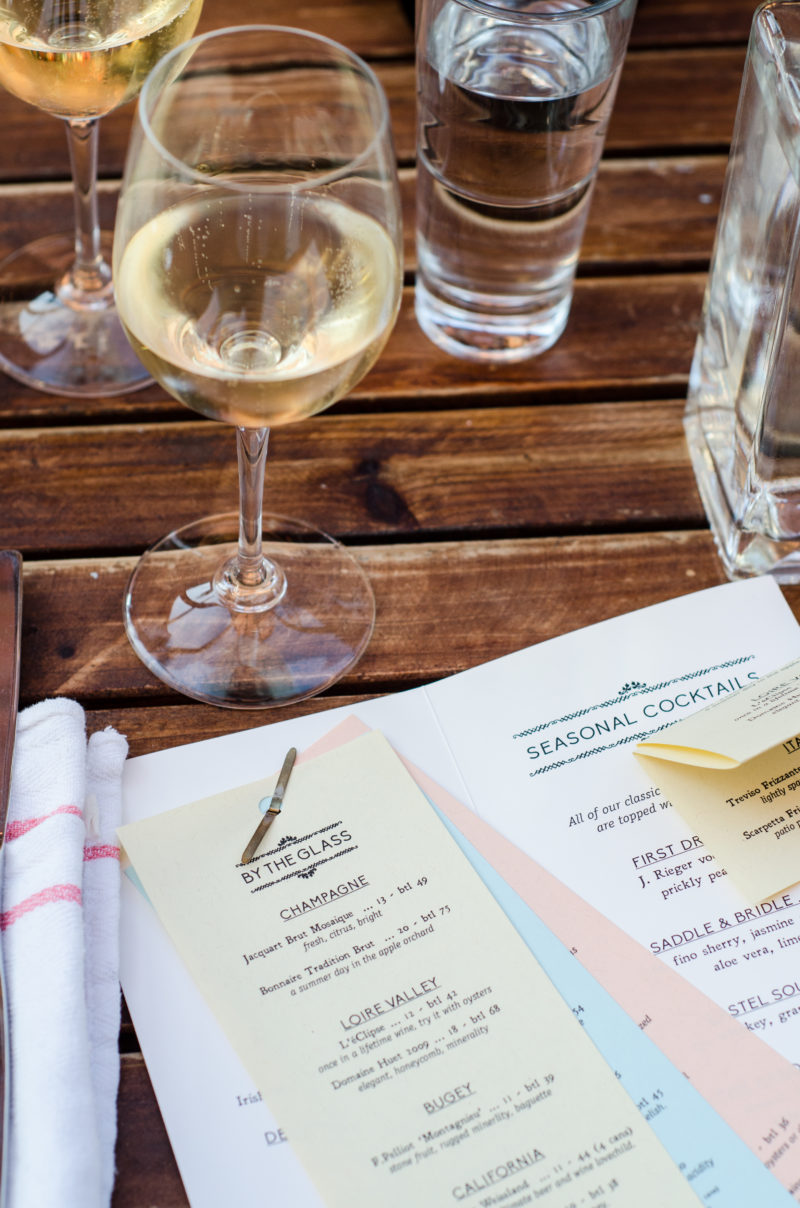 One of the things I loved most about Bluestem was the fact that despite being an upscale restaurant, the vibe was really chill and laid back. Stuffy restaurants are not my thing, and Bluestem's ambiance couldn't have been any better. Considered New American cuisine, the dishes all had familiar ingredients but done in a completely new way. I went with a 5 course meal with wine pairings, and every dish that came out was better than the last. The service was impeccable as well!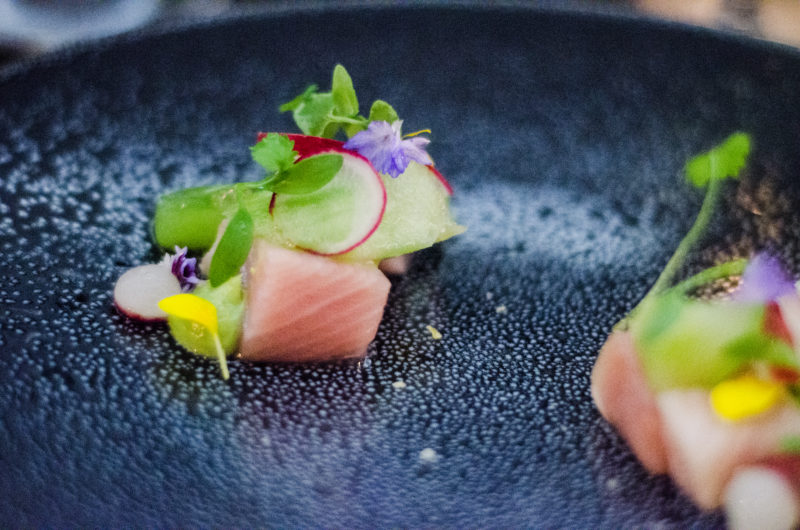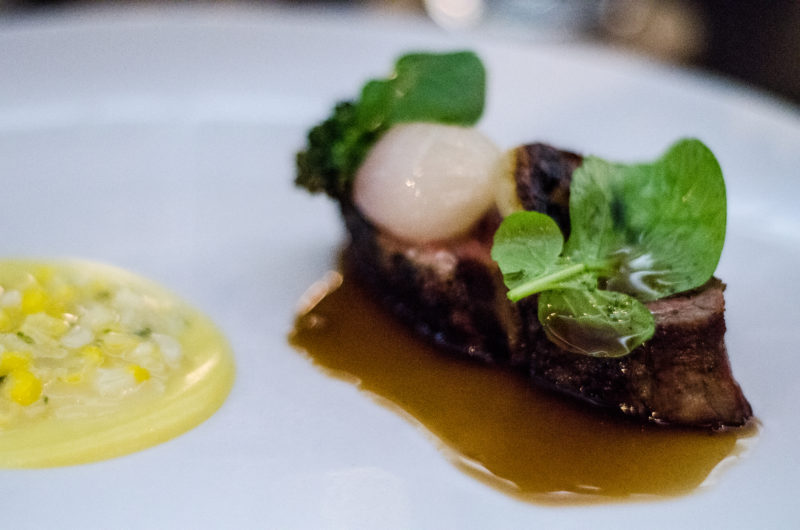 After dinner, we headed to Corvino for cocktails and Jazz. Walking into this space, I knew it was going to be a highlight of the trip. The decor was very modern & minimalist, and the live music was just loud enough for you to talk over but stop and listen to if you wanted. Known for their burgers and fries, we just had to try a few of their dishes. The burger was delicious – a thin double patty on a homemade bun and pickles that were made in-house. I also really enjoyed their carrot avocado salad! I unfortunately couldn't snag any photos here, but you can take my word for it. I wouldn't steer you wrong!
This may be the fanciest coffee shop I've ever been to, but I mean that in the best way possible. I recommend stopping here for a mid-afternoon pick-me-up. Their coffee smelled delicious, but I opted for a chai tea latte (guess I was in a tea kind of mood!). We shared a bunch of treats, with the chocolate chip pistachio scone being my favorite!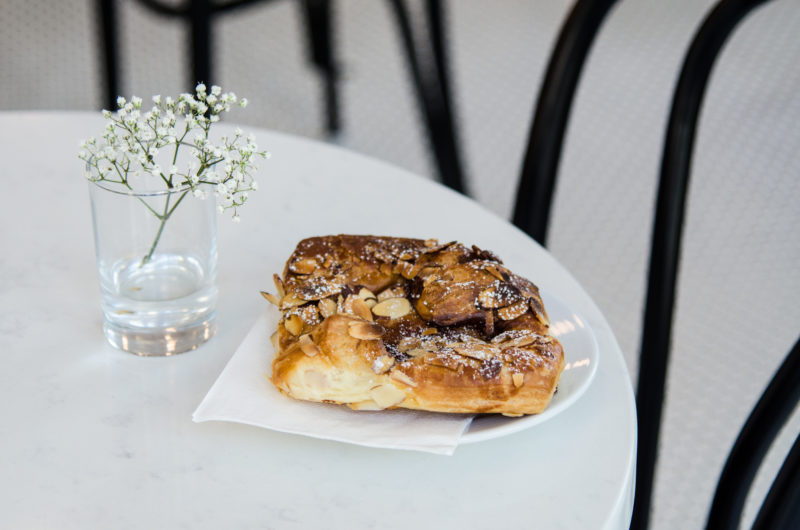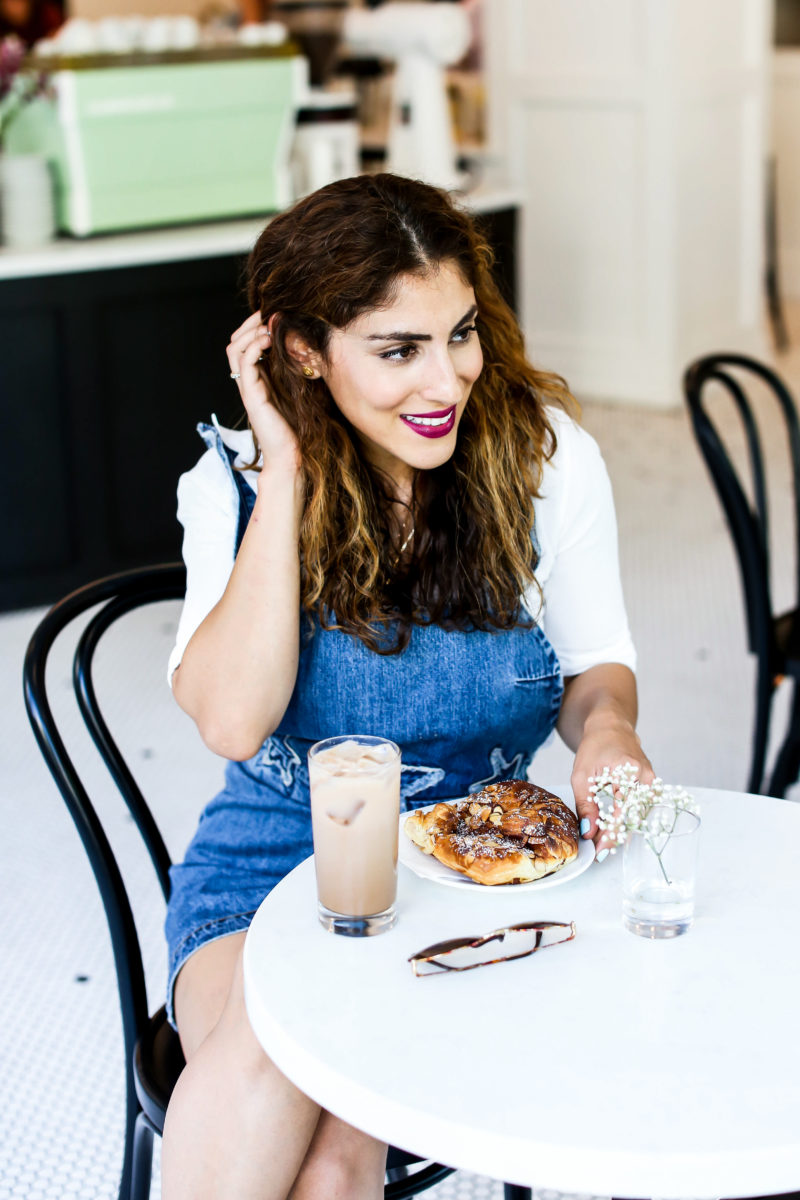 Towards the end of our trip, we were all craving some healthy food so t.Loft was the perfect place to stop for our last meal! The juices & smoothies are so so good – I got the Warrior Juice which reminds me of High-C at Protein Bar (my Chicago peeps will know what I'm talking about!). The protein balls were insanely delish, I wish I had tried more flavors! I went with the peanut butter with chocolate and it did not disappoint.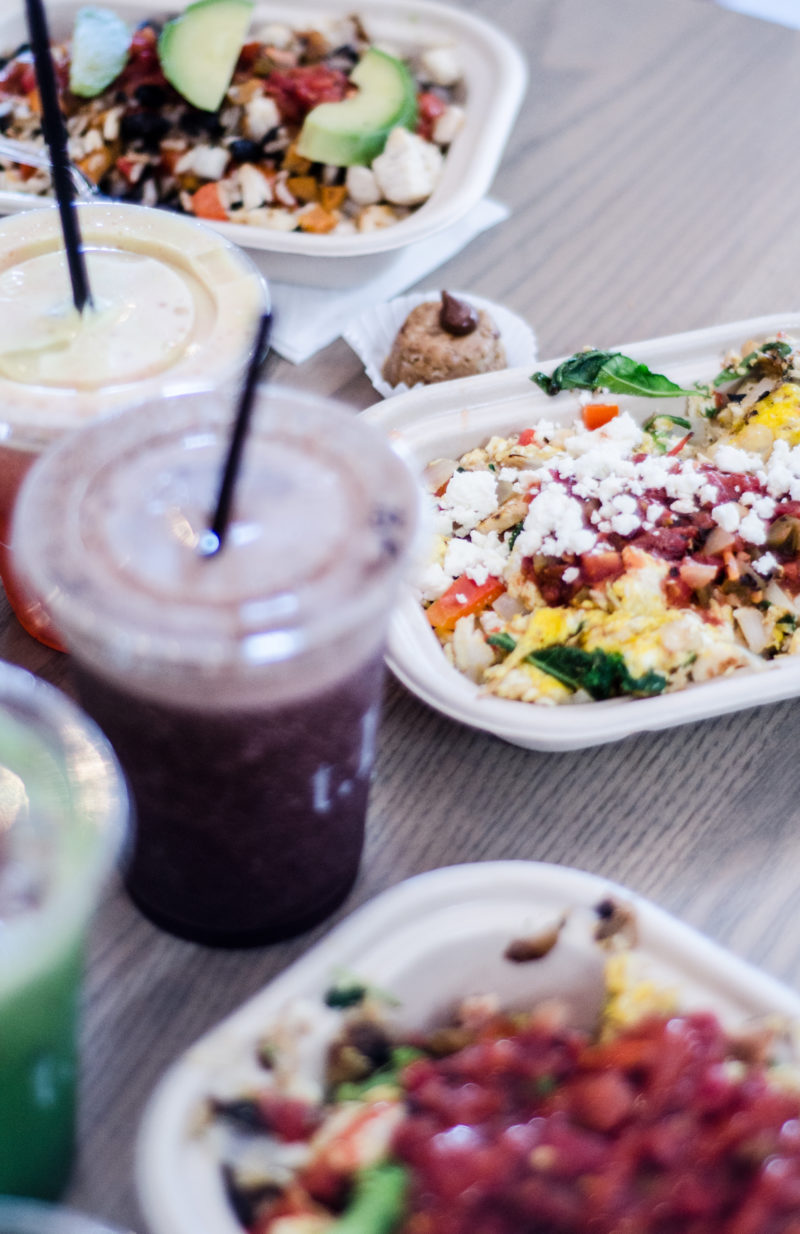 Thank you Visit KC for sponsoring this post – all opinions are my own!