Blazer: Vintage, similar here | Skirt: Vintage, similar here | Sunglasses: Le Specs | Hoop Earrings: Forever 21, similar here (I also just bought these and can't wait to get them!) | Shoes: 8 from Yoox, similar here | Ankle Socks: ASOS | Bag: Saint Laurent | Lipstick: Glossier, Generation G in Leo
Okay, so after you've dated someone for 5 years, you don't really "dress up" for date nights anymore. Sad but true…or maybe it's just me?! Dressed up as in wearing heels of some sort, which is a rarity for me. It also could just be because I'm 30 now and am too practical to trudge around in the 5 inch heels I used to wear back in my club days (yes, I went through a clubbing phase, and I loved every minute of it #dontjudge). Anyway, with all that said, it's a nice change of pace to put on a pair of heels and dress up on occasion. With Valentine's Day just next week, my crystal ball says it's happening soon for me.
For all the single ladies out there, and all the lovebirds going out to dinner next week, I challenge you (& myself!) to elevate your next date night outfit. And don't worry, I'll help you out a little bit! What to wear on a date, the winter edition –
bring on the shoulder pads.
I don't know what it is about them shoulder pads, but I am SOLD. Leo thinks I look insane, and I look in the mirror and see chic as F. I also feel the pads are empowering – it's got an element of that power suit vibe and I dig it. It exudes confident, sexy, sophisticated woman. AKA why you need to wear this on every single date (okay, maybe that'd be extreme, but ya get the picture).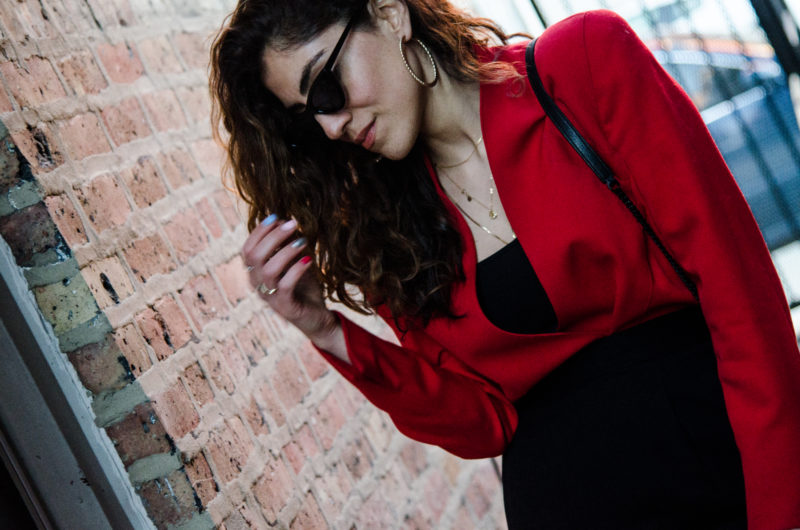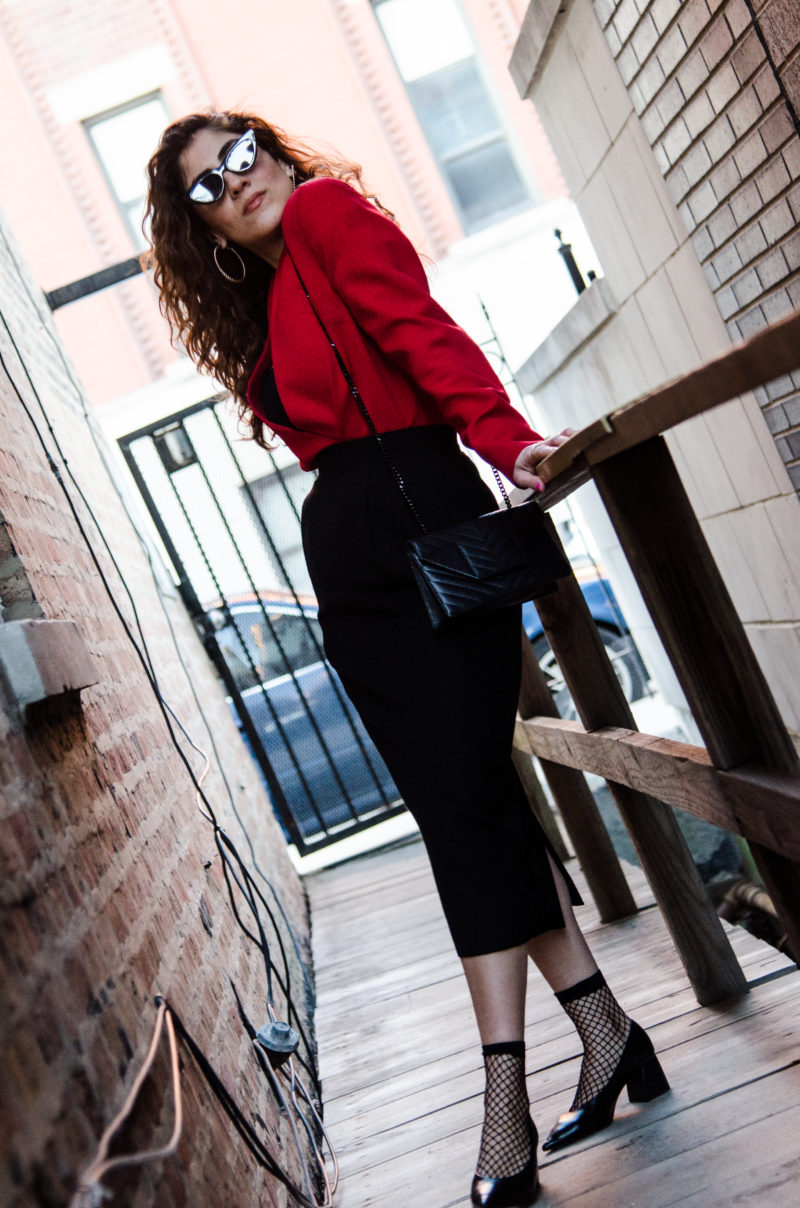 don't be afraid to add a pop of color.
Most winter nights out in general, I stick to neutrals or all black. I realize how boring that sounds and I'm actually annoyed with myself just thinking about it. Color adds more personality, makes you stand out in a room full of other people in the grays, blacks, and camels. Show your cards just a little and wear your favorite colored item on your next night out. Winter is so gloomy as is, and at the very least, a touch of color will lift your mood.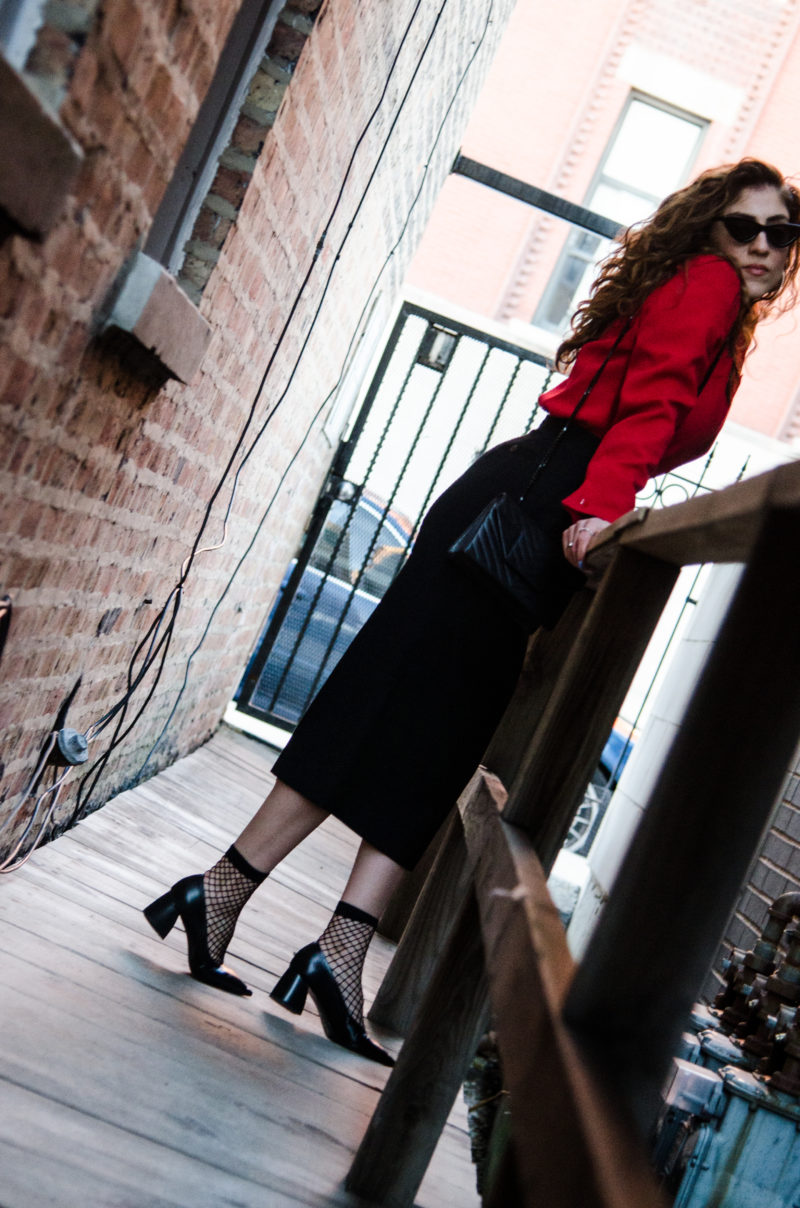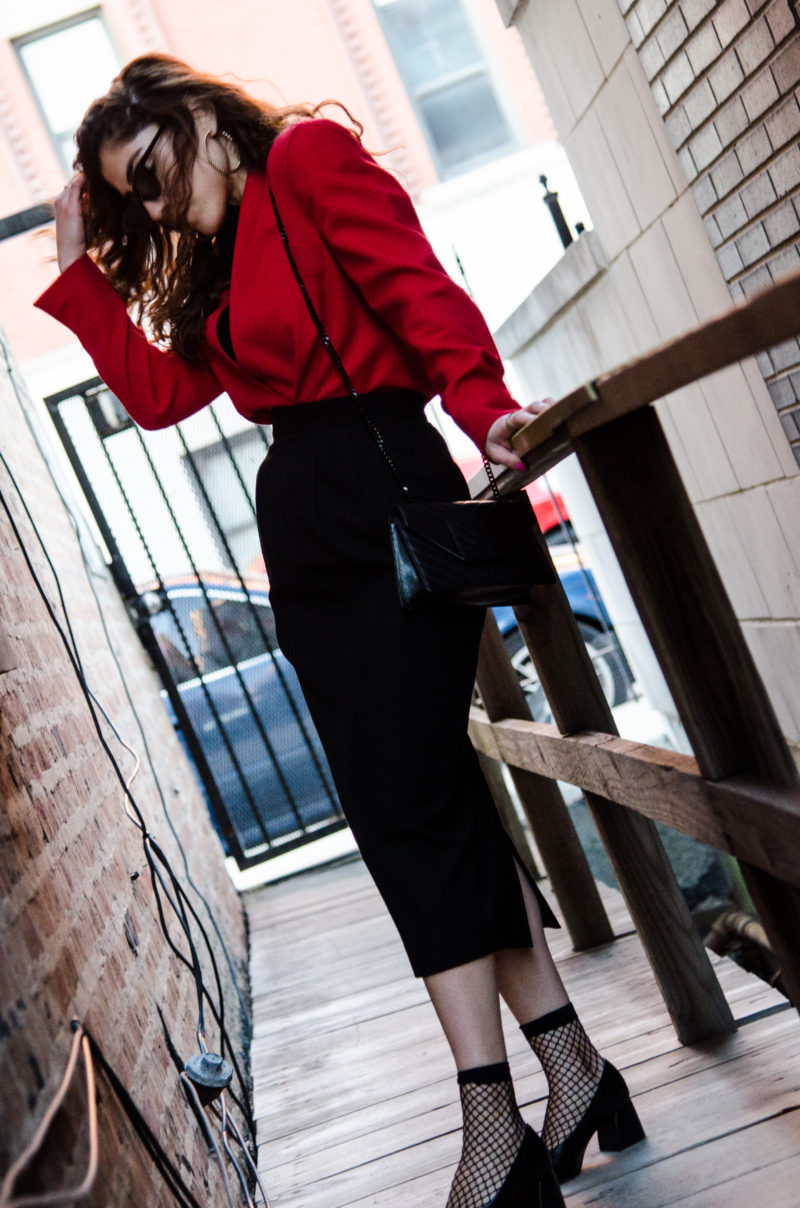 keep the solid tights at home.
Be adventurous with your tights! Instead of a solid opaque tight, opt for a fishnet. There are endless options nowadays, take advantage and experiment. If you really want to take the plunge, wear a sock with either a pump or an open toe sandal. The best thing about tights/socks – they're not a major investment, so even if you only wear them a few times, you won't beat yourself up about it.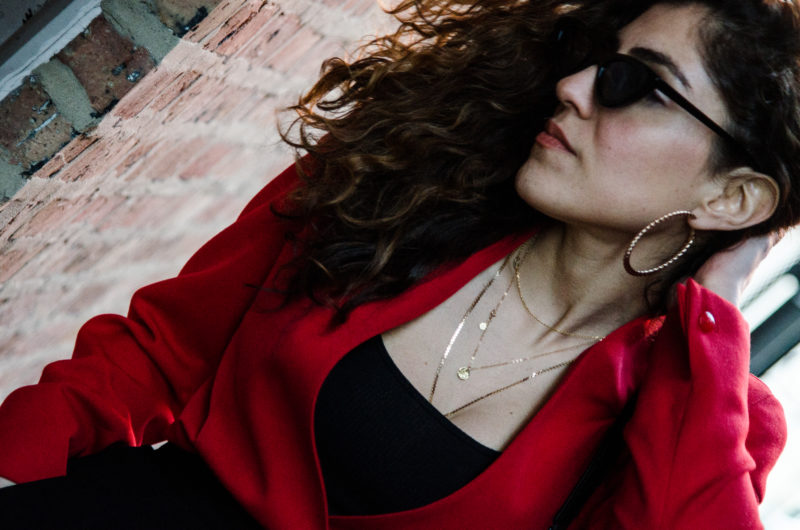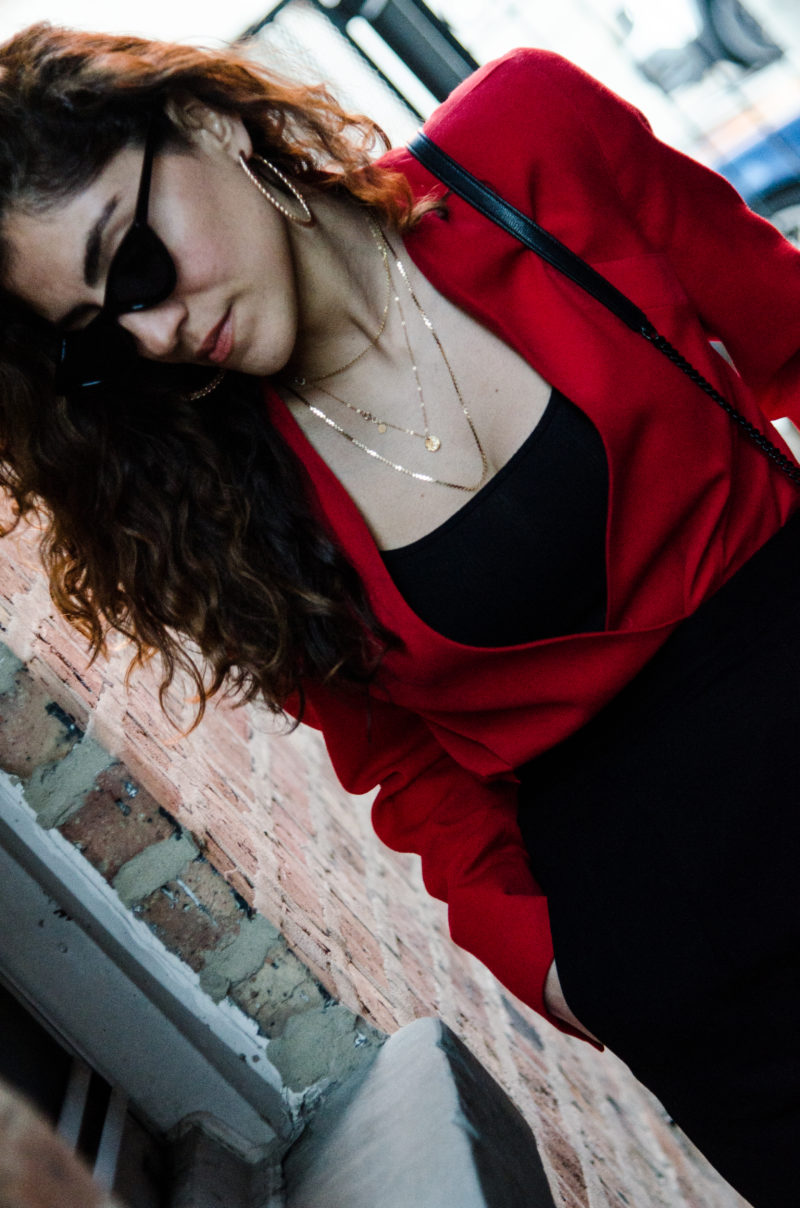 stick with a nude lipstick.
Not only because you'll be rocking your favorite colored piece, but because a bold lip is WORK. You have to upkeep it throughout the day, especially if you're out for drinks or a meal. Keep it simple with a nude lip, and it will be one less thing to stress about.