I can't believe the long weekend is almost over! There was plenty of relaxation time & unwinding in San Diego – it was much needed. I feel re-energized & ready to take on the week (also ready to eat normal food and hit the gym hard given what I've consumed the last few days #vacadietproblems). As much as I love traveling, it was too much this month. I'm looking forward to staying put for a while…need to get my personal life in order (do I need to do my taxes yet?).
During my weekend down time, I took the time to peruse the highlights from NYFW. My favorite part of fashion month is not only getting inspiration from the runway, but scoping out the street style scene. I want to know what the hottest trends are and keep them in mind as I shop for new spring pieces. Obviously, these trends aren't for everyone, but I enjoy seeing what's out there and putting my own spin to it. Given the snow storm in NYC during fashion week, I was especially curious how the fashionistas would improvise their outfits.
I've recapped 5 major trends I've seen among NYFW street style stars, and put together a few pieces you can shop under each trend. I'm loving the sporty looks and fun plays on color & fabrics!
PS – In case you need more inspo, here's my street style breakdown for NYFW Spring 2017.
PPS – I hope it's still 70s in Chicago by the time I arrive!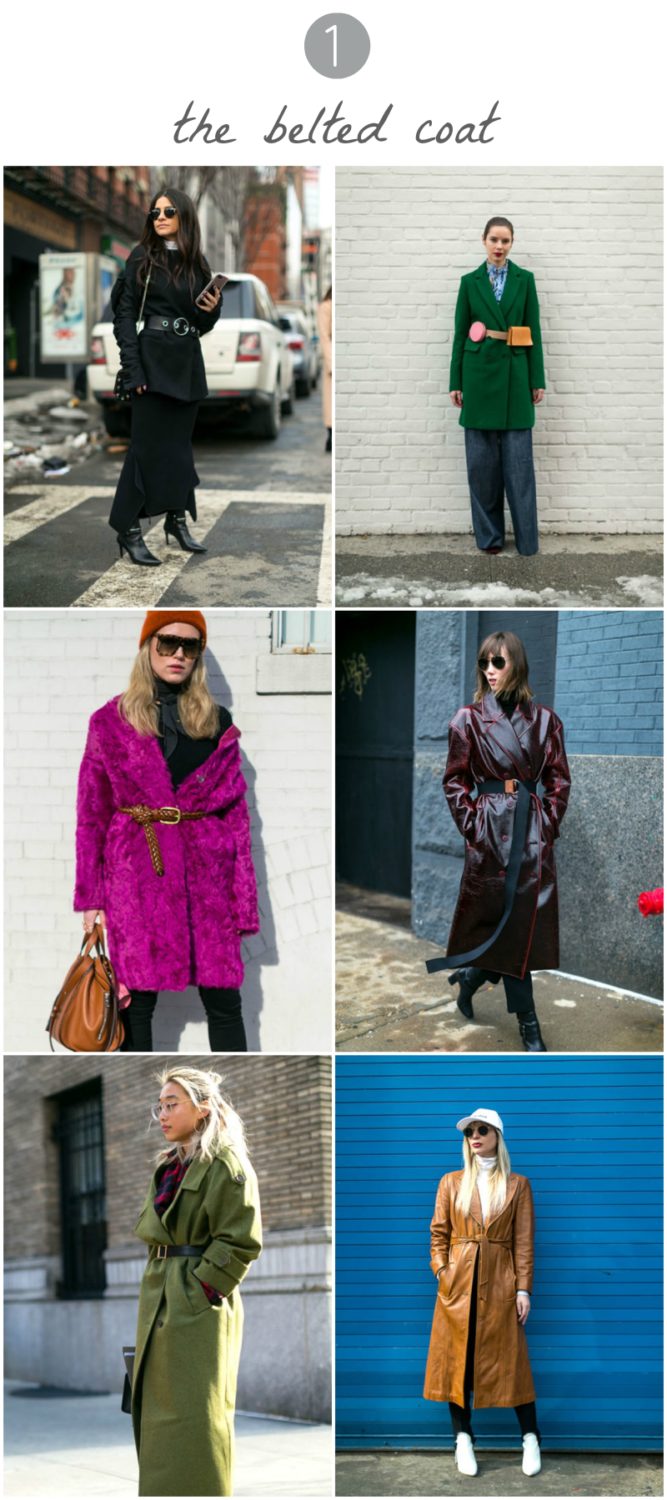 When you live in a place like Chicago, sometimes your coat is your outfit. I love the idea of accessorizing your coat/jacket for a more complete look…and it's so easy to do!


I'm itching to get a pair of vinyl pants. Not sure if I can pull them off yet or not, but you can count on me trying. TBD on whether or not it will make an outfit post ha!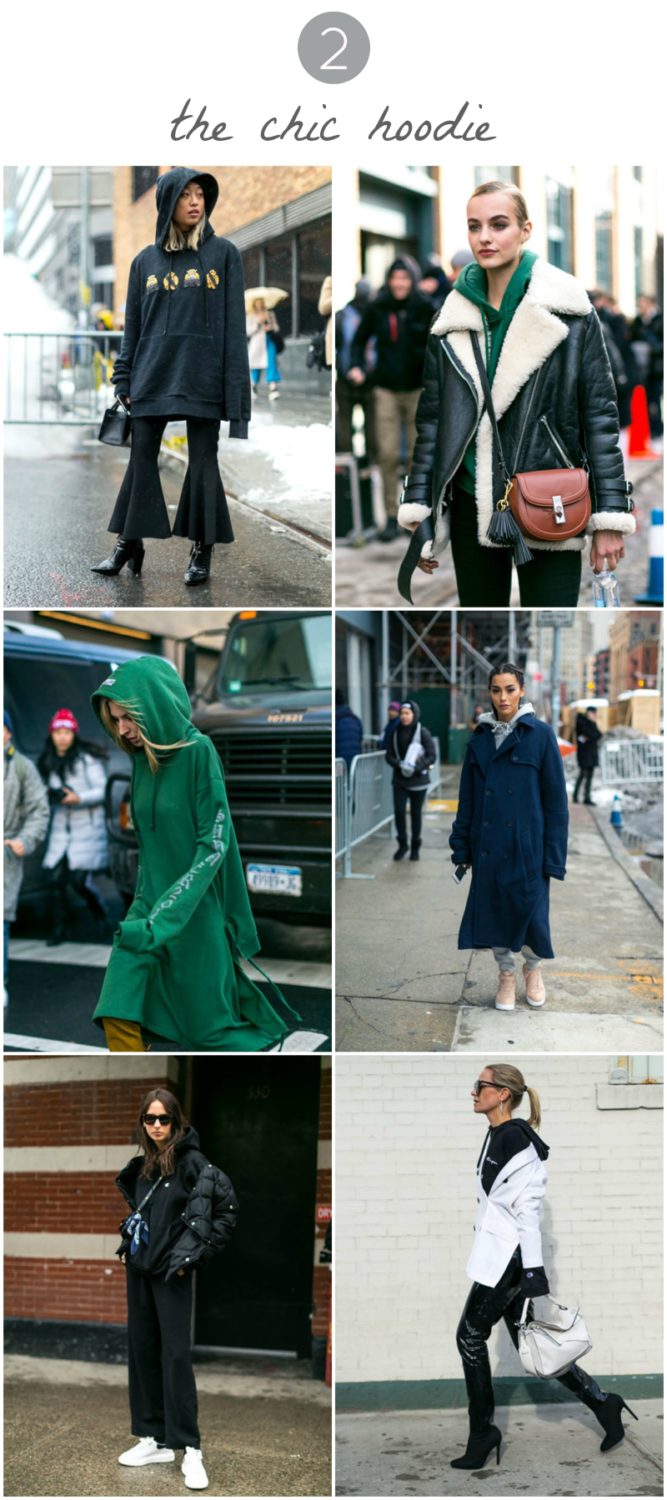 The fact that is now acceptable to wear hoodies with heels is my dream come true. I also dig the oversized hoodie + over the knee boots + fishnets look. Def a trend I'm getting on this season!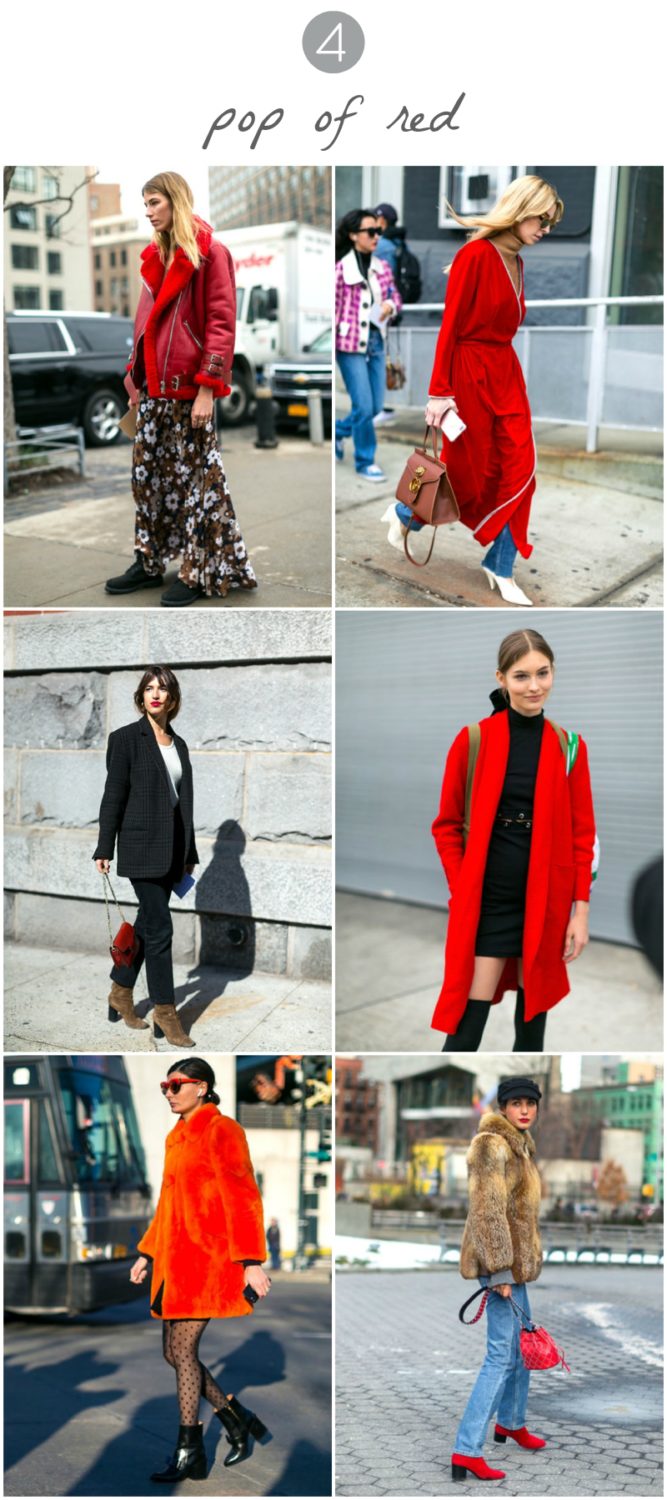 Red has never been my color, but I can appreciate what it brings to an outfit. It instantly bumps any look up on the chic-ness scale.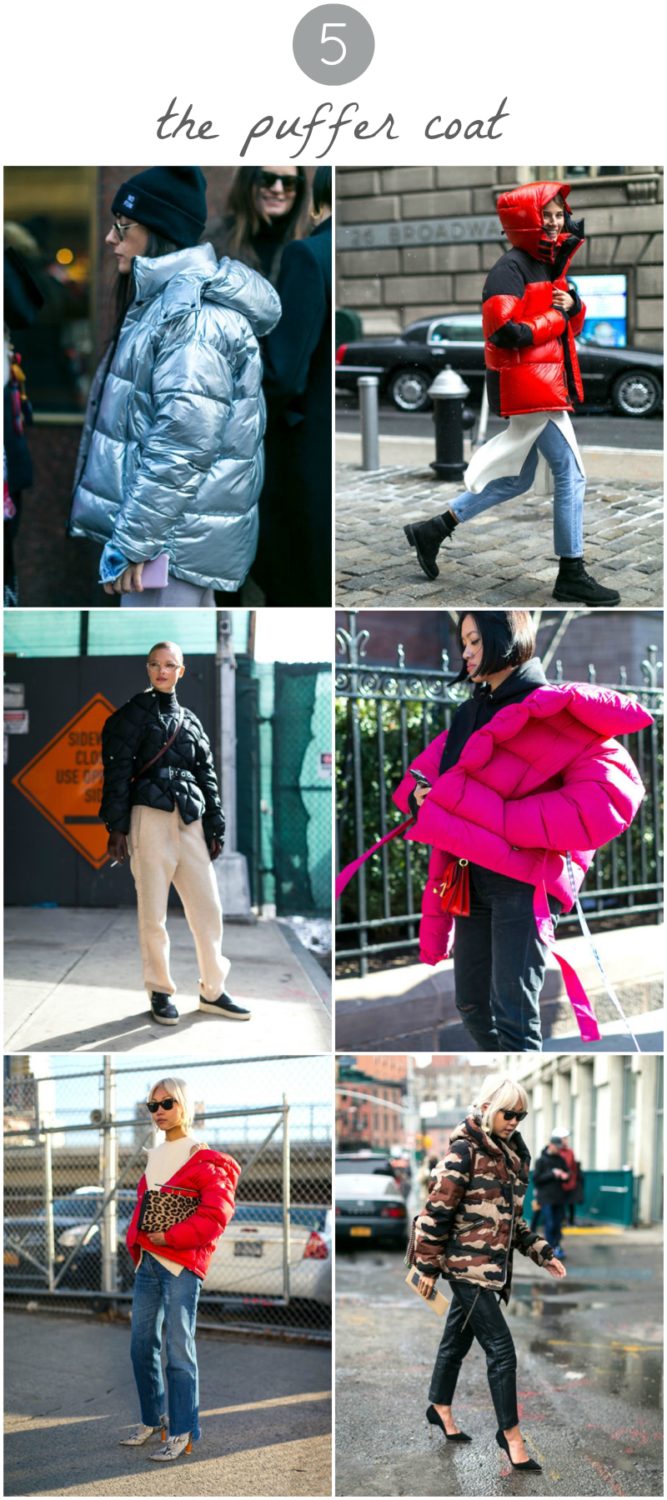 I had an obsession with puffers in junior high/high school…I actually still own a puffer with a fur-trim hood. Maybe I bring that baby out from the depths of my coat closet?

Images from Harper's Bazaar & The Impression