Trench Coat: Target | Jeans: Levi's, same cut different wash | Earrings: Designature Life | Shoes: Dorateymur | Bag: Italy purchase, similar here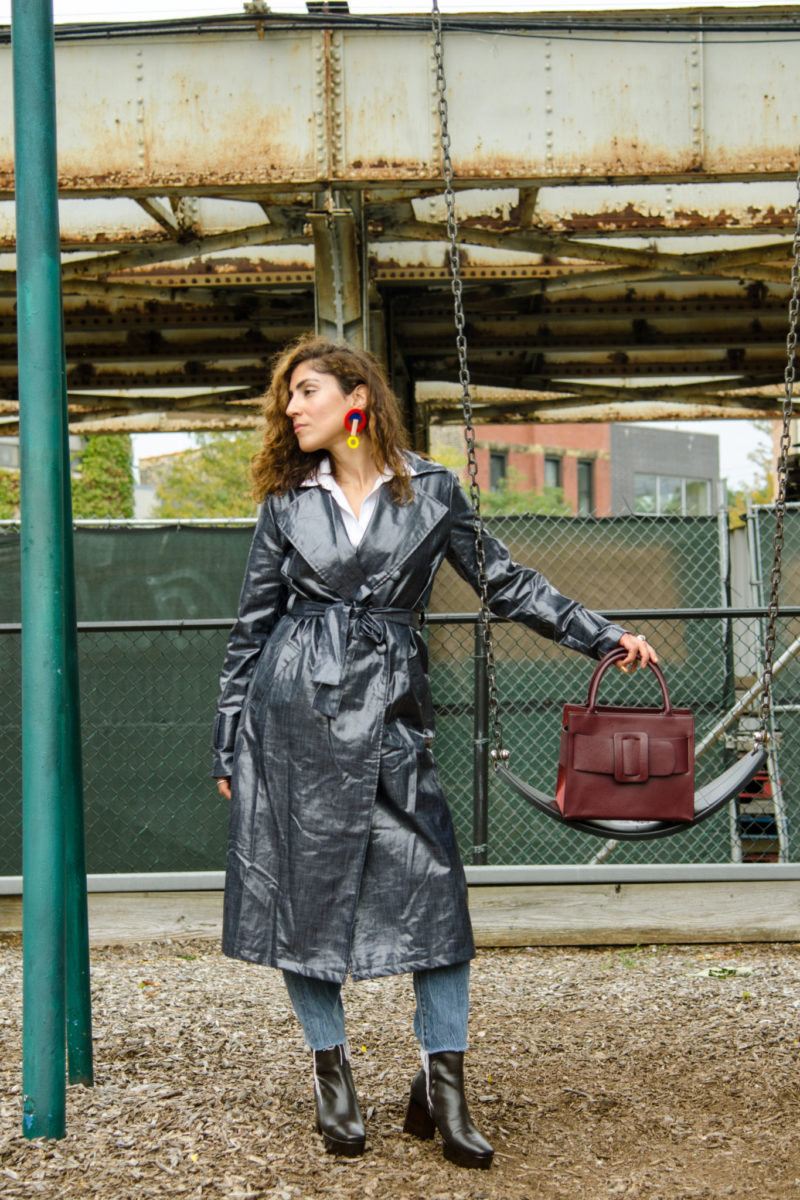 THE TRENCH. Now is the time of year to rock this classic piece. Really, in Chicago, we have minimal time to wear trendy, cutesy coats. The time is NOW…and then style is out the window because you're literally fighting for your life and hoping your nose doesn't fall off post-November. In about 6 weeks, you'll see me bundled up in my parka with thick ass gloves on and a massive scarf around my face. If I could cover my eyes too, believe me, I would. I'LL BE BLIND B*THCES…gotta protect that precious skin from that negative wind chill. Bottom line is, I'm living my best life rn, swapping out my coats on the reg and having fun with it. I gotta work it while I can people!
Now, back to the topic of classics. I do love me a good classic, but sometimes they're just…drab. I feel limited in how I can express my style when wearing classic pieces. I even struggled with making the classic trench ME. BUT, I've found there are a few ways to put a spin the classic trench (& really any classic piece).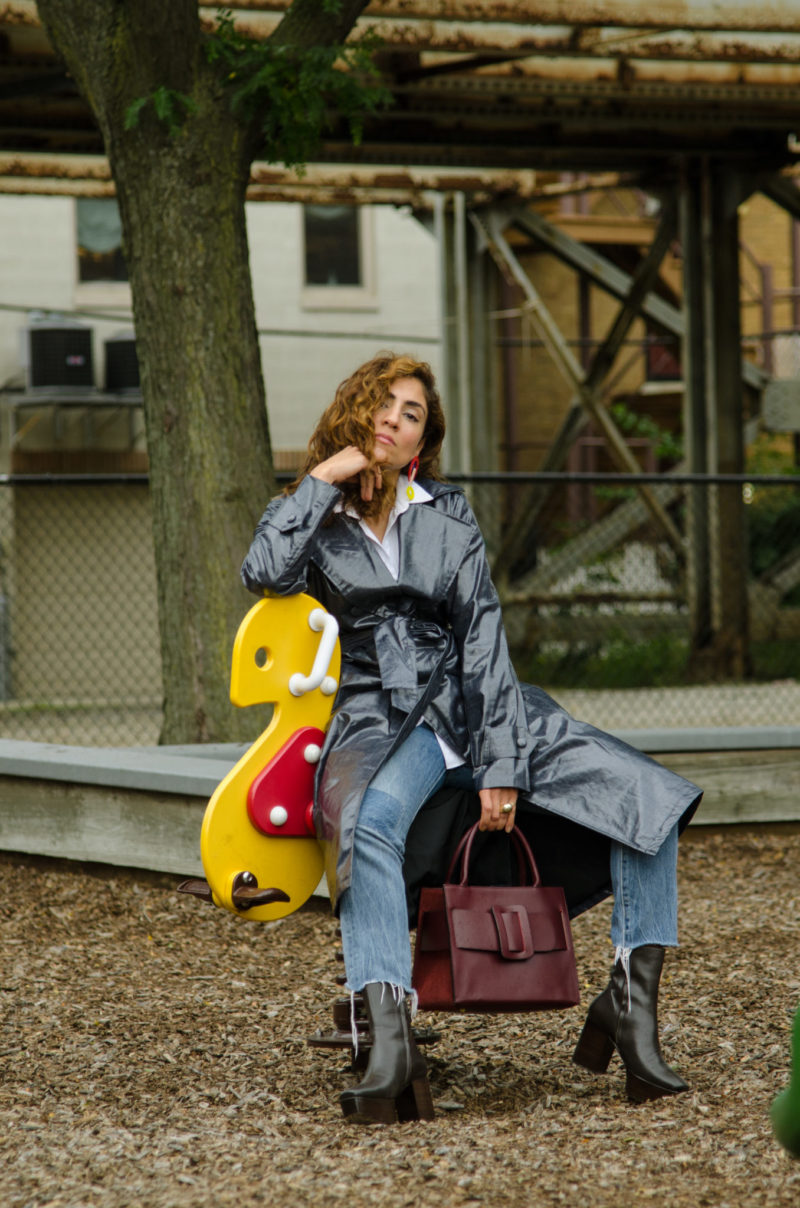 aim for an "evolved" classic.
When shopping for classic pieces, try to find one that speaks to your style. One that's maybe a little more elevated than the standard classic. In the case of this trench, I went for it because of the denim coated fabric. Sure, the fit and look of the jacket is classic, but the fabric makes it stand out and speaks more to my style. Funky, a little out there…it was screaming my name. For you, this may just mean a small detail like a printed belt, a unique collar, or even just colored buttons. Whatever your thing is, try to figure it out and keep that in mind as you shop for that item. You'll know when you find the right one for you. YOU HAVE A SOULMATE OUT THERE TOO.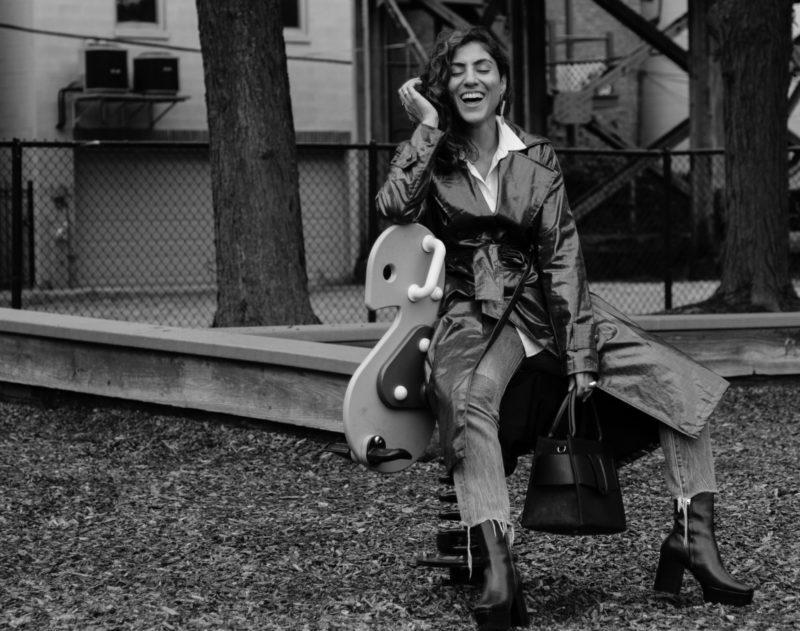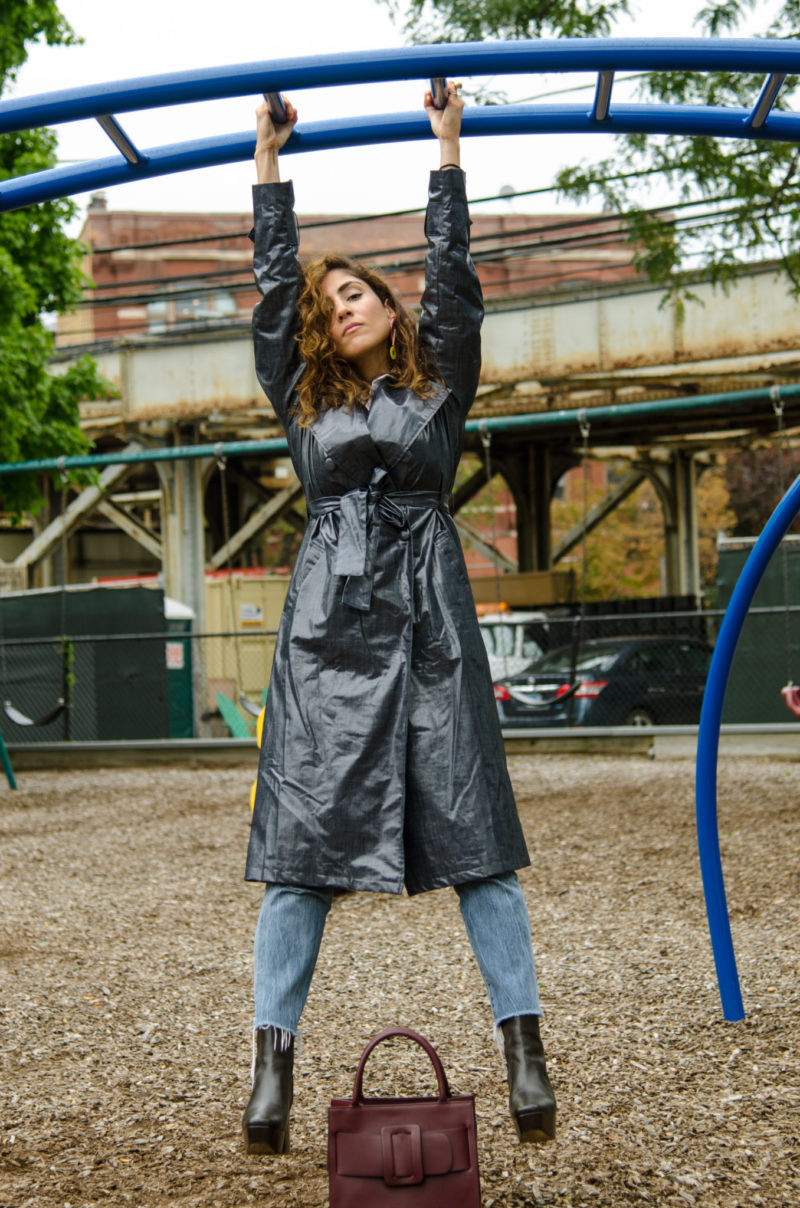 go BOLD on the accessories. like REAL bold.
You heard me. Don't be afraid to go a little cray cray on the accessories when you're wearing a classic. That's the beauty of them, isn't it? They're like a blank canvas you can just scribble all over with bold colors, patterns, textures. When I know I want to wear earrings that will pop or a statement bag, I keep my look generally simple so that it's well balanced. There is a fine line between looking chic and extra AF, so tread that line carefully! Here, I went with a bold earring and a colored bag. However, the bag doesn't pop AS much as it's burgundy (which in my book is basically a neutral). If you aren't an accessory person, perhaps you experiment with a bold lip or a colorful eye shadow. Do what works for you!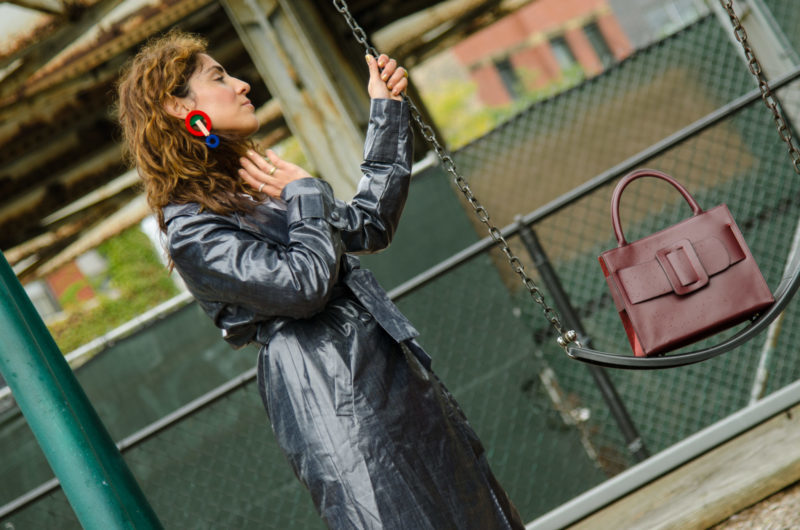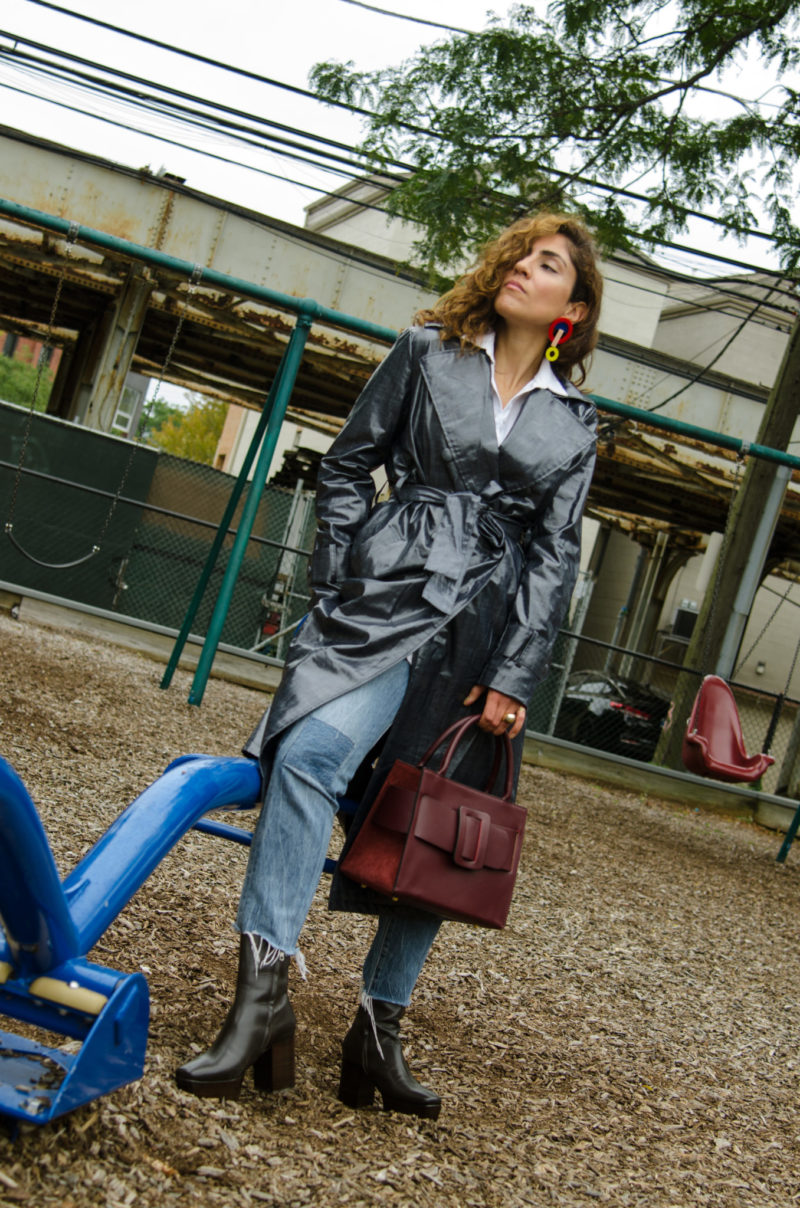 use the high/low concept.
So many classics are in the workwear category. The silk blouse, the trouser, the blazer…the trench coat. If you want to look like a true fashionista, play around with the high/low concept. Take a high piece (i.e. said blazer, trouser, trench), and pair it with a low piece (i.e. a tee shirt, denim). I did that here by pairing this trench with a pair of cropped jeans that have a raw hem. The raw hem alone makes the outfit look instantly cooler and effortless.