Plaid Skirt: Vintage, similar here | Platform Boots: Dorateymur | White Turtleneck: ASOS | Red Sweater: Super old, similar here | Utilitarian Jacket: Vintage, similar here | Plaid Button Down: Stolen from the BF, similar here | Bag: Italy purchase, similar here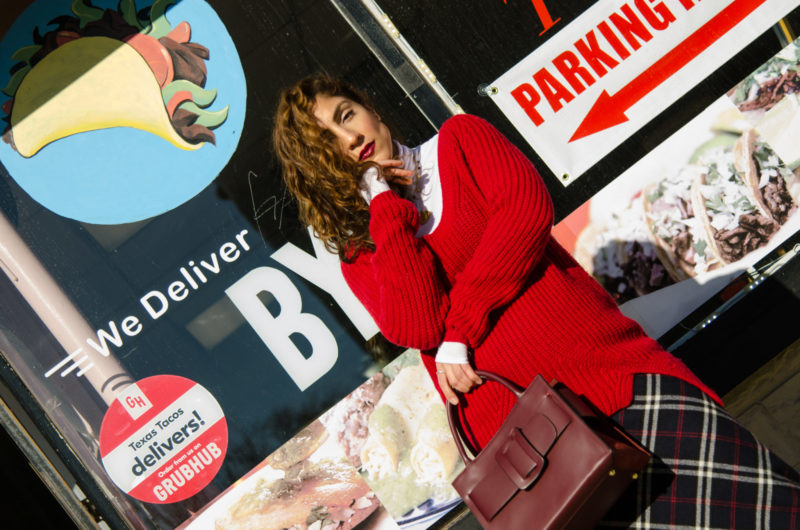 The plaid skirt has lived so many lives. From school uniform prep to 90s grunge, this classic piece has been styled a million different ways over the decades. I recall my mom wearing a midi length plaid skirt in my childhood, it was navy, burgundy mixed in with dark purple shades. To top it all off was an oversized pin that sat at the side slit. After recently going through her closet (which is a routine thing at this point – not something she's pleased with she deals haha), I found the skirt…but she had shortened it to knee length. WHYYYYYY. I was crushed, still am tbh.
In effort to fill the void, I bought this plaid midi skirt on my vintage adventures in Paris last year (around this time, actually!). After the purchase, I couldn't piece together how to wear it. One year later, after only wearing it ONCE, I'm determined to get use of this thing. There HAS to be at least a handful of ways to style it right?! Well, I put my styling skills to the test.


look #1: layered sweater.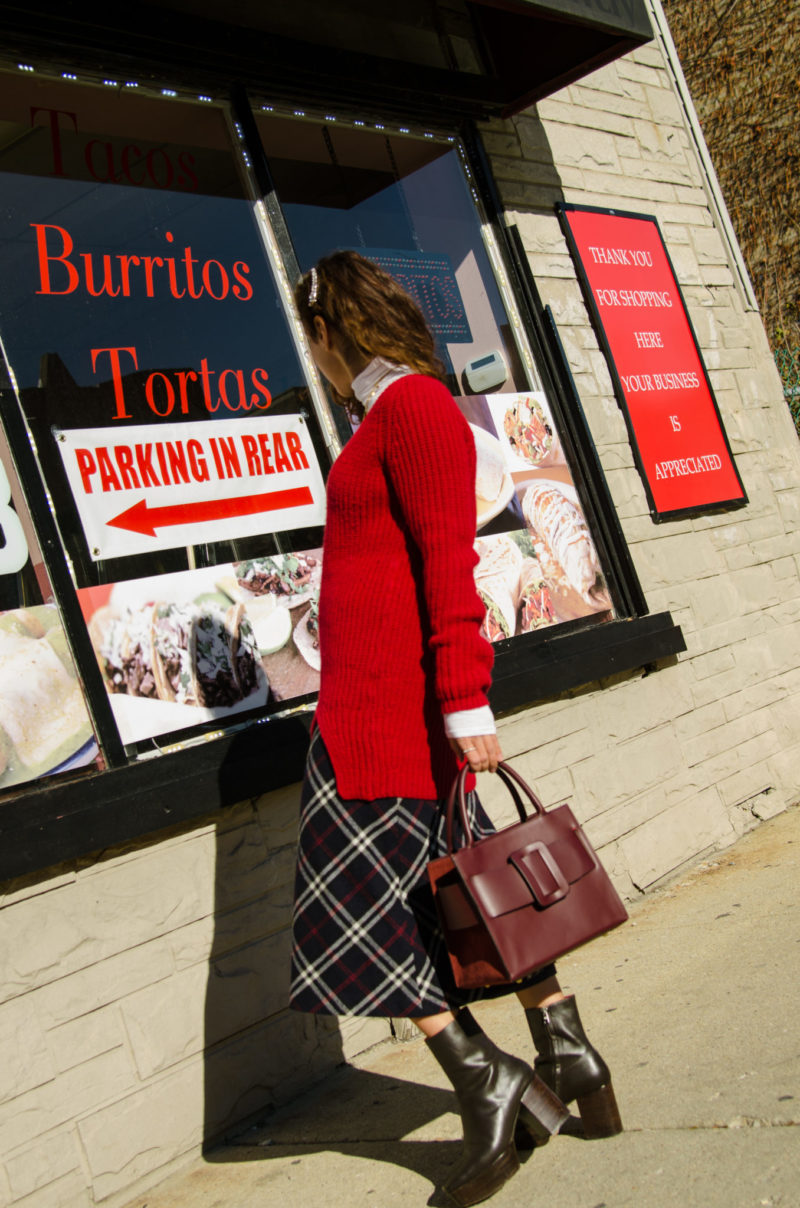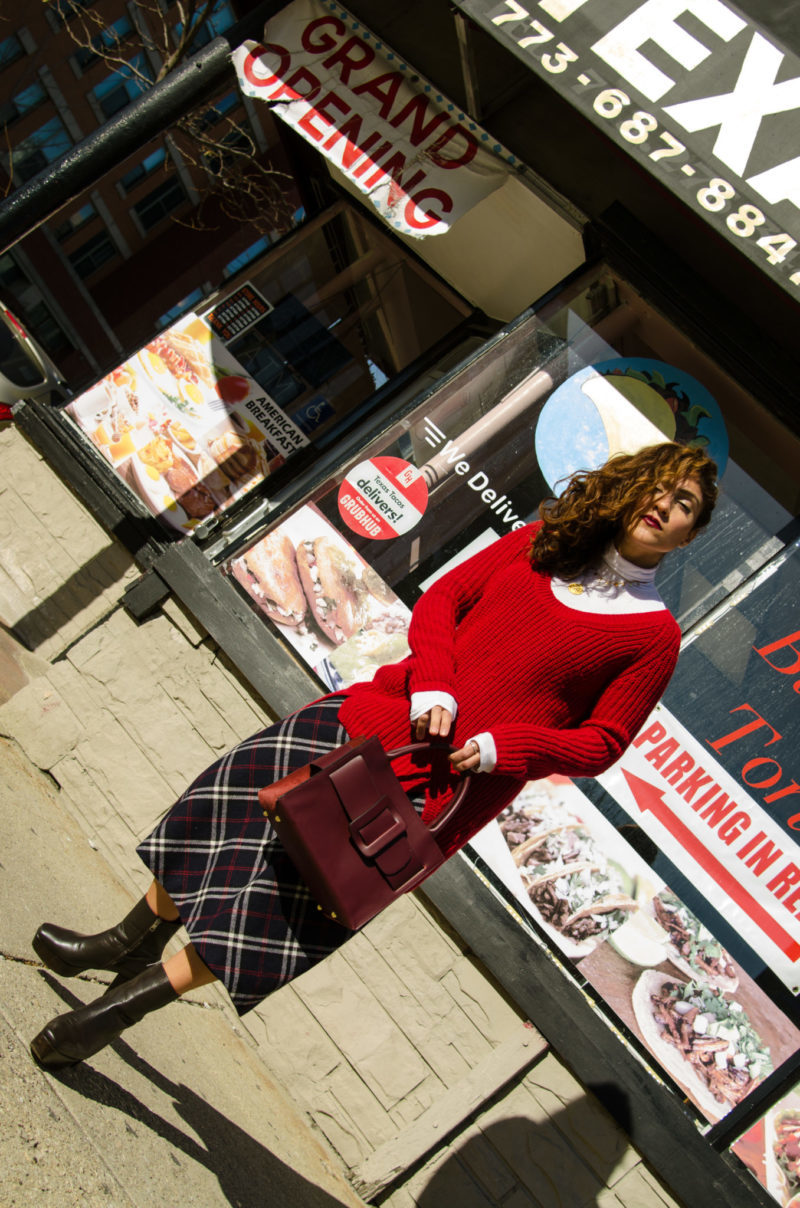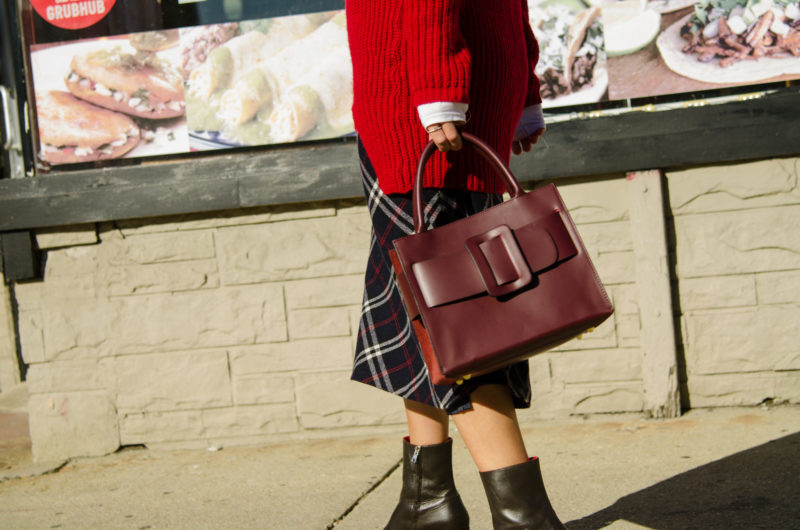 I've attempted layering long sweaters over the skirt in the past, but none were the right fit. They were either too long, too short, not the right color. The skirt is challenging because it has a very retro cut that flares out at the bottom. With an oversized sweater, I looked like I had no shape whatsoever. This more form fitting sweater helped define my waist and also stopped at a perfect point where you can see the skirt's shape from top to bottom. I've had this sweater for a while, and am no longer a fan of the low scoop neckline, so I layered a white turtleneck underneath to make it more interesting. The result? A grunge school teacher vibe.


look #2: the "shacket".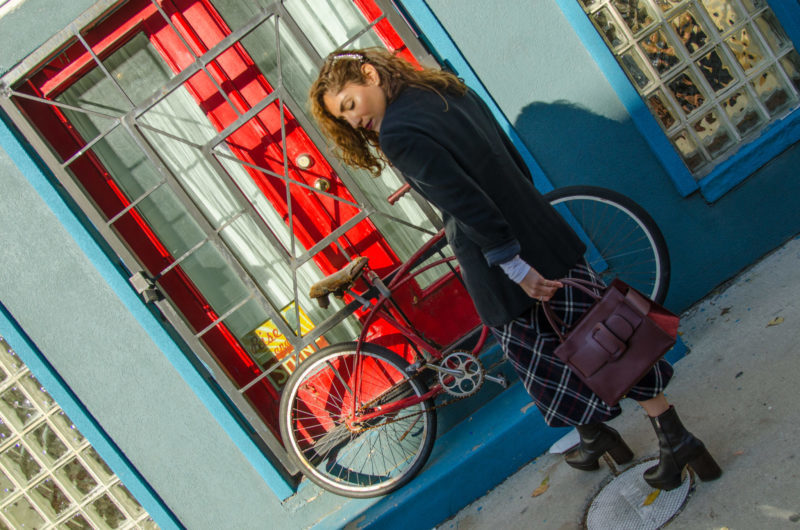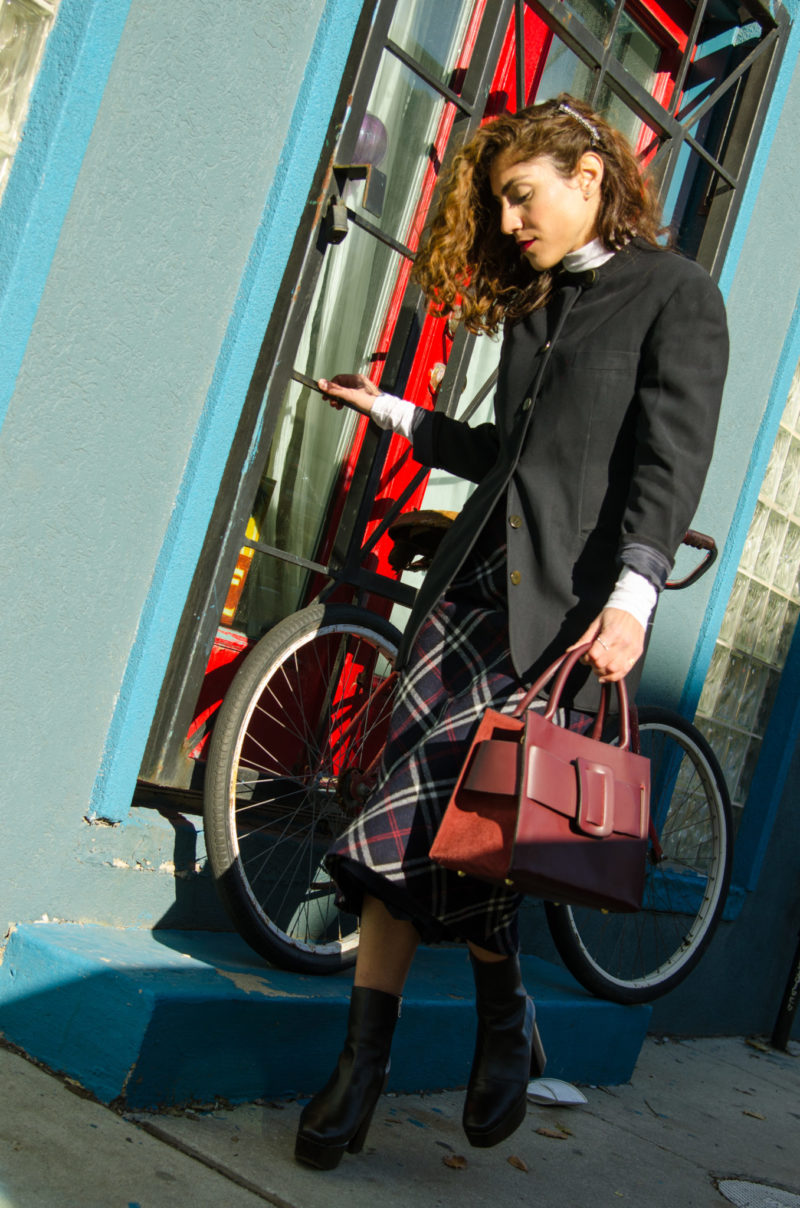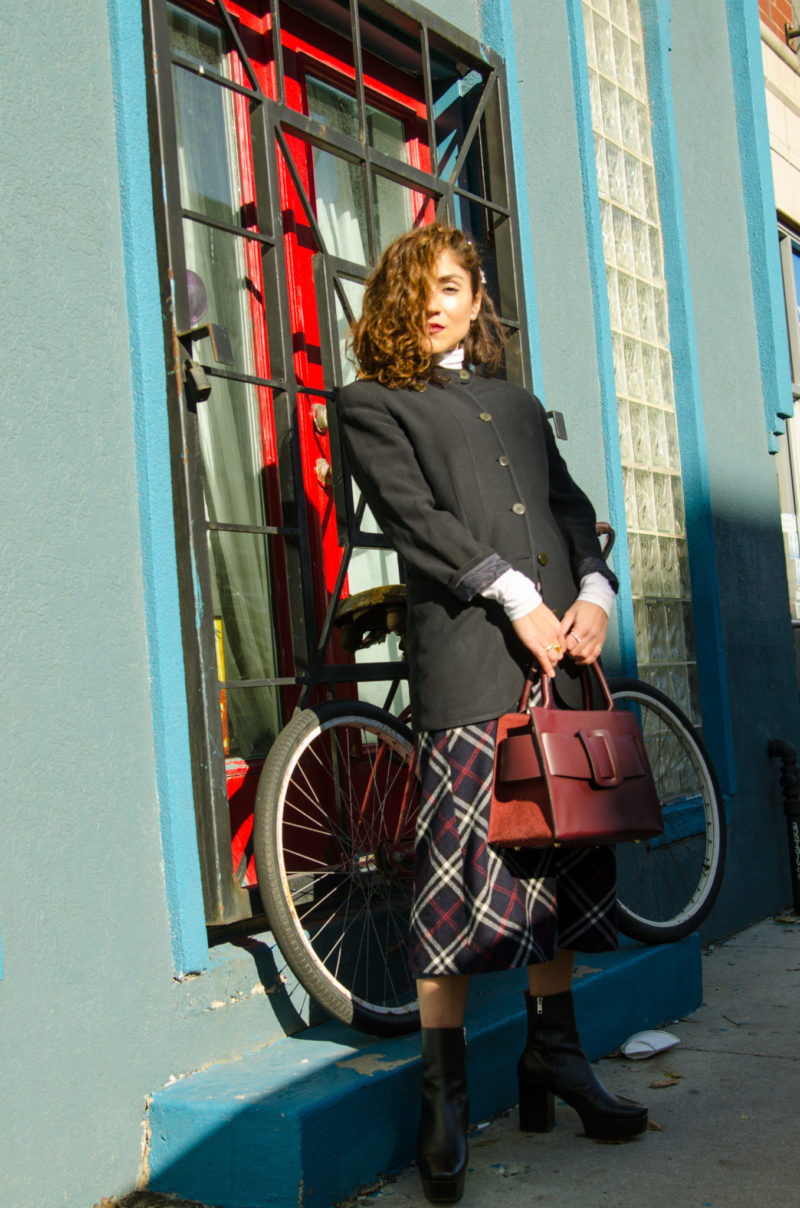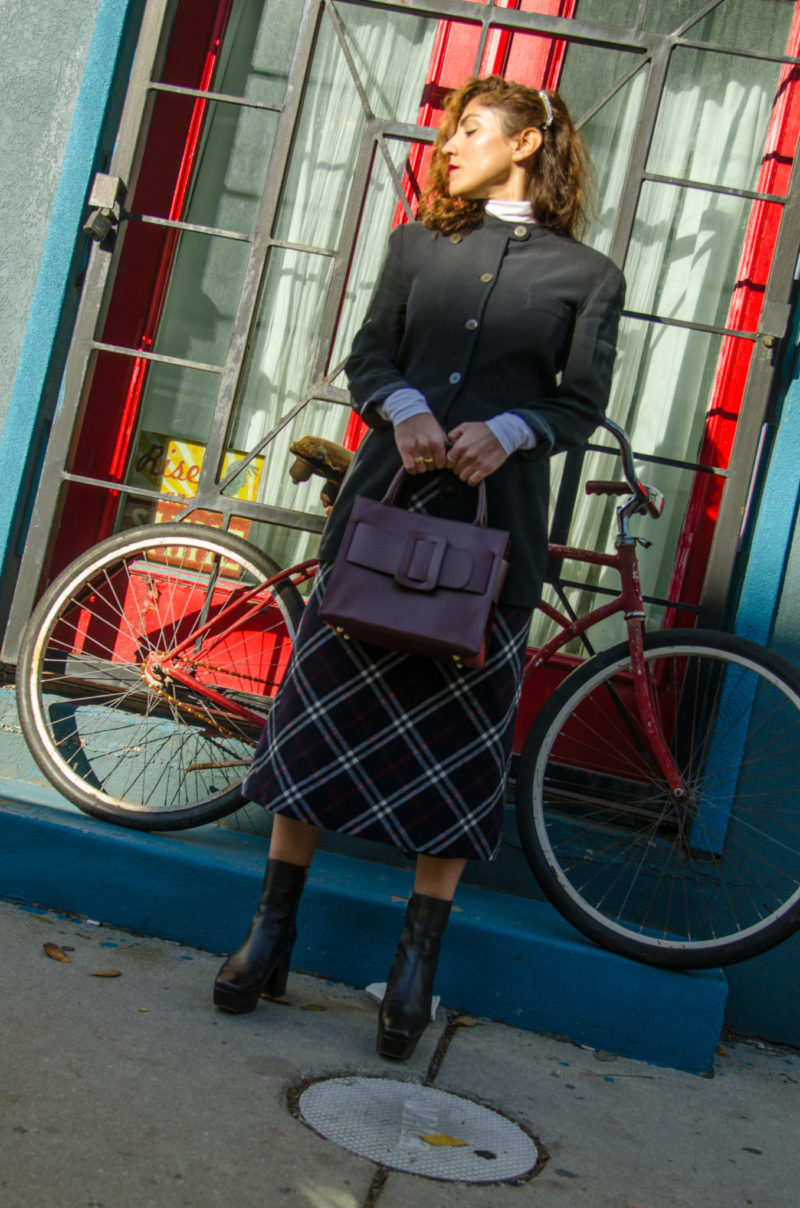 Ah yes, let me explain. A shacket is a shirt/jacket that can be worn to serve as exactly that…a jacket…or a shirt! This shacket has more of a utilitarian feel to it with the collarless neckline and shape. It created a nice juxtaposition against the plaid, a traditionally preppy piece. It gives it some edge! I kept the layered white turtleneck underneath for an added effect – I like how the white showing through on the sleeves & neck brought out the white in the pattern of the skirt.


look #3: plaid on plaid.
This outfit looks completely insane but also super edgy & effortless at the same time (unless I am cray, which is highly possible). I've been trying to experiment more with mixed patterns – it's hard to do because we're trained to "match" when we get dressed, and when mixing patterns those ground rules don't apply. There are no rules, you just have to go with your gut feeling. My gut told me this look worked – the colors were similar enough and I thought the patterns blended nicely while also making a statement. Fun fact: I stole this shirt from Leo's closet and he totally busted me on my way out of the house ("wait, is that my shirt?", "catch ya later, bieee!!!").


What's your favorite look of the three? Drop me a comment and tell me what's on your mind!