When we moved into our place a couple years back (OMG, it feels weird to say that out loud – TWO WHOLE YEARS!), we knew we had a lot of work to do. The condo needed lots of TLC (it's a 100+ year old building and the unit hadn't been updated in nearly twenty years). Lotssss of 90s decor, and though 90s is in when it comes to clothing, the trend didn't make it's way to the home decor world. NOPE.
We pretty much changed the entire house, from the kitchen to the master bath, among other things. We've been out of the remodeling stage for about a year and a half now, and have shifted focus on decorating which seems to be never ending! At the rate things are going, by the time we finish things up we'll be tired of the decor and start all over again! AHH!!
Okay, okay, end of rant. Decorating is actually fun, after all. We're really taking our time with it, making sure we love every little thing we bring into our home. Here are a few updates we've made recently that have made our place comfier and cozier.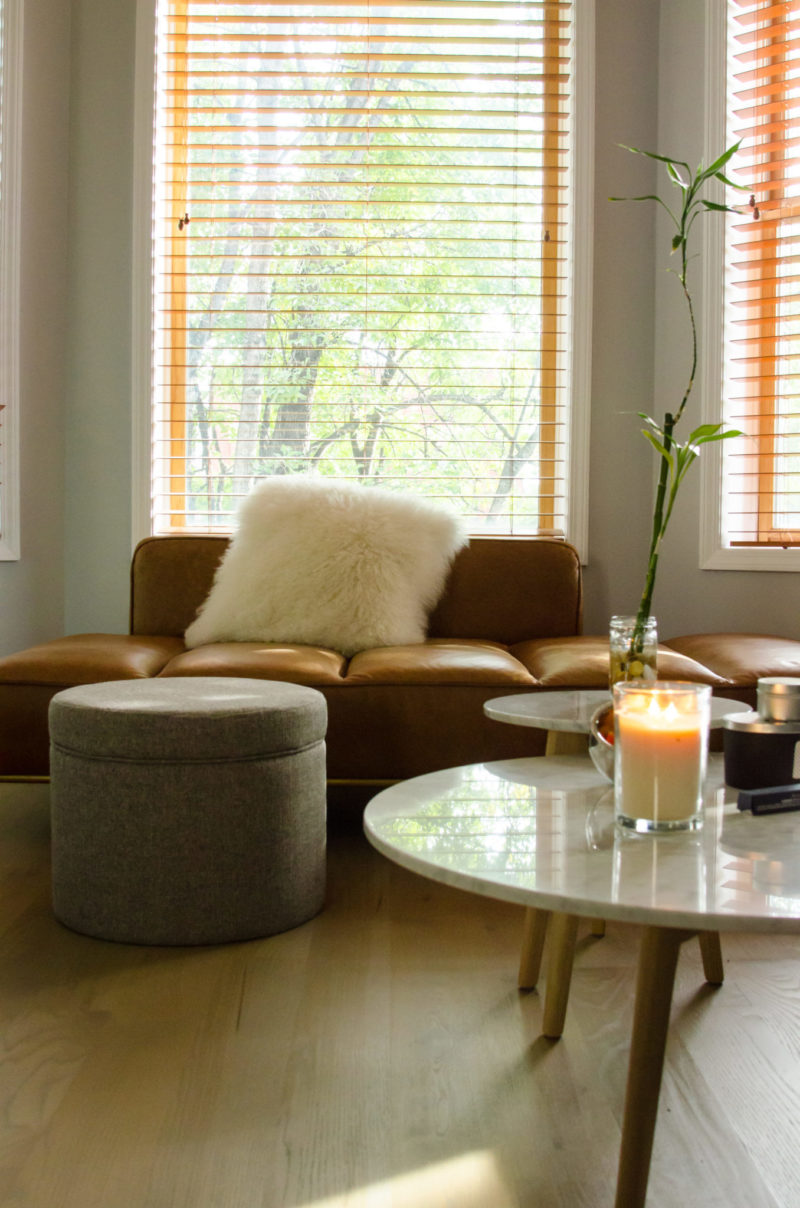 Finding pieces to put up on the walls is so challenging. What do I love enough that I'm willing to stare at every day for a lonnnnng time? Like, YEARS?! Leo and I have similar style when it comes to art…both of us are into more of a contemporary, pop art feel. We're tackling the art on the walls room by room, and decided to prioritize the living room and the kitchen. For the living room, we selected a canvas by Romina Ressia, an Argentinian photographer who is known for her strong Renaissance influence. Both of us are fans of Renaissance paintings, and her stuff has the Renaissance lighting & color palette that we love but with a touch of present day (i.e. in this case the girl is eating a bag of microwave popcorn). We're working on one more piece of art in the living room that has been purchased but is being mount right now. Will definitely share more as we get that one up!
The other room we tackled is our kitchen. Leo stumbled upon Diego Cusano's prints, and both of us immediately knew his stuff was going in our kitchen! We picked the elephant with lettuce ears and the banana duck, along with a flamenco dancer with a pizza dress (which unfortunately, I couldn't snap an unobstructed photo of because of where it's hanging).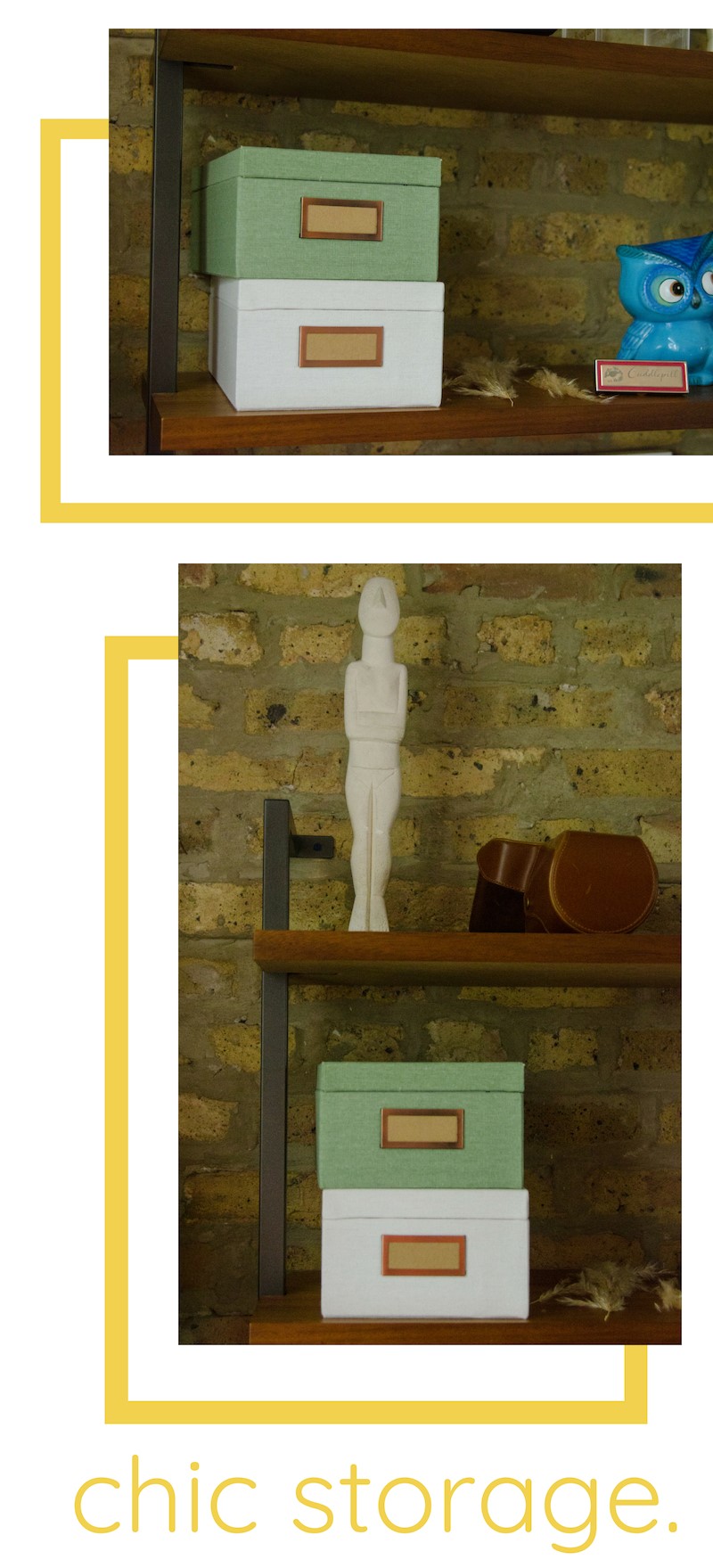 My desk was a MESS before I got these adorable storage boxes from Target. I had loose cables, camera accessories, chargers, etc  taking over my table space. When I had to push things aside to make room for my laptop, I knew it was time for an intervention. I needed a pop of color to offset the brown tones from the brick & the wooden shelving, so these bins were just perfect. They're part of the Hearth & Hand line at Target, and are actually now on clearance for under $10. They came in various sizes & colors, in case you're not feeling the ones I picked!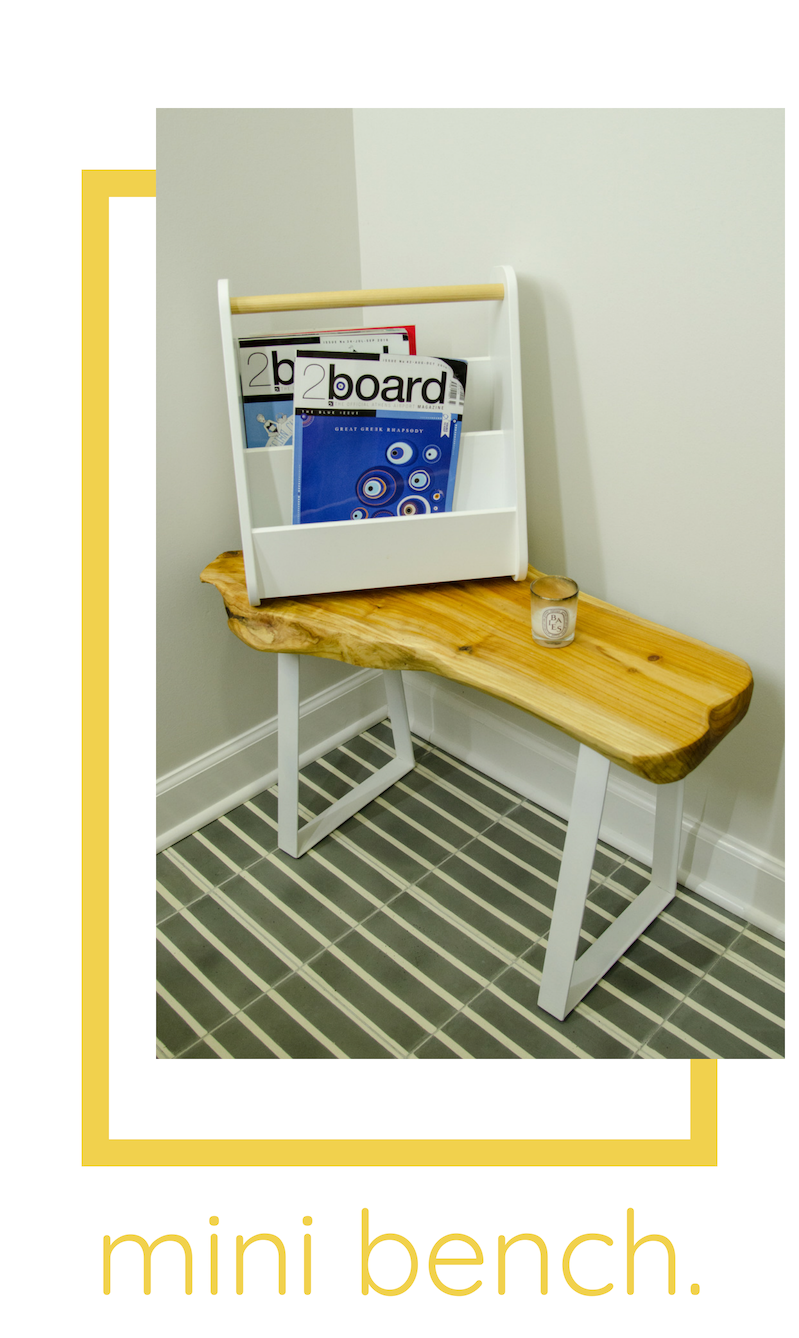 Our powder room is actually bigger than the norm, and we had an empty corner to fill to the right of the door. We started off by placing a magazine rack there, but it still looked too bare. Something was missing! Recently, we added this wooden bench that was literally the PERFECT size for that little nook. The legs came in black, so with a quick white spray paint it blended right in with the bathroom decor we had going. It's great place for guests to rest their personal belongings and to also place a little bathroom candle. I'm so happy with how it turned out!



You don't know what you were missing until you have an ottoman. Have your feet nicely perched up on a soft, cushion-y surface vs. a cold coffee table (which, gross, but we had no choice!) makes a world of a difference. We wanted ottomans that were round with no legs, and also ones that doubled as storage since we have blankets we bring out in the winter months. We found these simple ones at Walmart (YES, WALMART), for under $60…a total steal! They did come with legs, but we decided against it since they didn't jive with the rest of our living room furniture. They were the ideal height for our low couches, sans legs. We're now toying with the idea of reupholstering them ourselves (DIY project coming soon!) with a colorful floral print to brighten up the room. TBD on where that will net out, but I will keep you posted!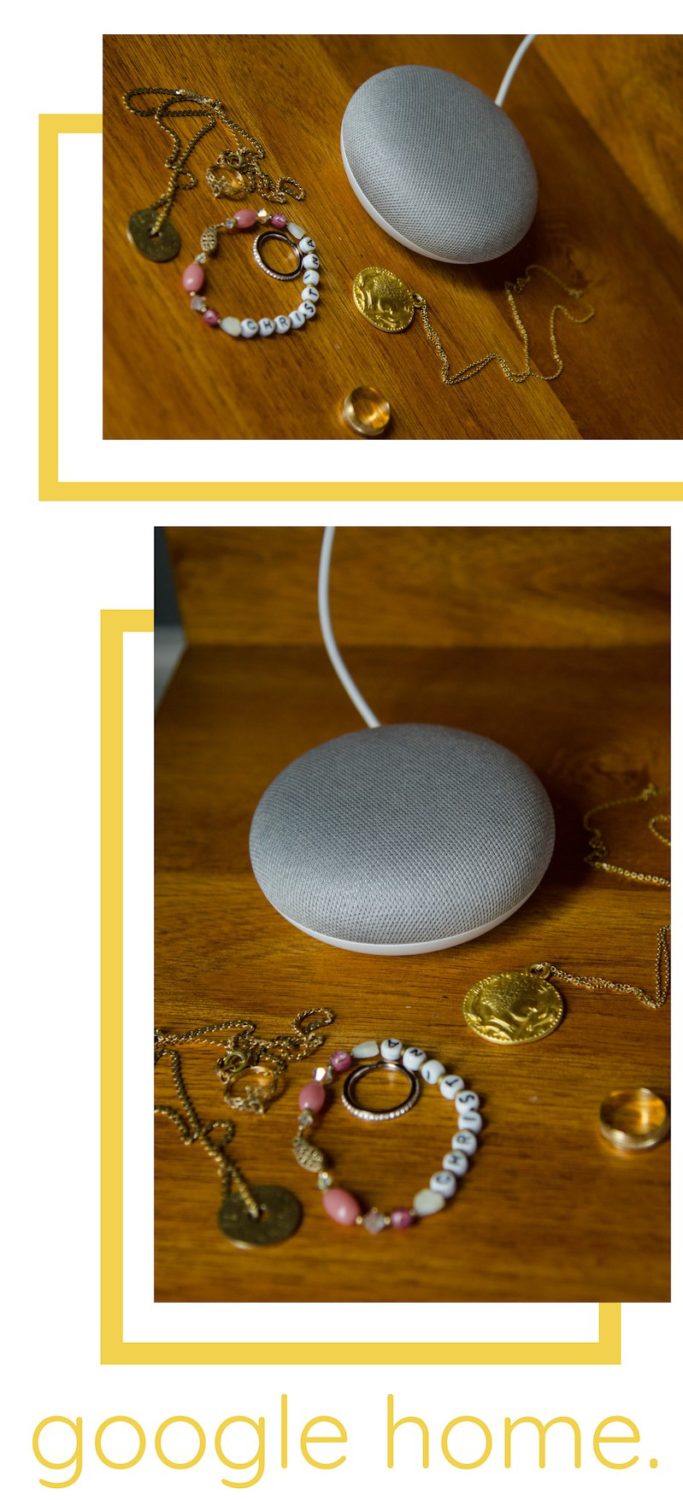 Ahhh yes, home devices. You either hate them or you love them. Leo was SO against having one of these in the house (he's like super creeped out by them, which I get),  but he finally caved as we received the Google Home Mini as a gift last year. It lives on my side of the nightstand ;). I AM OBSESSED, and it's officially on my list of bedroom essentials now. I have set up my morning routine – I say "Hey Google, good morning" and she gives me a pleasant greeting, followed by the weather & the latest news. It's an efficient way to catch up on things as I get ready in the morning. I love using it to sync up with my Spotify and jam out to music as I get dressed, and also keep tabs of my grocery/essentials shopping list. It's been such a nice addition to my routine and I can't imagine not having it now that I've been spoiled with the luxury. It's the little things!



I am a fool for not prioritizing this sooner. My makeup drawer was one of nightmares. It involved several makeup bags, stacked on top of each other…and towards the end required me pushing & shoving to get the drawer closed. It was embarrassing, and worse yet, I didn't know what I had/didn't have. My mornings started off with me rummaging through my drawer trying to find what I was looking for. Not a great way to start the day! I caved and pulled the trigger on a drawer makeup organizer, and I can't even tell you the happiness it brought into my life. The next morning, I was pumped to do my makeup because I actually could SEE everything I had! It was like I had completely refreshed my makeup & skincare products – I was a kid in a candy store. I highly, highly recommend organizing your beauty products in some way shape or form. Once you do it, you'll be kicking yourself that you didn't do it ages ago.