You've already seen our master bath, our kitchen, our hallway, our guest room, and even part of our deck…but I haven't shared our living room yet (at least not fully)! Well, I was waiting for the living room to be done before I shared, until I came to the realization that it will never be "done". There will always be things to change, things to add…and then once we get sick of it we'll do it all over again (hopefully, not anytime soon, because this sh*t is expensive). So, here we are!
We've had the basics in place for some time, and even after buying all of the furniture and throwing in a few accessories from our previous places (I've linked to all of our furniture below), it still feels like something is missing. It's got a touch of cozy, but there is definitely more to be had…and it's because there key things are not in the picture.
SHOP OUR LIVING ROOM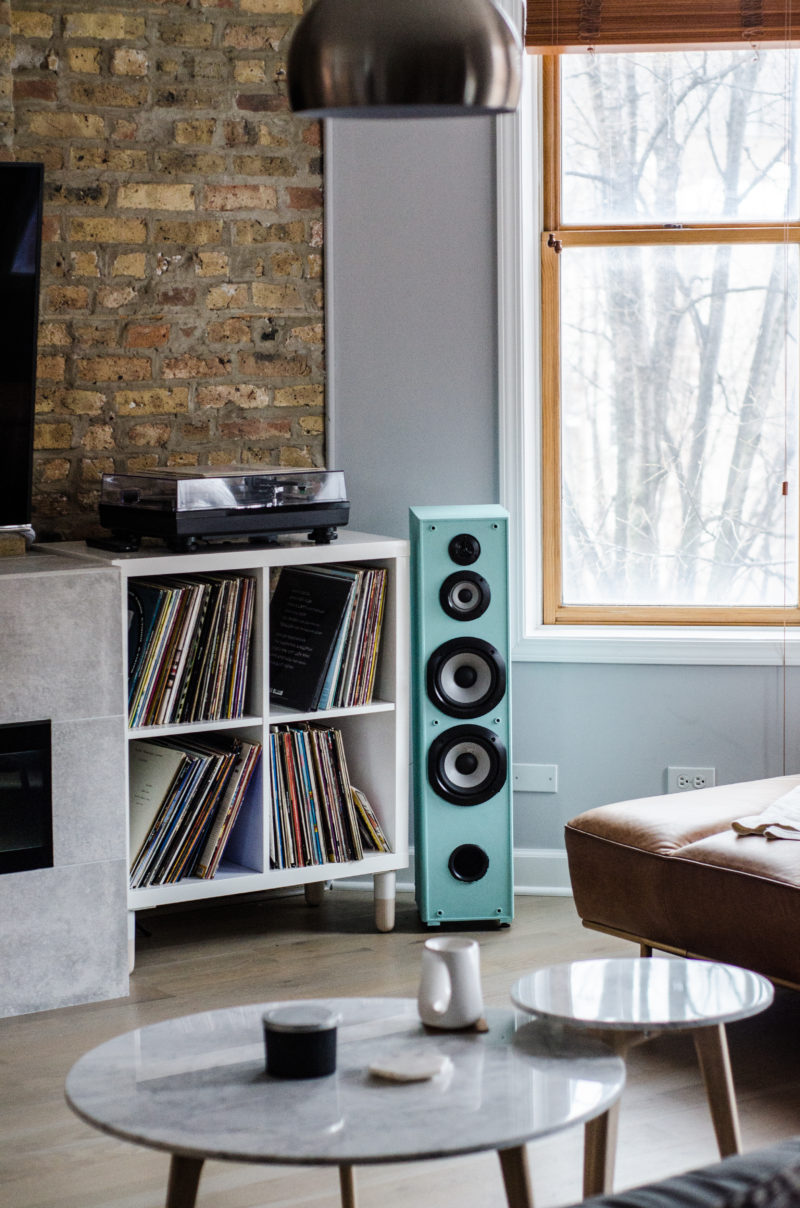 a rug.
We so desperately need a rug! They bring a room together, make it instantly warmer and it's just nice to have something soft under your feet. We always had rugs in my home growing up, but I will admit I did not become a fan of them until more recently. They just seemed like too much work – you have to shake them out, vacuum them, and finding the right rug is a whole job in and of itself! Leo is SUPER anti rugs (I think it's because he grew up with cats…so I get where he's coming from), but I've been slowing pushing it & I think I'm making progress. Fingers crossed he's not reading this. Anyway, we have a large space in the living room, so it would be tough to find a rug that went under all of our furniture. I'm hoping to find a vintage one that's about 8×12 and at least have part of the couch under the rug. Wish me luck!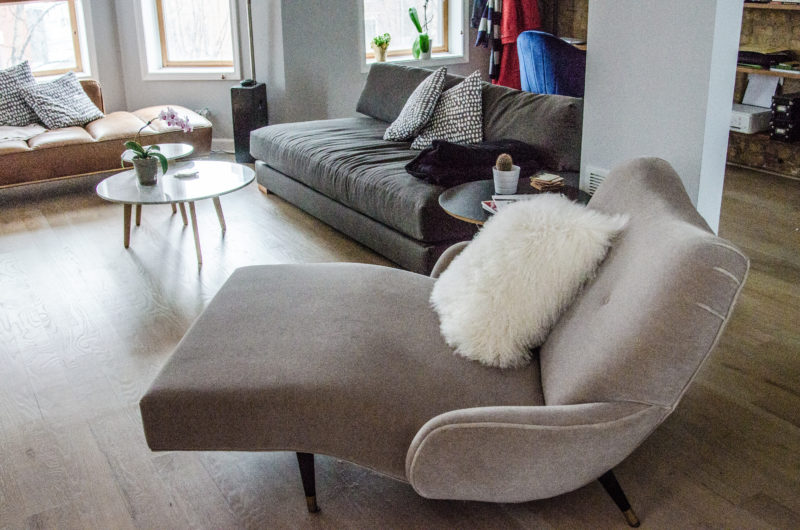 pillows.
We have a couple pillows from Leo's old place (and this fur one I recently bought), which are cute but we need MORE. We need more color and more comfort. I'm all about fluffy pillows! I'd be cool with five on each couch. The thing is, if we want to get patterned pillows that have a pop of color, we need to have a rug first. Dun dun dun. Welcome to my struggle people. Leo found these pillows from Citizenry that are great, but pricey, so we're hoping to find more affordable versions on Etsy (I've linked to a few below!).



a fluffy throw.
I've been dying for one of those chunky sweater-like throws (one like this, that's not $600). We have a couple blankets in the living room, but a chic throw that doubles as a blanket is what I'm looking for. Both decorative & functional. I particularly love more pastel tones (have you seen our painted speakers?!).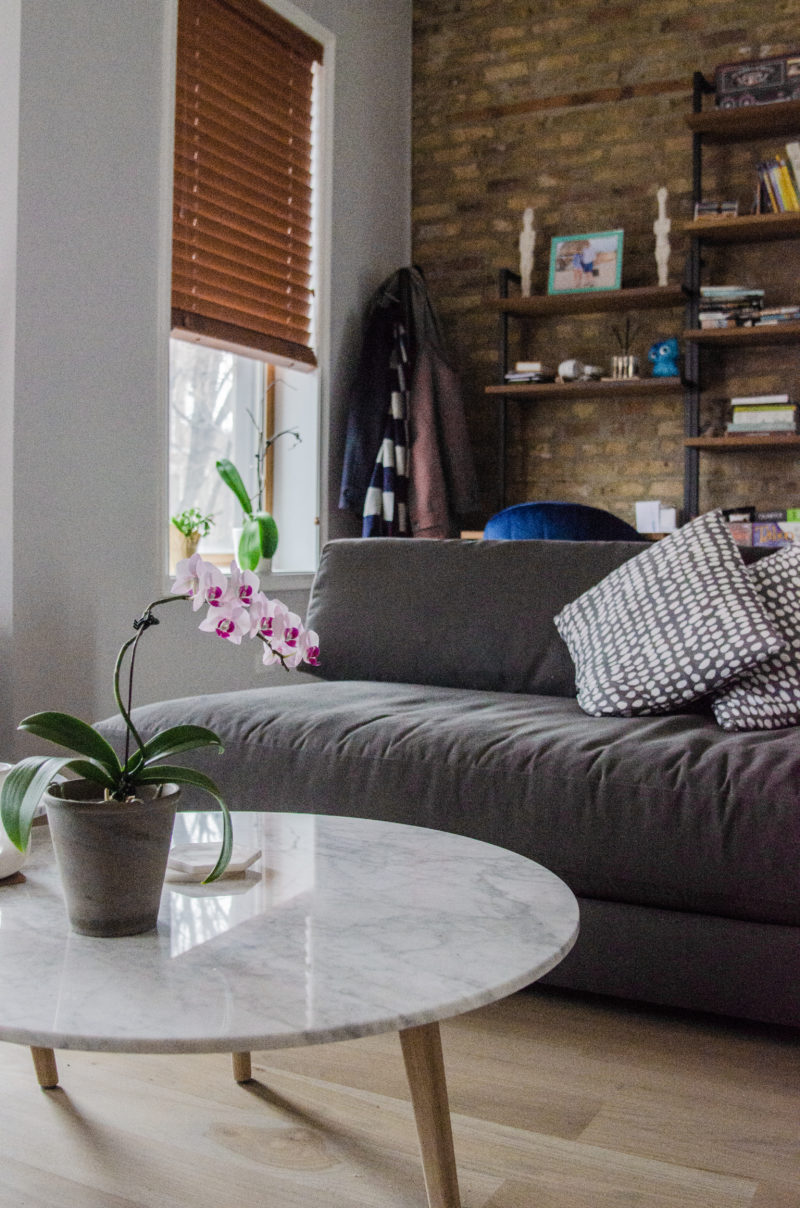 a plant…or plant(s).
The more plants, the better. I've finally managed to keep my orchid plants alive for more than 3 months (this one is almost a year old!), so I'm making progress on keeping plants alive! Very exciting. I feel like if I can handle an orchid, I can do it all. I really want to add a large plant (probably one of these) next to the leather couch by the window. Any room with a greenery feels more zen…and scientifically, they're good for you!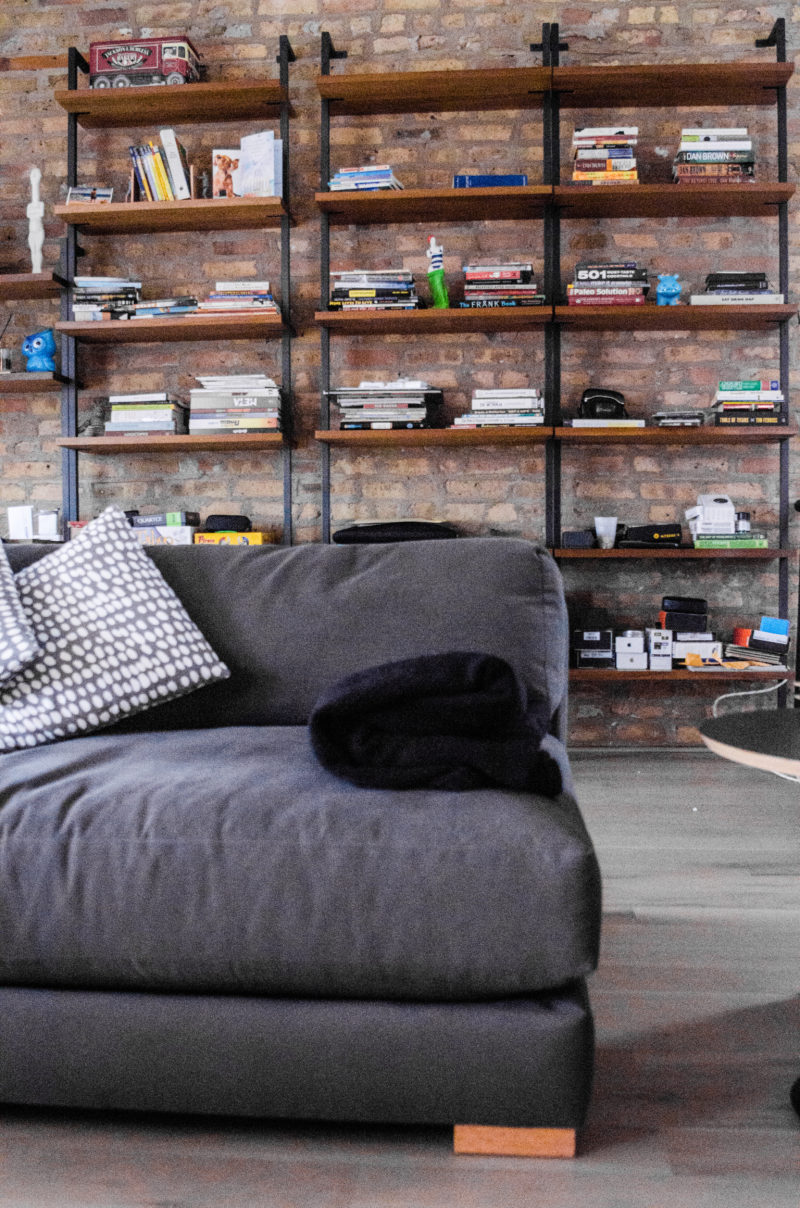 an ottoman pouf.
I never used to have an ottoman (I thought that's what a coffee table was for), but really, they're kind of life changing. There's always that urge to put your feet up when lounging, so a comfy ottoman is a necessity. I had a layover in Stockholm back from Greece last summer, and I discovered these very cool knot pillows at the airport. They inspired me to look for an ottoman with a similar style, so I've been on the hunt!