A few weeks back, I woke up in the middle of the night with an urge to scratch my neck. It was unbearably itchy! I initially thought I had developed a rash of some sort (I've got some weird allergies that kick in once in a while), but quickly realized that it's because my skin was CRAZY dry. How did this happen so suddenly?! I definitely had not been on my full winter skincare routine, mainly because the temps just dropped a couple of weeks ago and I thought I was in the clear. Well, that sh*t snuck up on me, and fast.
I've been on the mend – it's taking time for the dry patches to heal completely, but it's getting there. One of my winter skin tips is heaving up on hydrating beauty products. I've been using three products on repeat to help rejuvenate my current skin situation.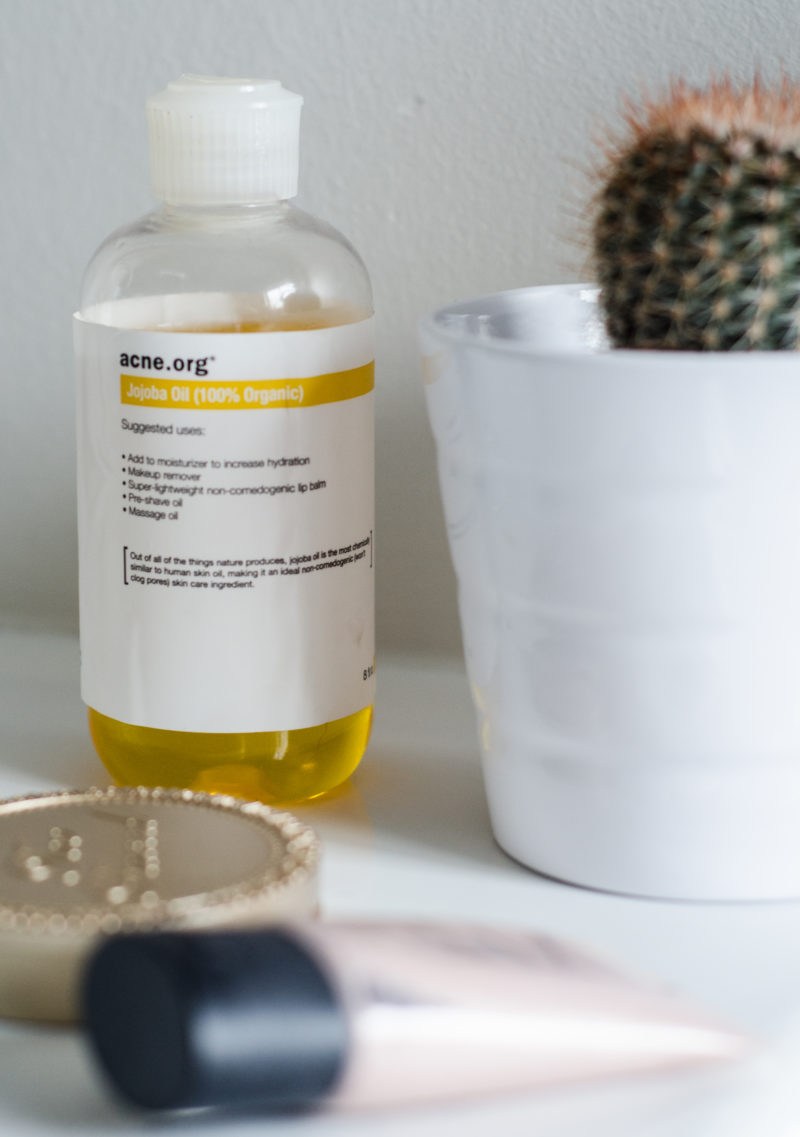 You've heard me rave about this stuff before – well, almost two years later I'm still using it on the regular. The last few weeks, I've been mixing more of it on after my daily moisturizer and piling it on my neck (it sounds weird, but it's the truth). I also apply it before bed on my face & neck so I wake up nice & hydrated.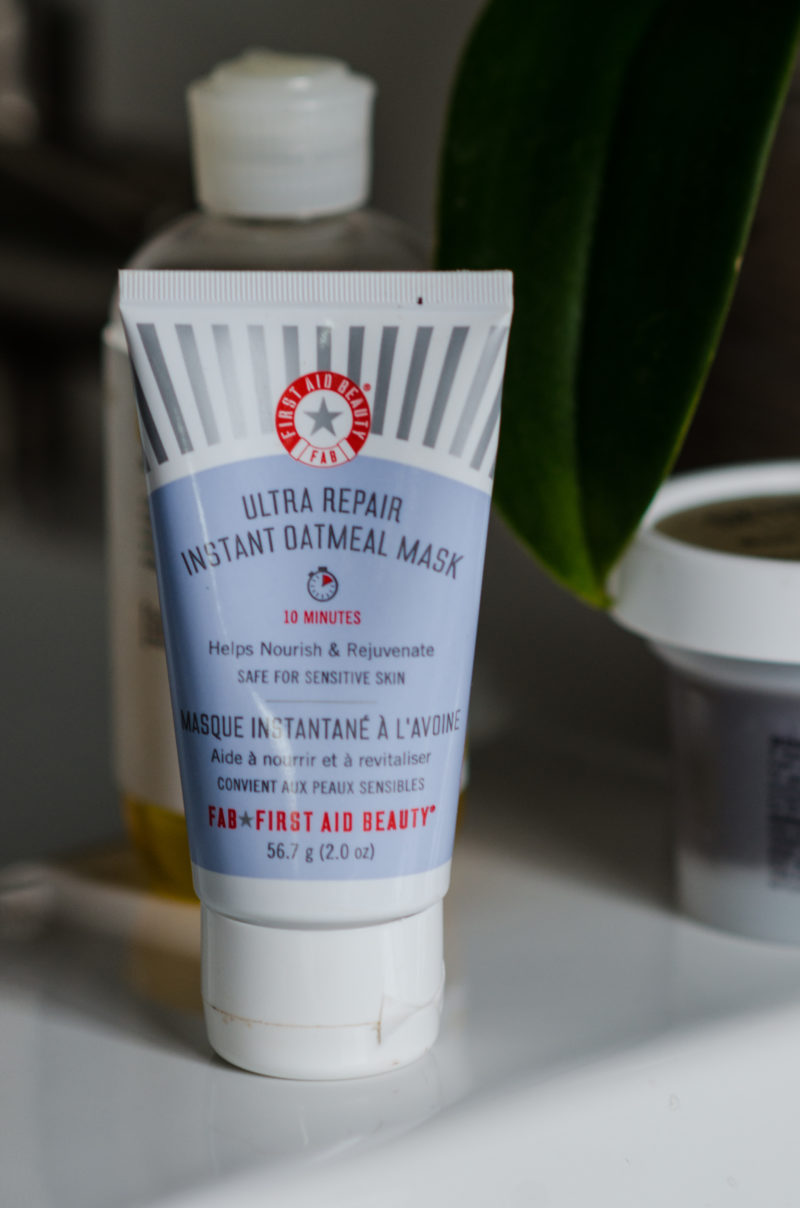 A few months back, I was on the hunt for a hydrating face mask. After scoping out my beauty reviews, per usual, I came across this oatmeal mask by First Aid Beauty and decided to give it a shot. I love how light it feels when applying (it smells so natural), and how soft my skin feels afterwards. It's gentle enough to use a few times per week – I've been using it about once a month, but I'm going to step it up to 2X a week to give my skin an extra boost in this cold weather.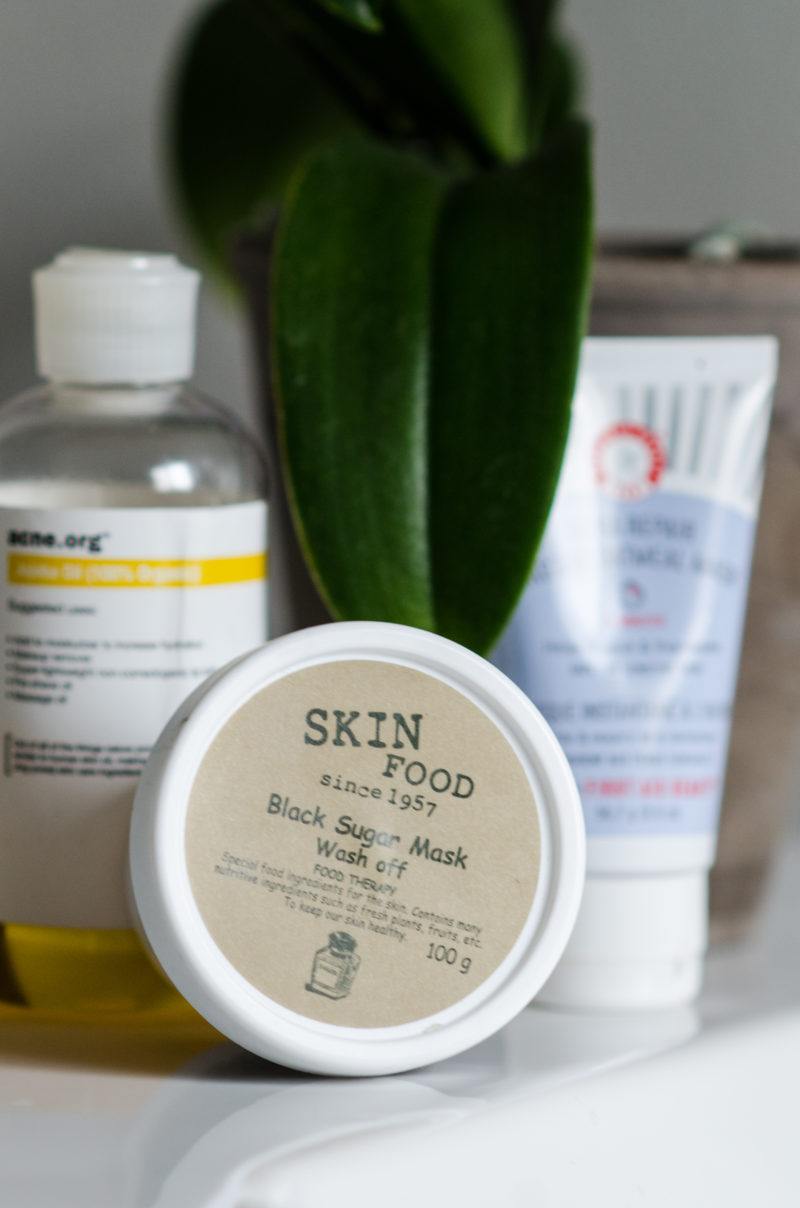 I discovered this mask when perusing through Soko Glam's site one day (PS – Soko Glam is a one-stop shop for all Korean beauty, def worth checking out!). It was one of their best sellers at the time (still is), and at $10 I figured I'd take the plunge and try it. Best $10 I've EVER spent. It's basically like putting candy on your face. The sugar exfoliates, and at the same time the shea butter hydrates. The end result is glowing, soft skin.