Coat: Vintage , similar here| Sneakers: Nike |Bag: Saint Laurent| Jeans: ASOS| Scarf: ASOS | Turtleneck Sweater: Express, similar here | Lipstick: Bite Beauty, Truffle
CONFESSION. I can't keep up with life lately. So overwhelmed! Holiday parties, birthday parties, house guests…it's all happening at once and I feel like there just isn't.enough.time. The one thing that helps me get through the craziness? The excitement of putting together holiday outfits. I'm usually not one to get all decked out, it's not my thing. However, there IS something about the holidays that gets me in the mood to get, you know, a little festive. I'm not talking going full blown sequins head to toe (although, that sounds kind of amazing too), but rather adding subtle festive details to an otherwise everyday look. Here are four easy ways to make any outfit a holiday outfit  –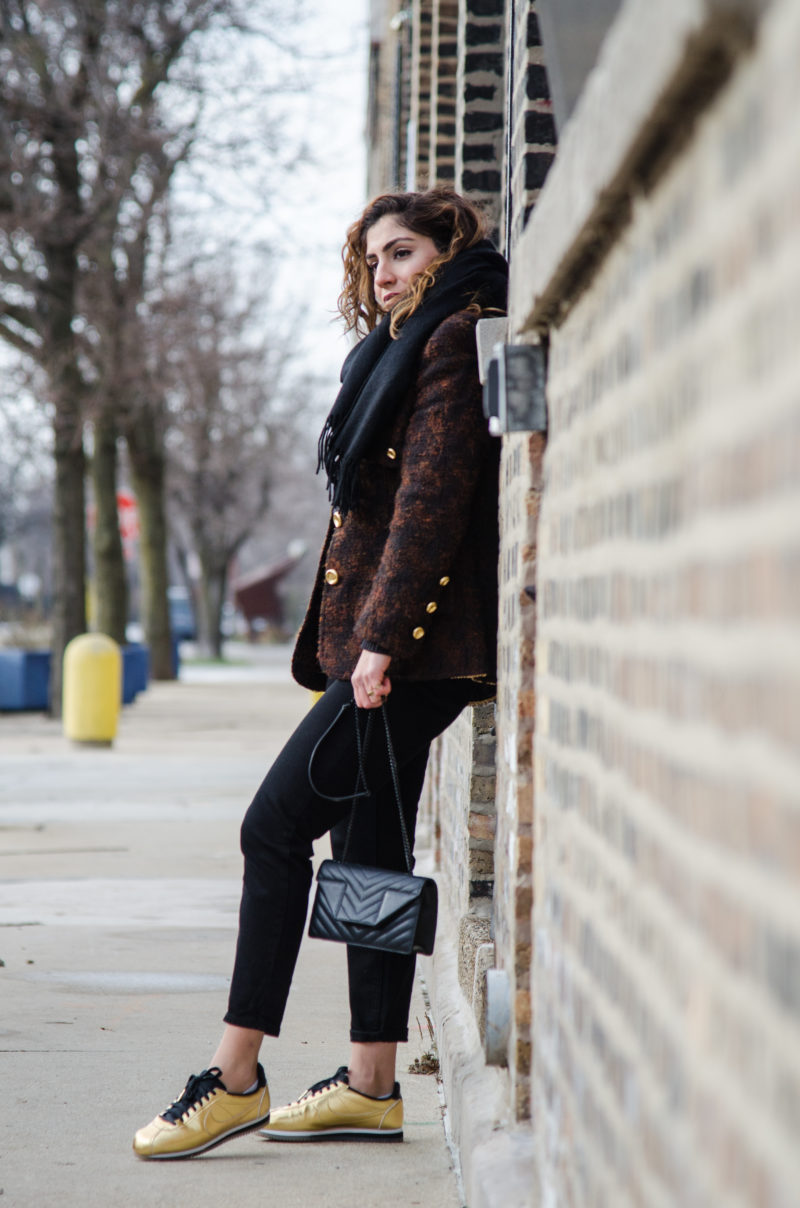 1. metallic shoes
Boots, sandals with socks, loafers, sneakers…really ANY metallic shoe will instantly make your look more festive. I snagged these Nike Cortez sneakers on sale on Black Friday & can't get enough.


2. a pop of gold
I picked up this jacket on my last vintage shopping trip, and was immediately drawn to the beautiful gold buttons. It's all about the details. The buttons make this jacket, and added a little something to my otherwise all black look. Adding a pop of gold is such a simple way to take your outfit up a notch.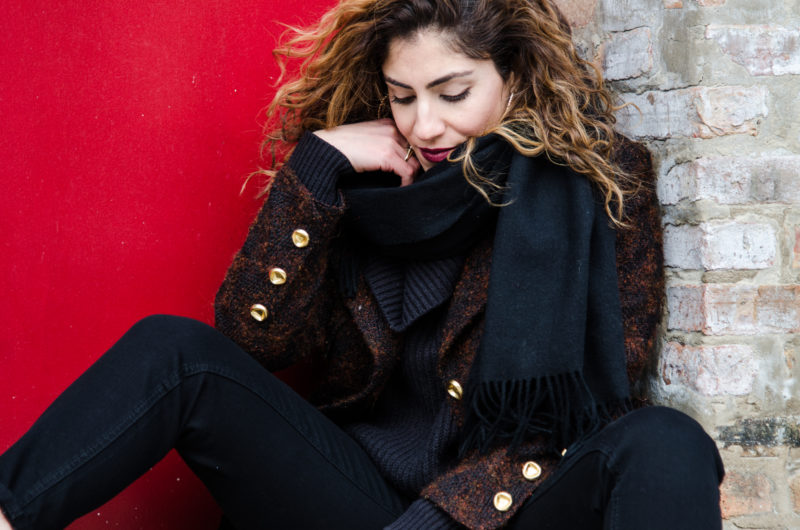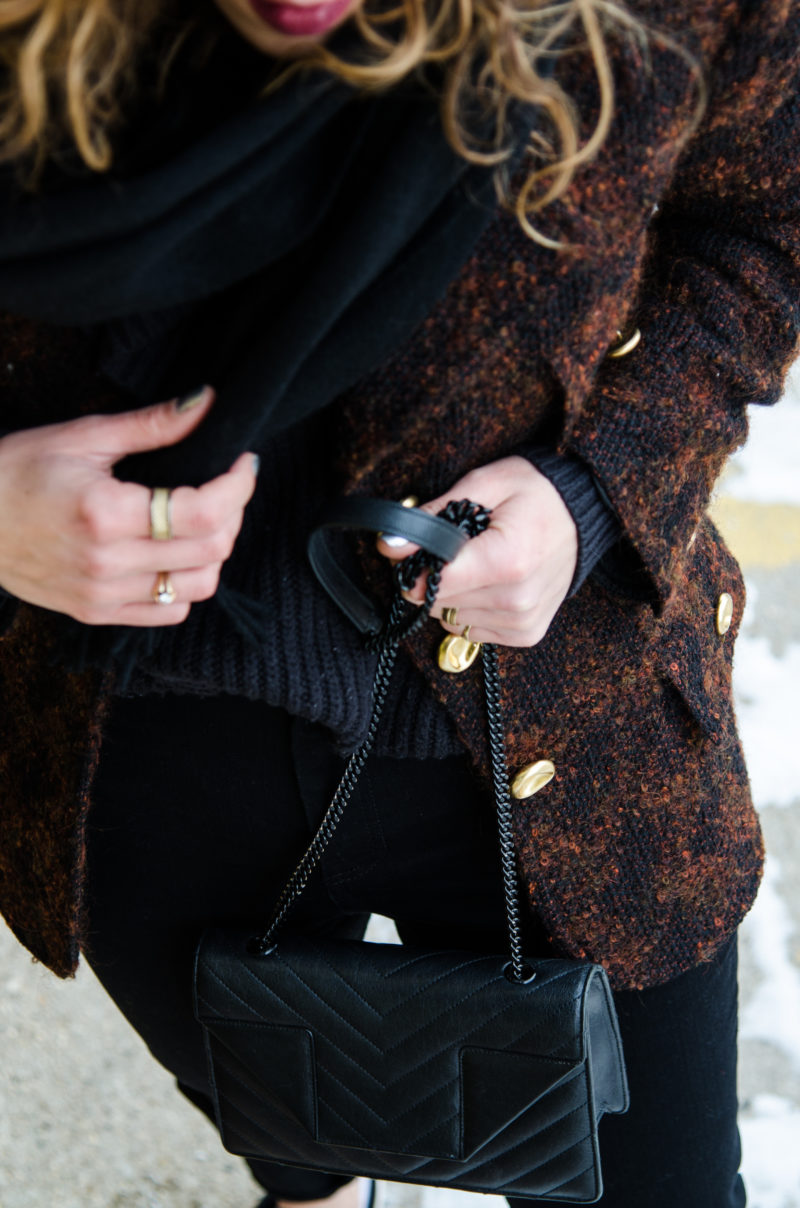 3. a bold lip
You know I love my lipsticks, especially in the winter when it's time to rock the bold lips. I can be wearing jeans and a tee, but once I put on the bold lip, I feel I've instantly elevated my look! The holidays are the perfect time to step out of your comfort zone and wear colors you normally wouldn't gravitate towards.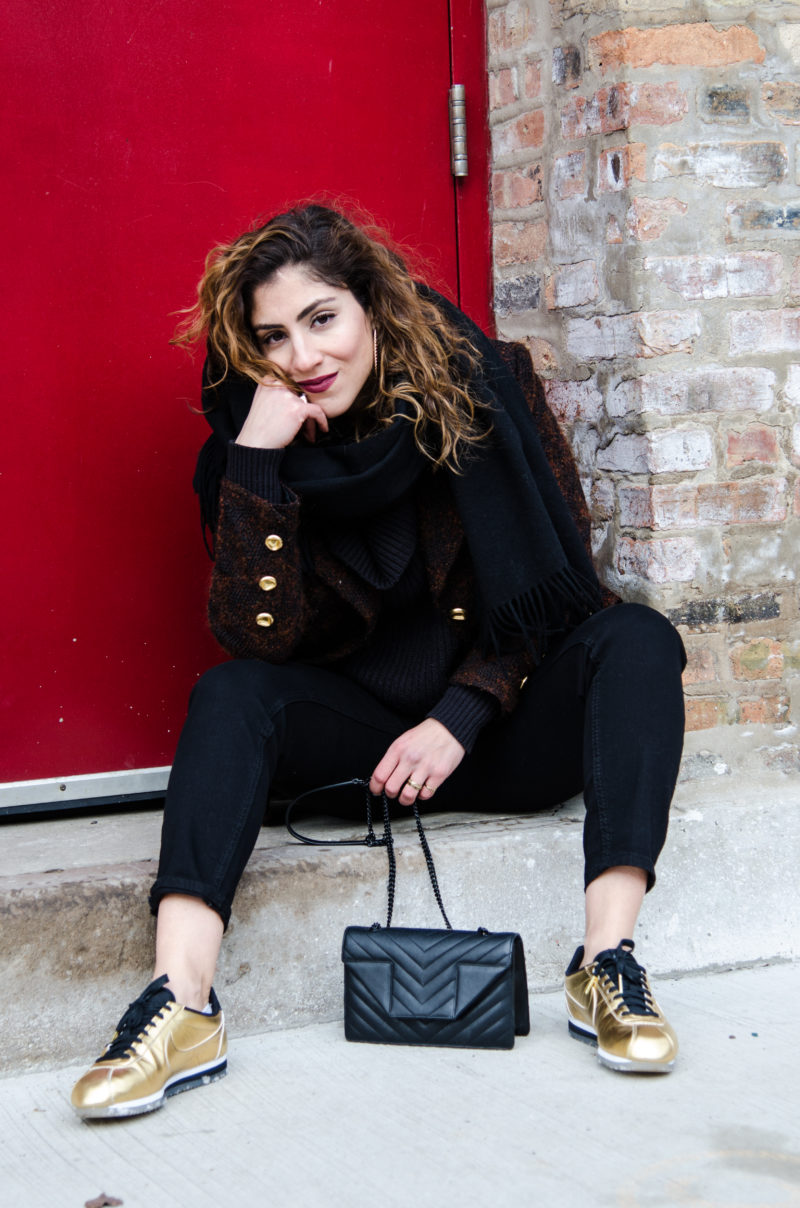 4. statement earrings
This one is a no-brainer, but can be so easy to forget! I get in the routine of wearing my everyday studs, and oftentimes don't change my earrings out of pure laziness. They can make a huge difference, especially when your look is simple otherwise.