As you know, I spent the last few days in San Francisco. It wasn't my first time visiting, but I feel like I experienced the city in a completely different light this time around. There is so much to explore here between the different neighborhoods, picturesque scenery, awesome food, and shopping. I did a TON of walking, pretty sure I walked 12 miles yesterday alone, so bring a comfy pair of shoes the next time you visit. Here are 5 things to do in San Francisco:
1. Hit up the food trucks at Off the Grid
Off the Grid is a food truck extravaganza that hops around from neighborhood to neighborhood each day of the week. You can experience a variety of different food trucks in one place, along with some local musicians, all while sitting inside a warm, cozy fireside cabana. I went to the Thursday event, "Twilight at the Presidio", which took place at the Presidio's main parade ground. The view was gorgeous, and it was a perfect place to spend the evening with friends. Make sure to try the Kimchi balls from Kokio Republic and the pizza from Pagan Fire Pizza while you're there! They do sell alcoholic beverages, but it's also BYOB if you want to bring along your favorite beer.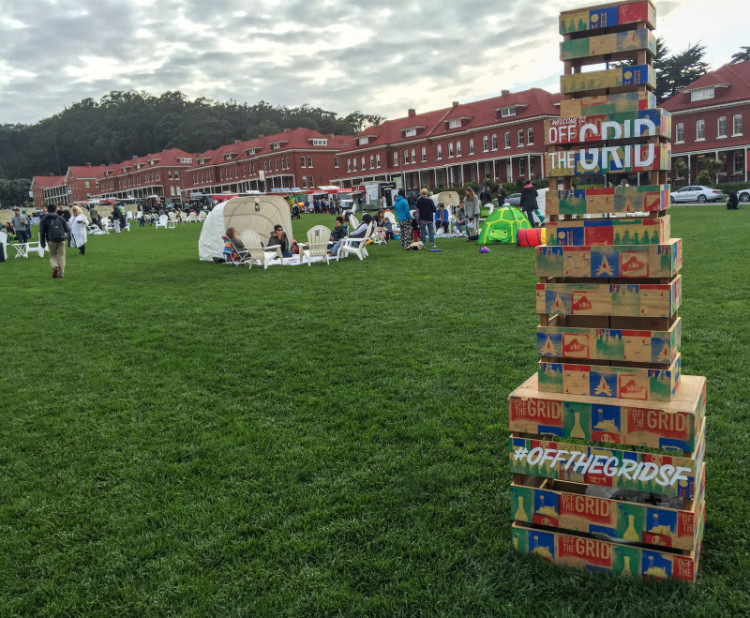 2. Grab a cocktail in North Beach
North beach is a must see neighborhood in San Francisco. It's actually my favorite – cutesy but lively and has an interesting vibe. It's a great place to grab a drink before dinner. Check out 15 Romolo for an awesome cocktail and good crowd – the highlights were the Frida Kahlo (you know I love my mezcal) and the Chili Chili Bang Bang. Make reservations at Park Tavern for dinner afterwards – you won't regret it! If you want to check out North Beach during the day, take a stroll by Washington Square park and grab brunch at Mama's, a San Francisco staple.
3. Saturday brunch at the Ferry Building Farmer's Market
I am a sucker for farmer's markets, and this has to be one of the best I've been to. From fresh produce to truffles to honey sticks – you'll find a variety of amazing stuff here. Grab a coffee at Blue Bottle and a grilled cheese at The Farmer's Wife. I haven't had a grilled cheese in years and this one hit the spot – it was worth every single calorie.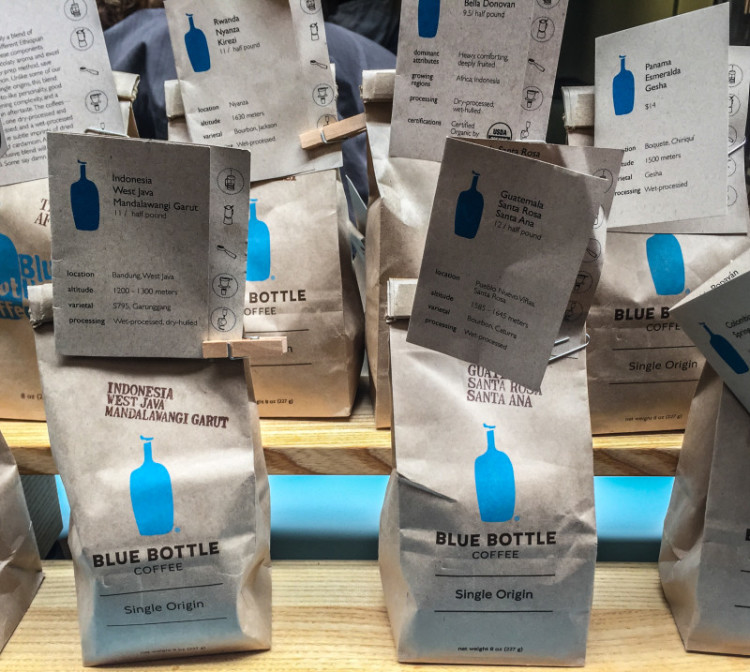 4. Chinese food at the Little Szechuan
Asian food is a must have in San Francisco, and the Little Szechuan does not disappoint. On the cusp of North Beach & Chinatown, this corner spot has some amazing Chinese with fresh, high quality ingredients. Order the Pork Dumplings, Chicken with Spicy Chef Sauce, and Braised String Beans.
5. Walk the Golden Gate Bridge
Yes, this is VERY touristy of me, but walking the bridge was the highlight of my trip. I started the walk from the Marina, and walked along the coast all the way up to the bridge. It's a perfect thing to do on a clear, sunny day. The view of the city from the bridge is breathtaking, and you may even be lucky enough to catch a few seals swimming below the bridge. Another option is to rent a bike at Fisherman's Wharf (you can rent HERE or HERE), and ride along the coast and across the bridge to Saulsalito. If you're not up for biking on the way back, you can take a ferry to the city.