I find myself spending more and more time in Logan Square. What used to seem so far away is now only just a few stops away on the Blue Line. This happens to be the "in" neighborhood at the moment in terms of where the coolest new bars and restaurants are popping up, and of course I follow the food wherever it goes (shocker). I will say that the dining & bar scene in Logan is unique to the rest of the city – the owners are taking more risks and don't succumb to what's currently mainstream. It's also unbelievably pretty. The charm of the beautiful, historical houses on Logan Blvd and all of the greenery is truly hard to come by in Chicago. Clearly, I'm a big fan. Anyway, I can go on and on…so let's get down to business. Here is my latest Chicago neighborhood guide – my top spots to eat, drink, shop & explore in Logan Square (I'll keep adding to it as I discover new places!).
Eat
Lula Cafe is one of my favorite spots for brunch. Their Bloody Mary's are amazing (just the perfect amount of spice), and I legit crave their brunch bowls. It's also great for lunch/dinner.
Johnny's Grill appears to be just your typical neighborhood diner, but don't be fooled. We're not talking average food here (which is usually the norm for a diner situation). Their menu has a twist (Red Lentil Dal, Tofu Bahn Mi), and it's mouth watering. I was blown away with their avocado toast. They also have the basics – burgers, salads, sandwiches.
Dos Urban Cantina is awesome for upscale Mexican food – if you read my recent Pumpkinseed dip post, you already heard me raving about this place…
Chicago Diner is up there for best vegetarian. Their wings (meatless – of course) are insanely delish and the variety they have will blow your mind – did you know vegetarian gyro existed?!
Wasabi is a solid option for Ramen. It's not my absolute favorite, but definitely the best in the neighborhood. The scene is really fun & energetic – great for a date night or girl's night out.
L' Patron (no no, I'm not talking about the tequila) is your go-to if you're looking for a quick taco…or five. You can't go wrong here, all the tacos are to die for. It's a fast food type of place, so don't go in there expecting something fancy. You can absolutely expect some bomb tacos, however.
Gaslight Coffee Roasters is one of those local, corner coffee shops…and basically a hipster mecca. We do know that hipsters know their coffee, though, so all good signs. Service is great, and their baked goods are worth a try as well.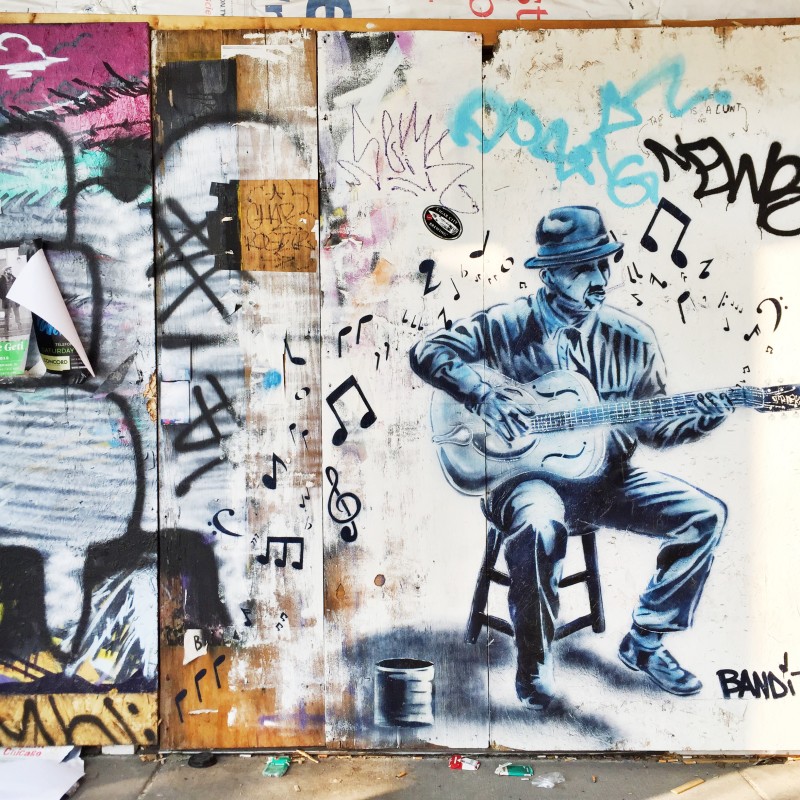 Drink
We went to Scofflaw a month ago, and I loved everything about it. The service, drinks (they were all spectacular, and I'm not even a Gin drinker), vibe…everything. It may even be my favorite bar at the moment.
A mezcal-focused cocktail bar? Am I dreaming? Nope – it exists at Mezcaleria Las Flores. Even if you're not into mezcal, these guys will convince you try it (and you will enjoy it – promise!). You can also order bites from Johnny's Grill next door…the perfect combo.
The Radler, a German Beer Hall, is great for day drinking on the weekends. They have a massive patio and it's always packed. Get a pretzel while you're there…
I haven't been to the The Whistler for a few months now, but I still remember really enjoying it. It's an uber cool vibe, with live music & DJ sets along with solid cocktails. They also do film screenings, and their film choices are sometimes extremely strange…but always entertaining.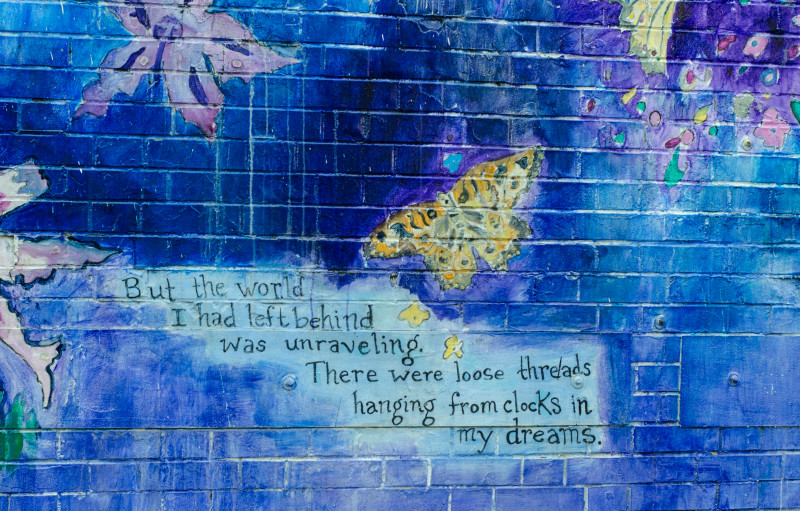 Shop
Felt Chicago is a relatively newer, upscale boutique in the area. They carry some big name designers (i.e. IRO, Equipment), but they also have a nice selection of smaller brands that are up & coming. They only bring in a few sizes in each item, which makes it feel more hand selected & exclusive. Definitely worth stopping by!
You'll find a variety of unique clothing, prints, and just awesome things all around at Tusk. They also have pieces that are made locally which can be hard to come by in Chicago.
If you're looking for a local florist, Fleur is the place to go. You won't find your typical arrangements here – they truly take a different approach when it comes to flowers.
Wolfbait is a super cute knick knack-y store in the heart of Logan. They have a ton of hand-crafted items from local designers & artists. My favorite are these coasters featuring the most famous/historical Chicago landmarks.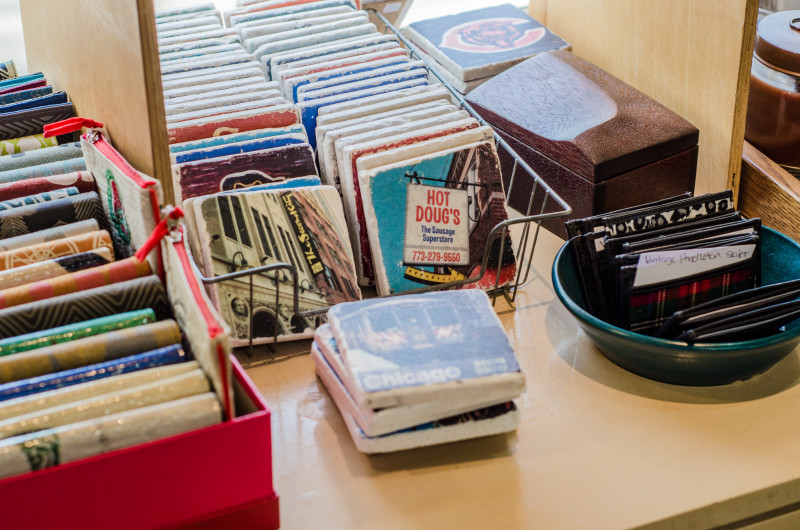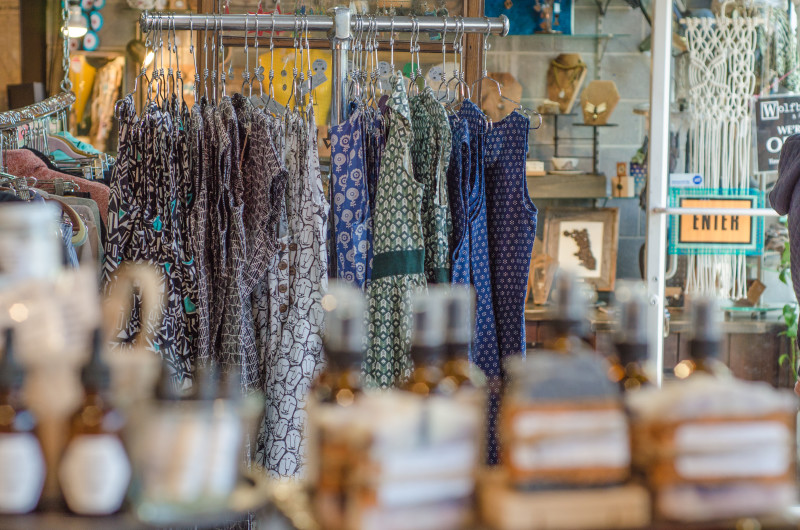 Explore
Logan Square Farmer's Market occurs every Sunday from May to October.
Logan Square Arts Festival is held every summer – think music, tasty food, lots of people and an art gallery! This summer it's happening 6/24-6/26. Mark your cals.
Catch a flick at Logan Square Theatre – it's 100 years old! Did I mention their tickets are also WAY cheaper than the normal movie theatre? Or that they have a bar & lounge open late-night? Are you there yet?
Walk down Kedzie Boulevard and take in the gorgeous historical homes.
Read a book or take a walk through Palmer's Square – it's that wide green space between Humboldt Boulevard and Kedzie Boulevard (also part of Logan Square Boulevard National Historic District).