Sweater: H&M, similar here | Denim: Vintage, similar here | White Button Down: Zara, similar here | Puffer Coat: Andrew Marc, similar here| Silver Boots: IRO| Watch: Larsson & Jennings | Bag: Danse Lente | Earrings: Mignonne Gavigan
It's that time of year when I'm wearing sweaters on a daily basis, and quite frankly, I'm getting bored with my outfits. I mean, sweater & jeans on a daily basis does get stale after a while. At the same time, it's too damn cold to wear anything else! So, what's the solution?!
Well, I've been experimenting with different ways to elevate my chunky knits…and I'm ready to share how to style an oversized sweater in a whole new way. Let's get out of our comfort zones! Hopefully, these tips will help you rock your sweaters in a whole new way (unless you're ahead of the game, in which case, please share your tips!). PS – There's a VIDEO below where you can see this look in action 🙂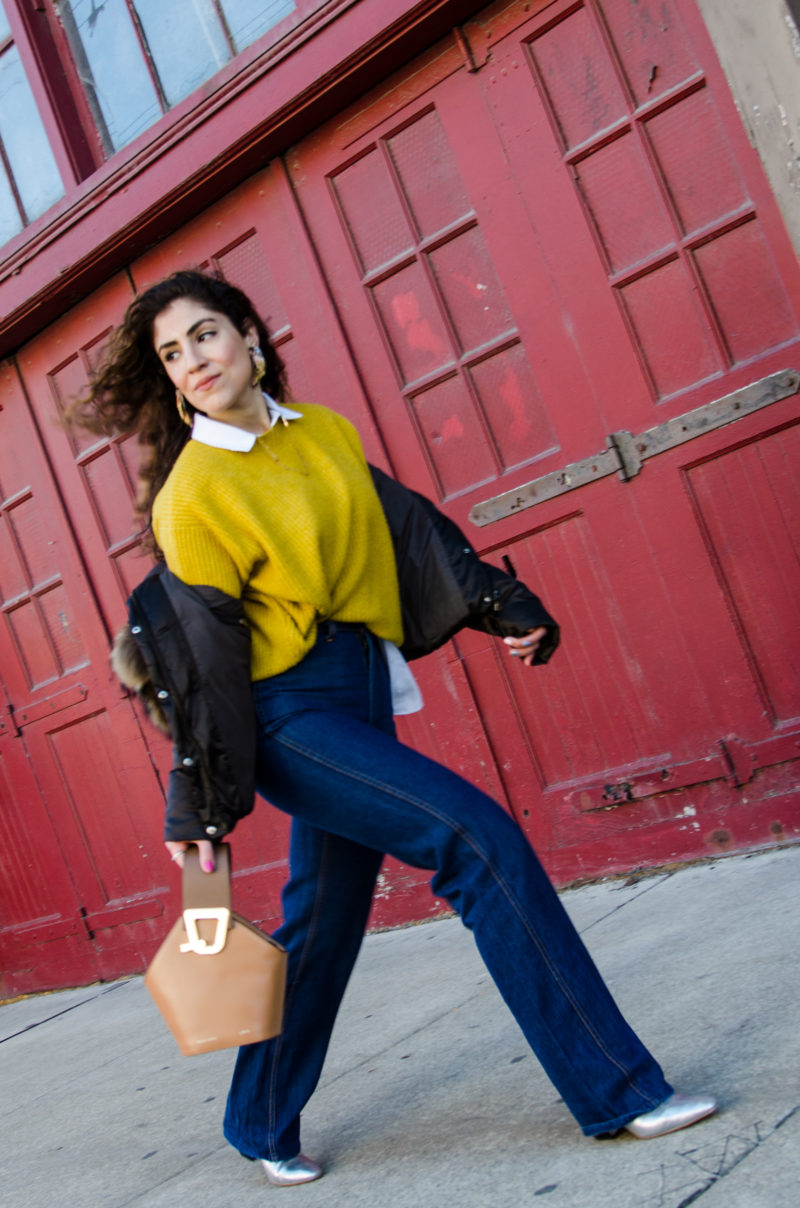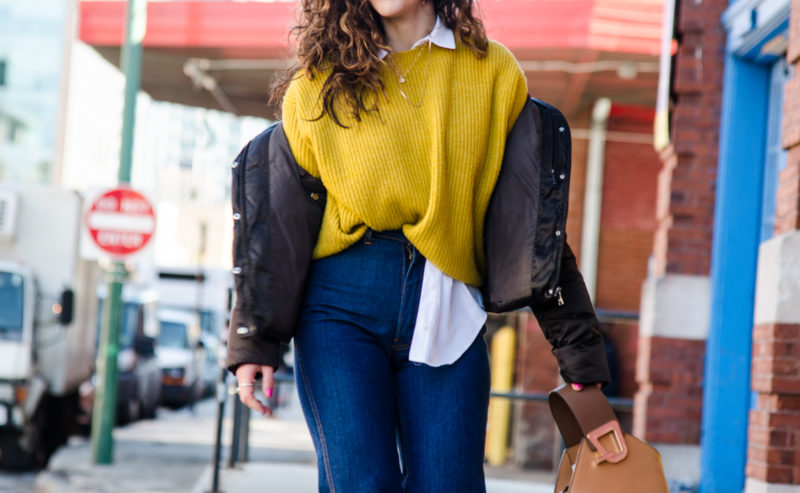 layer with a puffer coat.
Puffer coats are all the rage lately – funny thing is, I've had this one since HIGH SCHOOL. I'm not trying to age myself or anything, but that was a long time ago (& basically the last time puffer coats were in). Anyway, it's safe to say that I'm happy I saved this bad boy. It's a pretty chocolate brown – which is a color I'm starting to re-introduce into my wardrobe – and incredibly warm. I love the fur hood & the satin, it makes it slightly dressier than your typical puffer coat.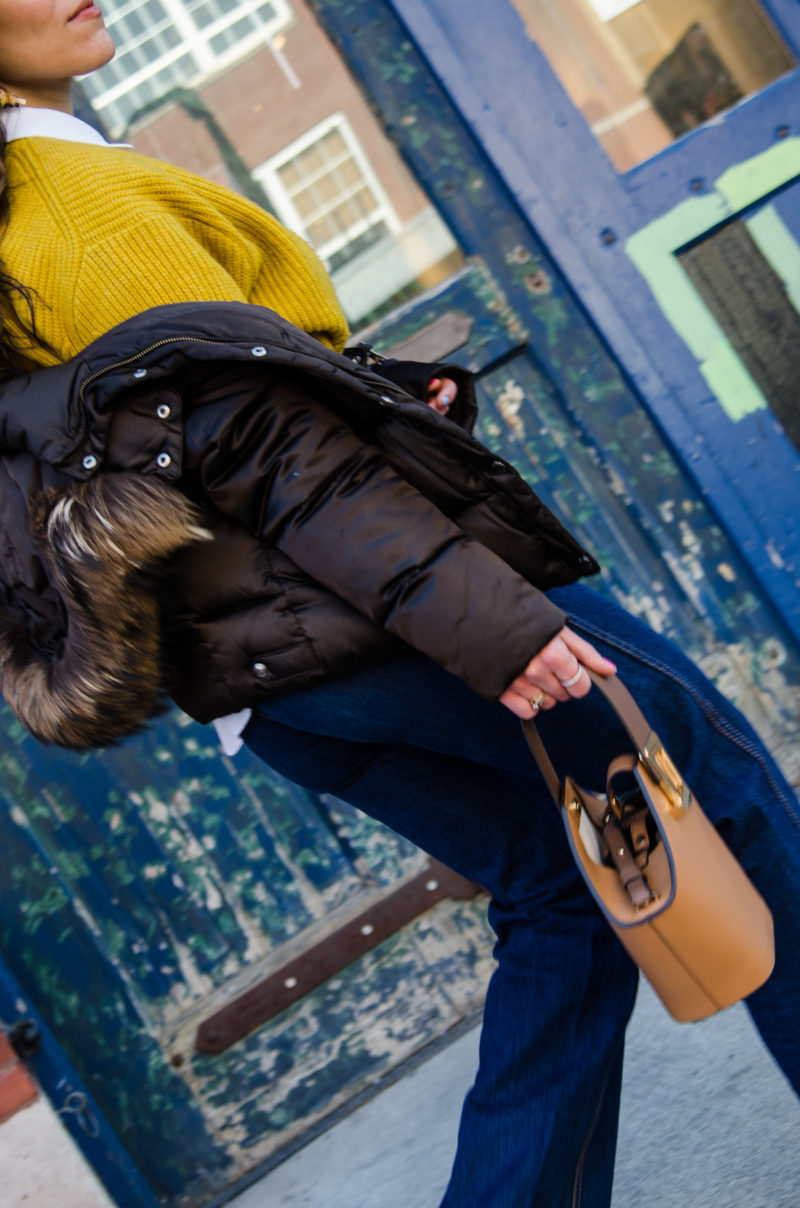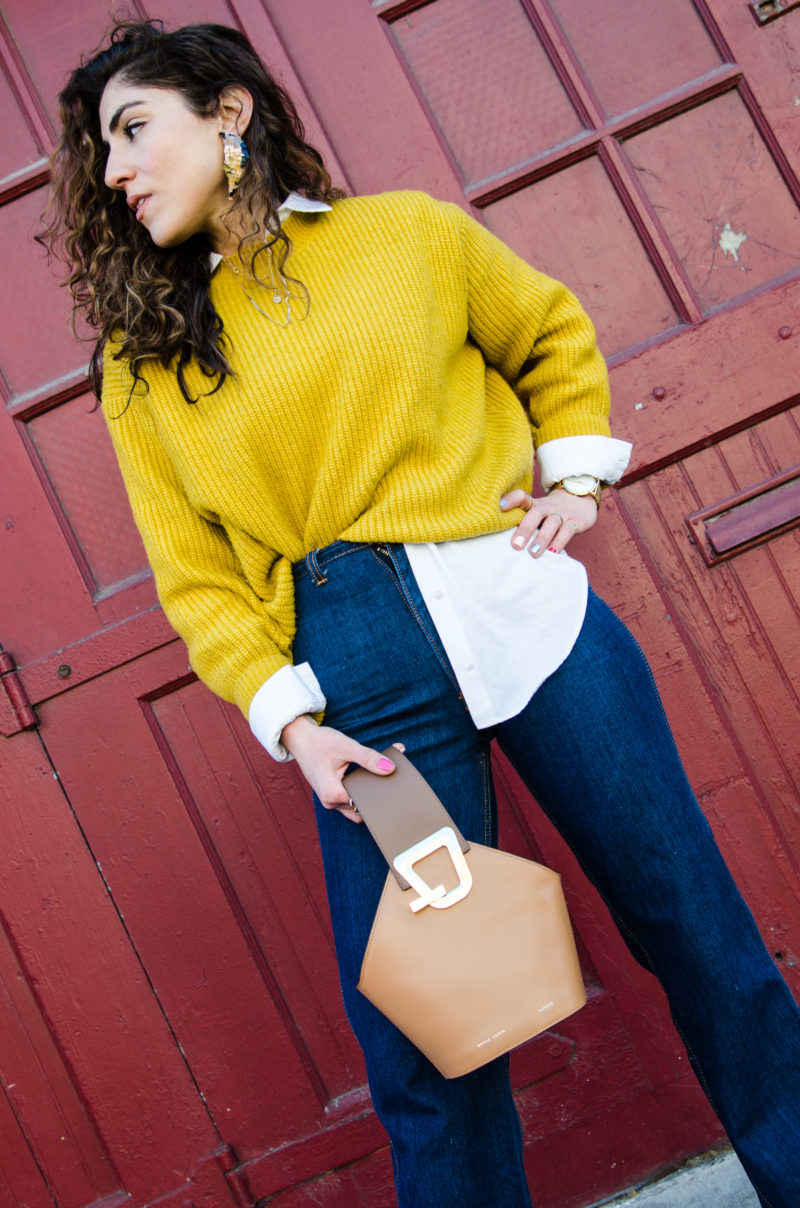 wear over a white button down.
You've seen me rock this look before. I love having the white button down slightly peek out from underneath as I tuck my sweater in on one side. It looks effortless & chic – and it takes literally 5 seconds. You can play around with this and have a printed button down, or a striped one, to add another dimension to the look. I also recommend going with an oversized button down, to ensure it shows underneath.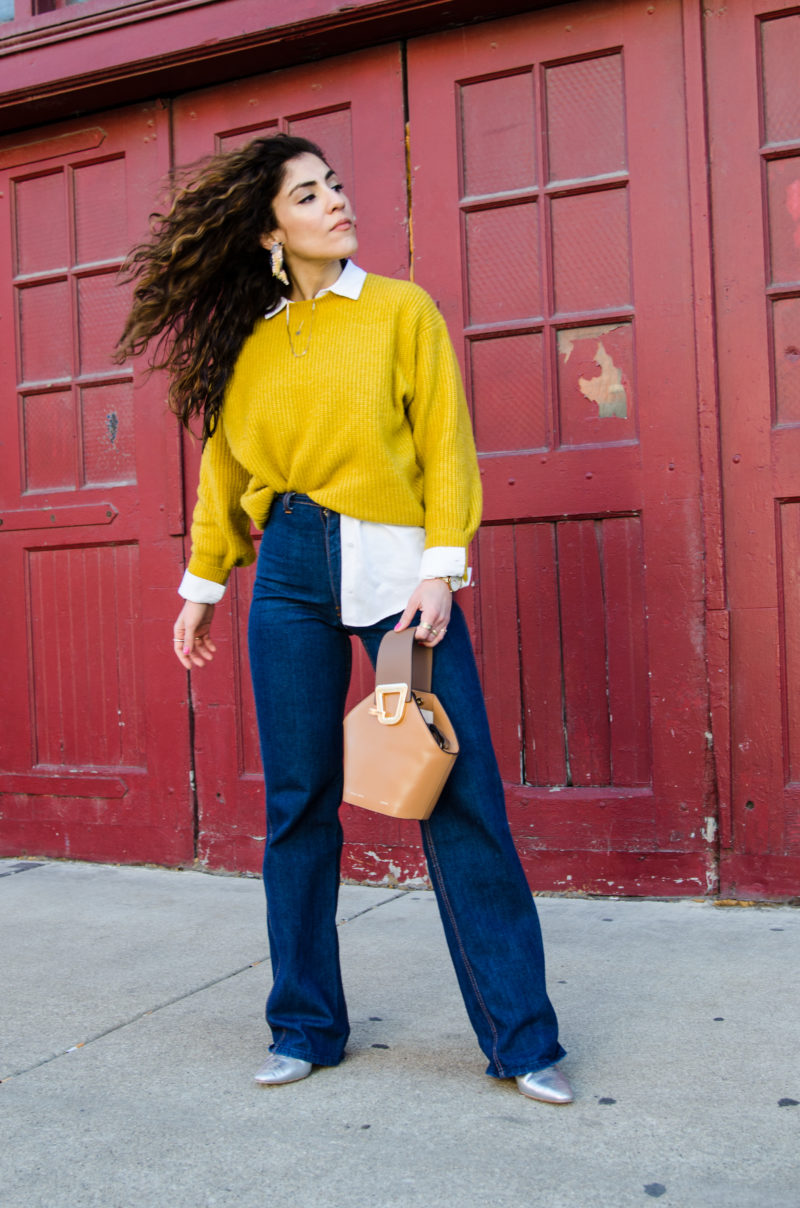 add a statement earring.
Let's be honest, statement earrings can make any outfit more interesting INSTANTLY. You know I've been rocking these Mignonne Gavigan earrings on repeat – these bird earrings are just too freaking adorable. They have feathers!!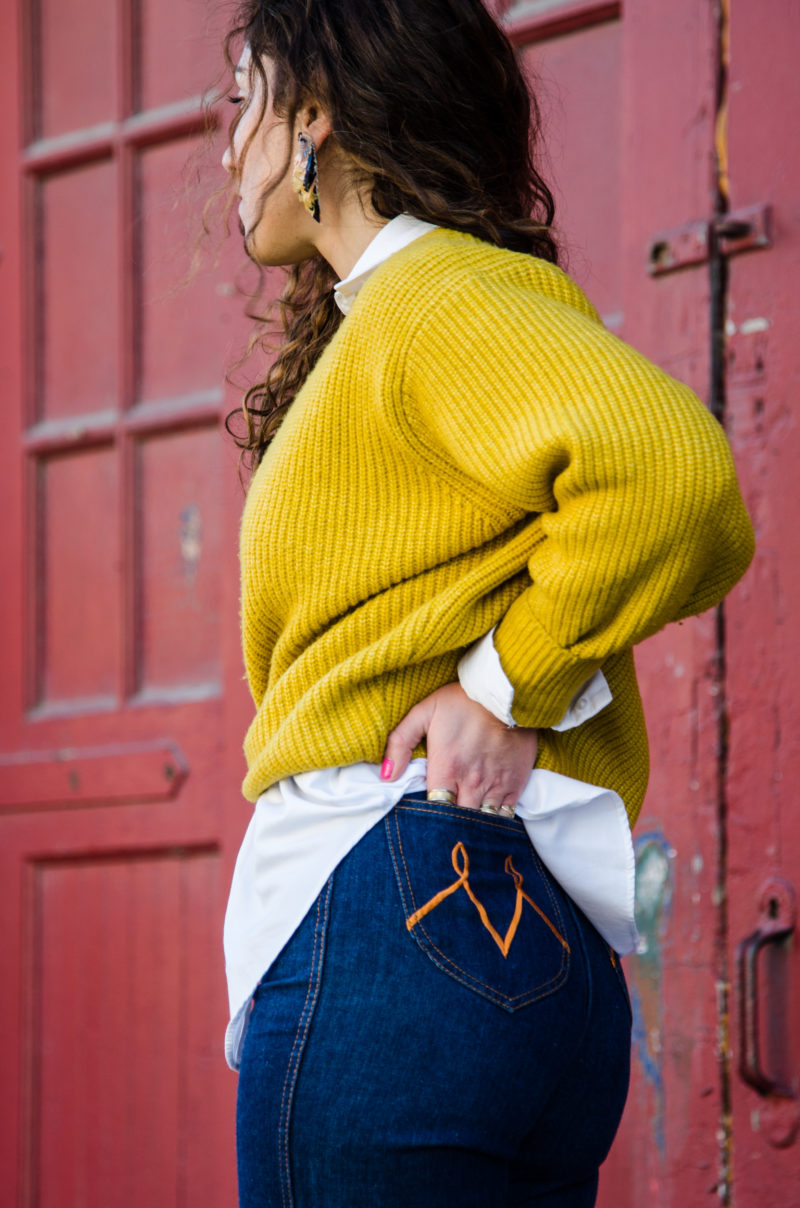 pair with your favorite denim.
And of course, the denim. Try to break way from the standard skinny jean and try a new cut. These straight leg jeans have been sitting in my closet for about a year now, and I still haven't worn them enough. My goal is to bust these out more often – their fit is flattering and the retro stitching on the pockets is on point. Experiment with a new cut of denim, believe me, you'll feel like a brand new person.