Patent Cropped Jacket: Vintage Miu Miu, similar here| Wide Leg Culottes: COS, similar here | Turtleneck: Everlane | Clutch: Gift from India, similar here | Slouchy Boots: SUPER old, similar here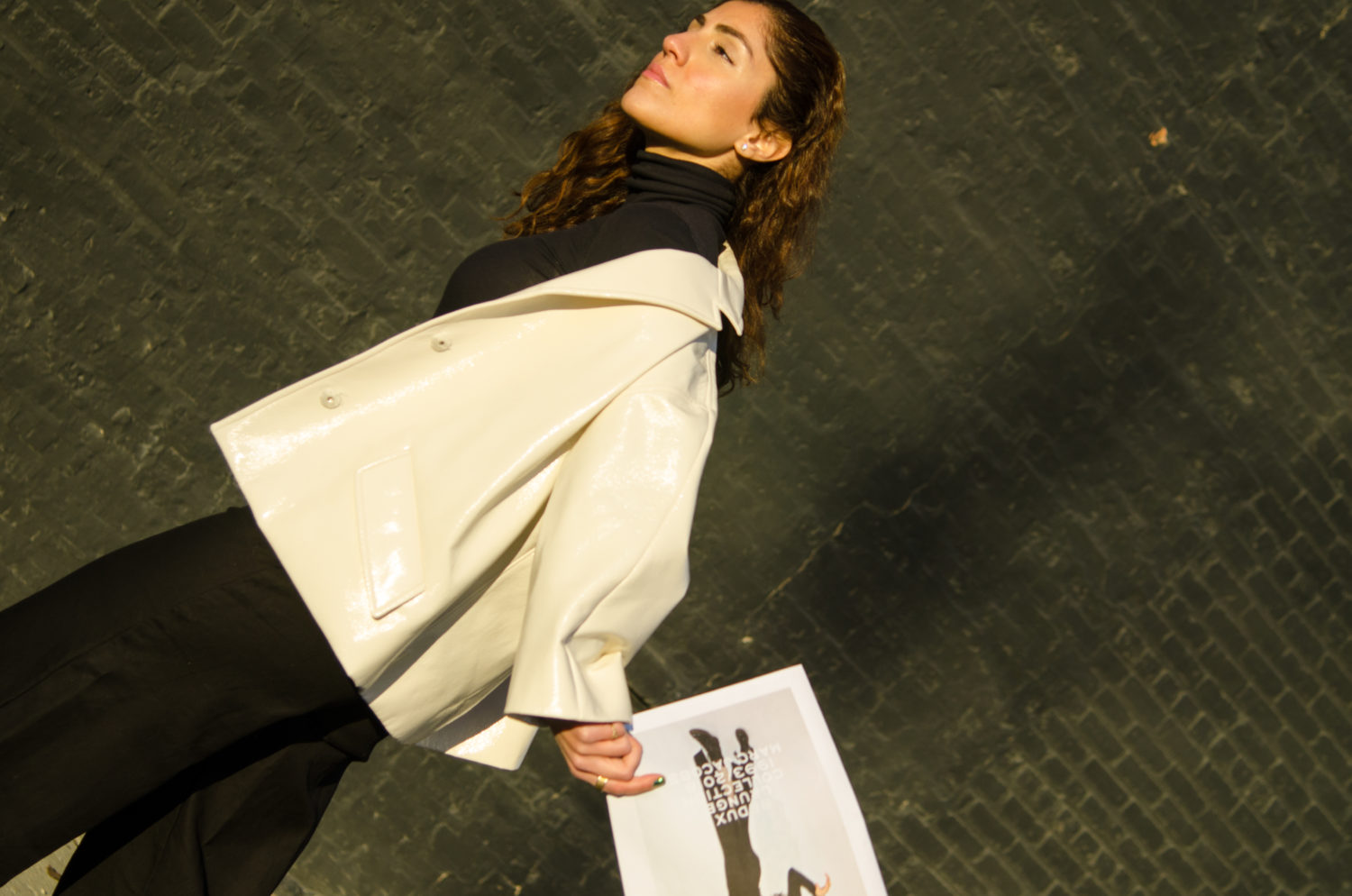 Now, finding a good thrift / vintage piece is half the battle! If that's where you're stuck, I just put together a video recapping all of my thrifting tips :). The other half of the battle is how the F do I pull this together in an outfit without looking straight out of Flash Dance (although, in my book, that is not a bad thing).
Using this outfit as an example (there are two vintage pieces in this look – can you spot them?!), I thought it would be helpful to walk through my process on how I integrate vintage into my looks while still looking on-trend & current. Maybe I'm making some grand assumptions here about looking current, if so, clearly I've missed the memo and have zero self awareness hah!
quality & condition DO MATTER!
The first & most important step is the actual purchasing of said vintage items. Be particular about what you add to your closet – a raggedy item with holes or loose stitching won't fool anyone! I've walked away from beautiful vintage designer pieces because they were snagged or flawed in some way. As much as I wanted to jump on the deal, I knew that their age would show and it wouldn't give me the clean & crisp look I was going for. It's okay to be picky! Only bring home pieces that are in like new condition, you'll thank me later when you don't have a bunch of jenky items hanging in the back of your closet.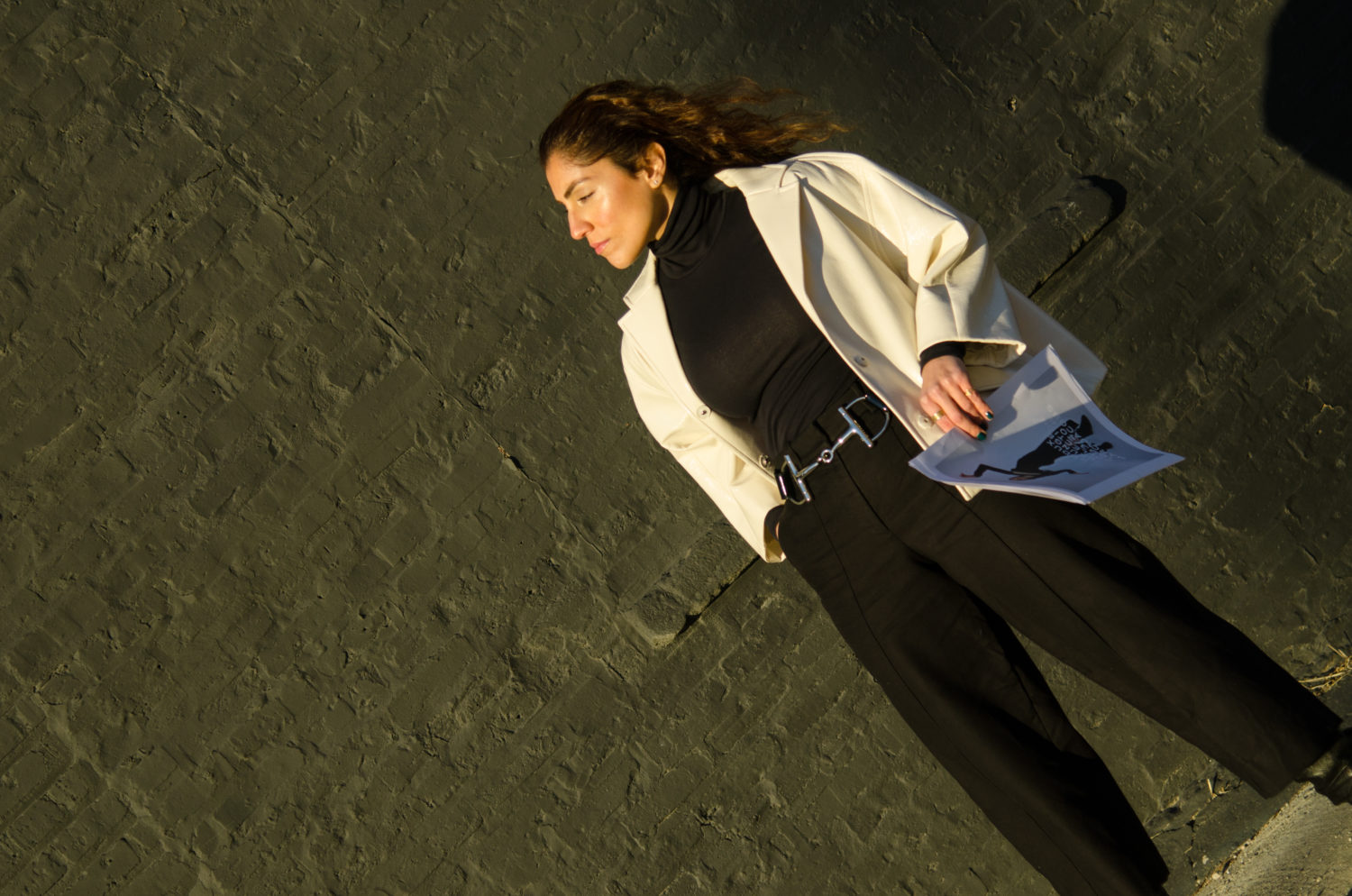 limit the number of vintage pieces per look.
Don't go TOO overboard on the vintage pieces, I think it's best to mix in one to two items max per look. Otherwise, as mentioned earlier, you'll look straight out of whatever era you're rocking at the moment. In this look, the white patent jacket is vintage, along with the Gucci belt (amazing 90s find from Florence!). I mixed it with my current go-to Everlane turtleneck (more ways to style that here) and a pair of pants I got from Cos a few years back. A good balance of vintage & new gives the allure of just having really cool unique pieces vs. looking dated.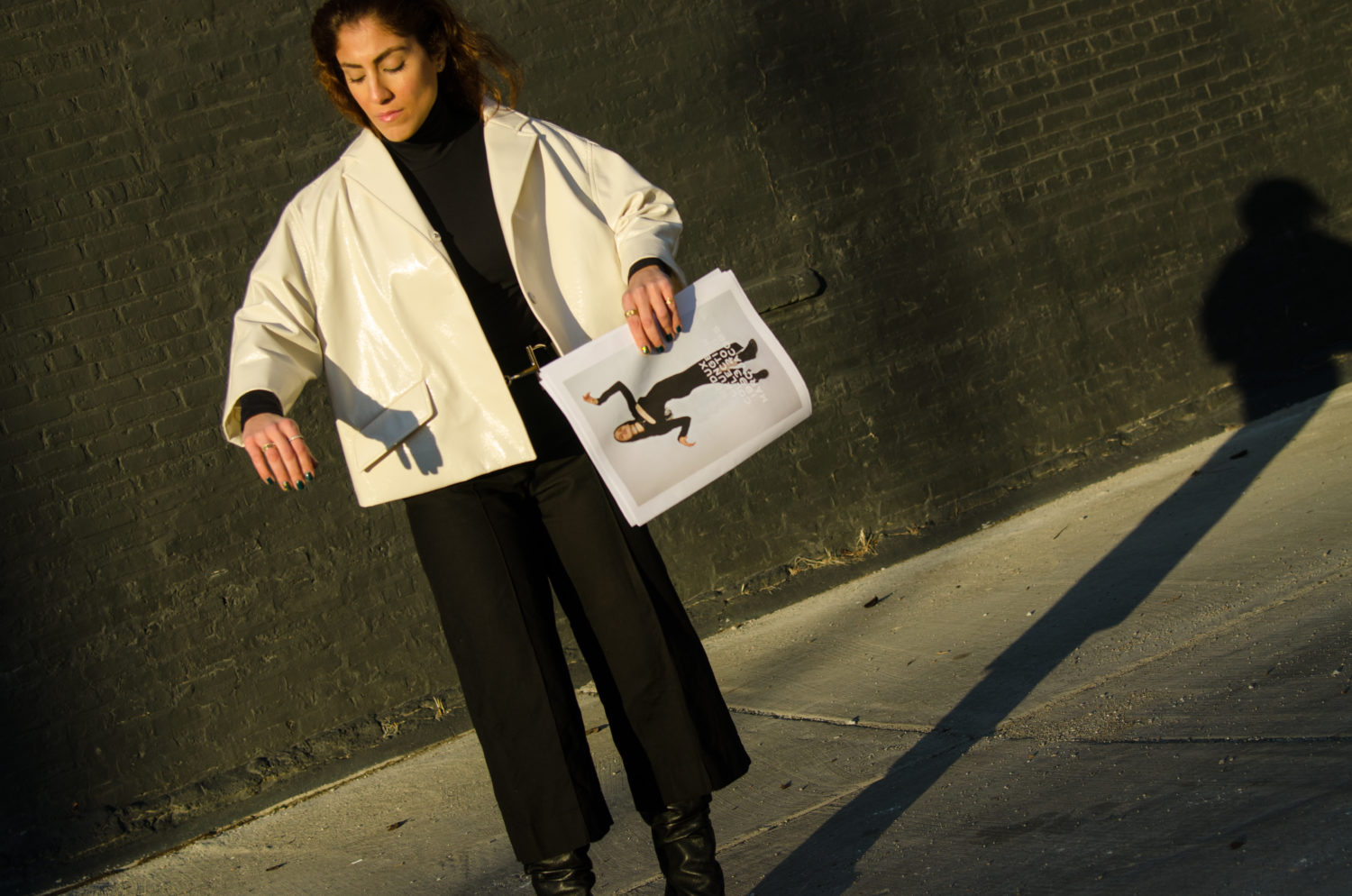 look to fast fashion sites or runway shows for inspiration.
More often than not, you'll likely find that oversized blazer or midi skirt you just bought vintage is being sold at Zara, Mango, H&M…use those sites for inspiration on how to style those pieces!
You'll get ideas on what to pair your pieces with, and how to do it in a way that's current. Another great source of inspo is going through pics of the latest runway shows – pre-fall shows are happening as we speak!
Pinterest is also a resource, but I find that the most up to date trends aren't as easily accessible as some of the more classic looks. BUT maybe I'm just looking in the wrong places 🙂