Hiking the Inca trail was one of the most incredible experiences I've ever had. It was so many things – exhilarating, spiritual, challenging (physically & mentally), breathtaking and fulfilling. Breathing the fresh air up in those mountains was an experience in itself. I even took a leap and camped for the first time…let's just say the camping piece was NOT a highlight for me, but it was well worth it.
I hiked the Inca Trail Extension through Intrepid, and I HIGHLY recommend booking through them. It was a seamless experience from the meals prepared to the camping and everything in between. The tour guides were so knowledgeable, and they made our trip truly unforgettable. I also had the opportunity to meet some amazing people who inspired me in ways I never could have imagined. All in all, the trip was 3 nights and 4 days – the memories will last a lifetime.
Day 1
This was by far the easiest day in terms of hiking, but still beautiful nonetheless.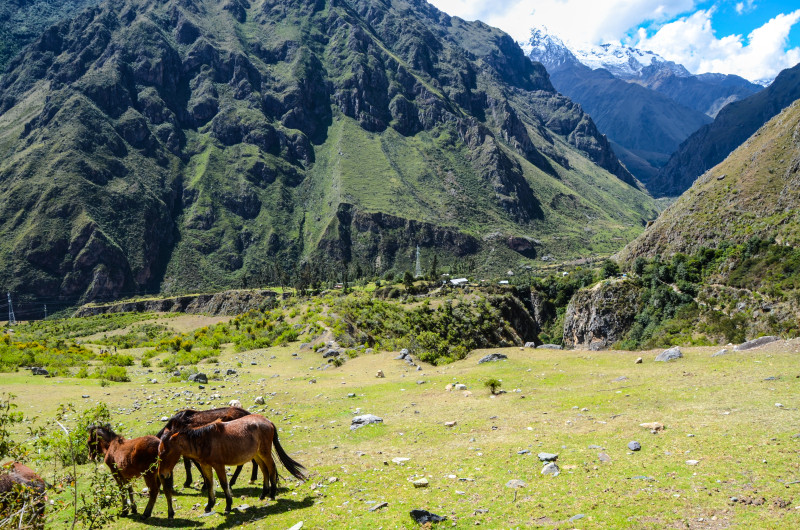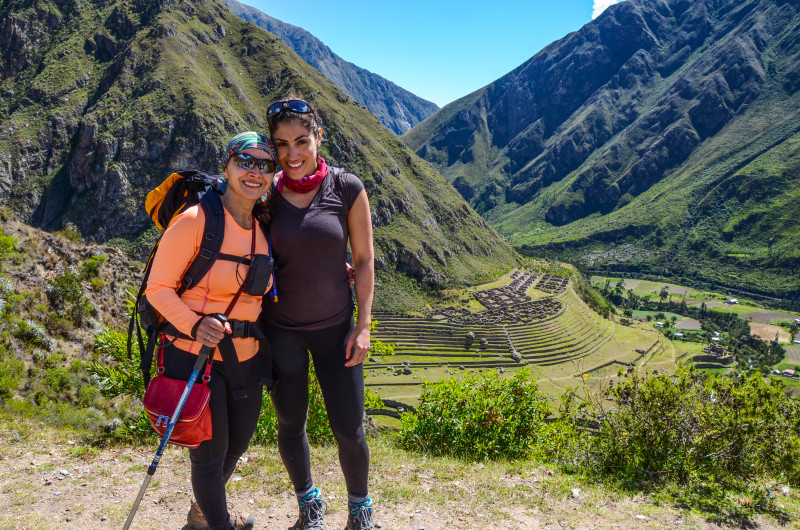 Day 2
I'm not going to lie, day two was tough. We started at 6AM, and began our four hour ascent to Dead Woman's Pass (13,800 ft above sea level). It was amazing to see the environment change at different altitudes. At one point, we passed through an enchanting forest. I saw moss in every single color imaginable, and countless numbers of orchids along the way. As you pass through the different altitudes, the climate changes drastically. You'll see in the photos I'll go from a long sleeve tee to a jacket with hat & gloves. This happened frequently; you never knew when the weather would change up on you. After climbing nearly 4,000 ft, we finally reached Dead Woman's Pass – we were in what they call the "Cloud Forest". We literally were walking through the clouds; it was unreal.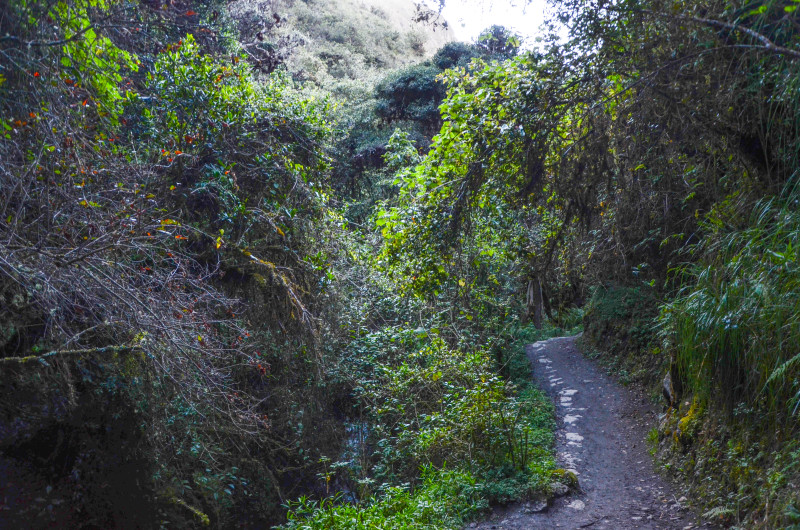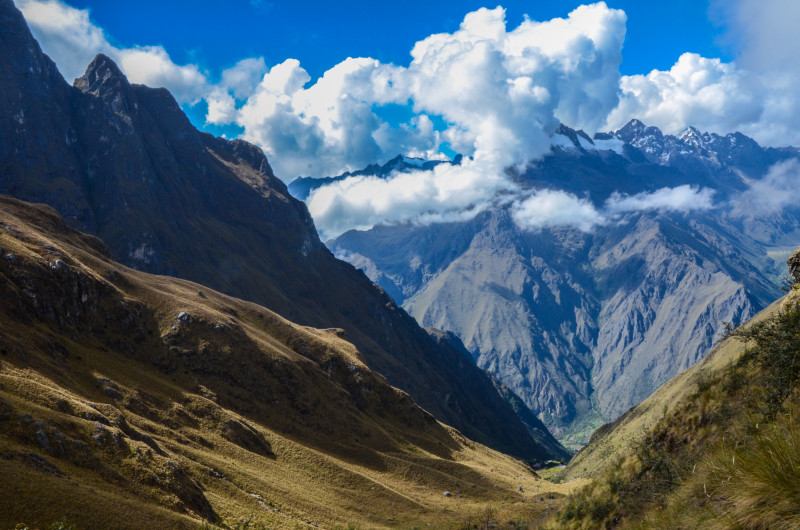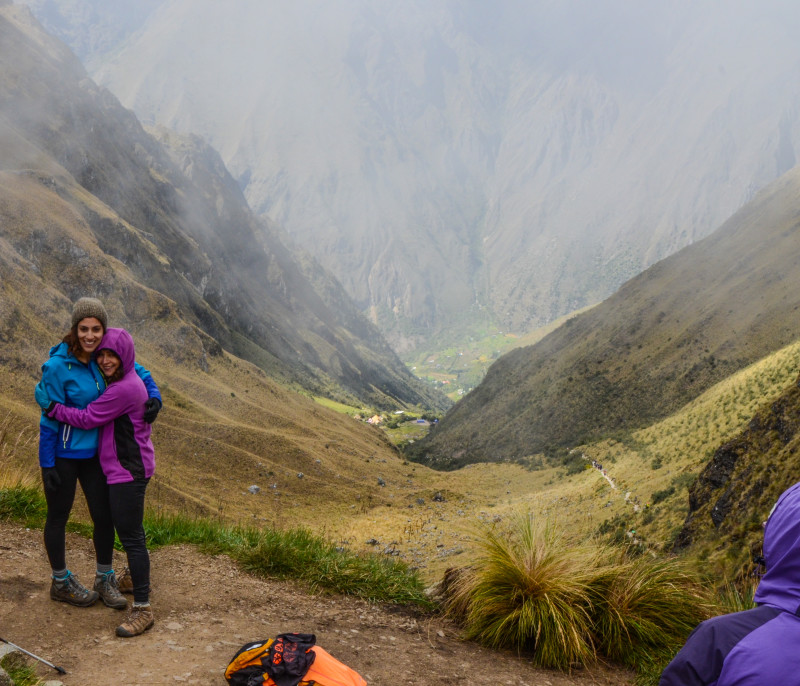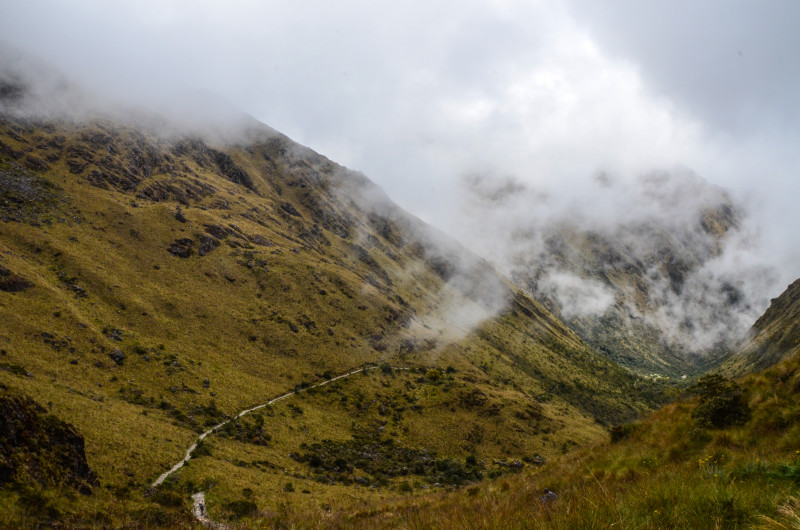 After all that going up, we had to head back down for two hours before we reached our lunch site. Yeah, that's right, we did all of this before lunchtime.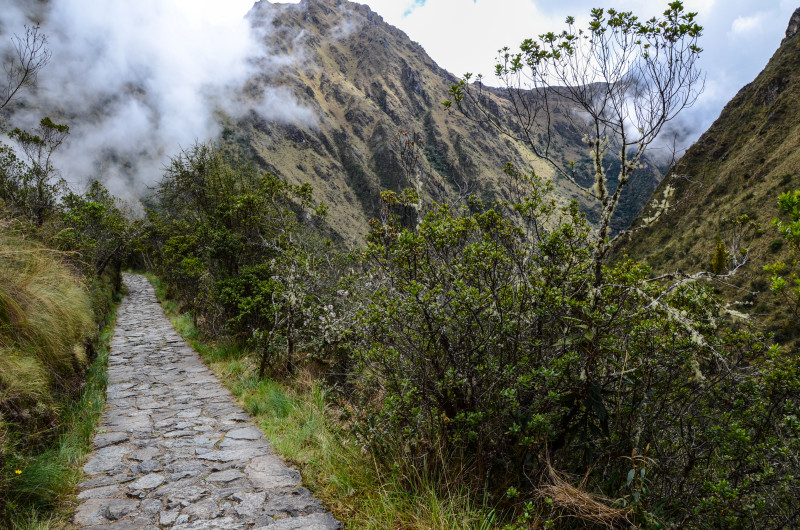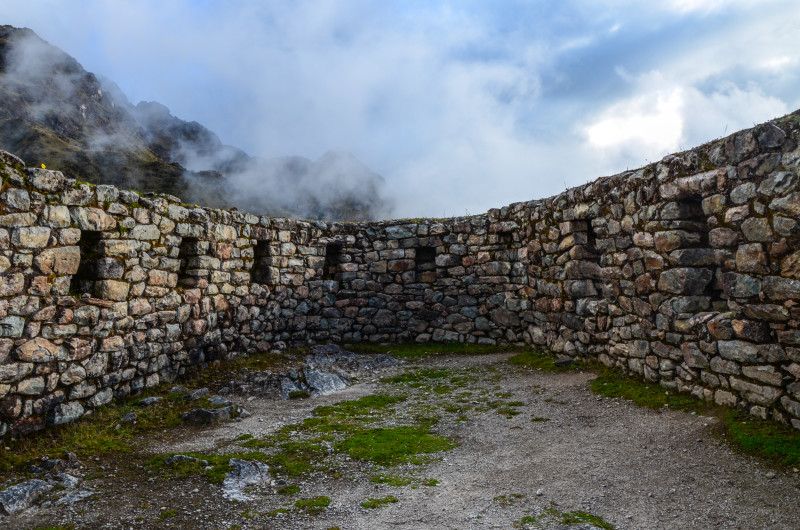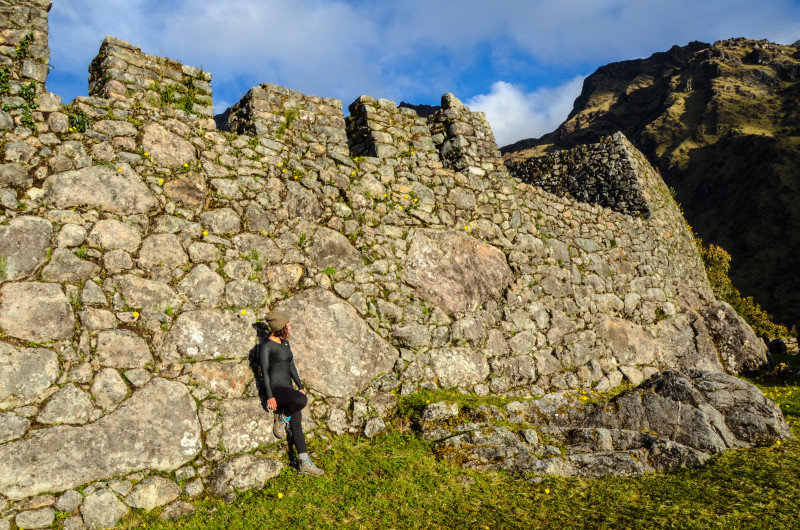 Day 3
6AM start again! The early mornings and long days were starting to get to me at this point. Day 3 was my favorite by far; the ruins we hiked through were the most incredible, and we arrived in Machu Picchu in the afternoon right before sunset (perfect timing for photos). The hiking was challenging but not nearly as exhausting as day two, and the scenery was unbelievable. About two hours before we arrived in Machu Picchu, we stopped at Winaywayna. The depth and structure of Winaywayna was stunning. I learned that the layered structure of the Incan ruins was created for farming purposes. A different plant was farmed on each level. They built water channels that pulled in water from nearby streams, and some of the water channels the Incas put in place still exist today.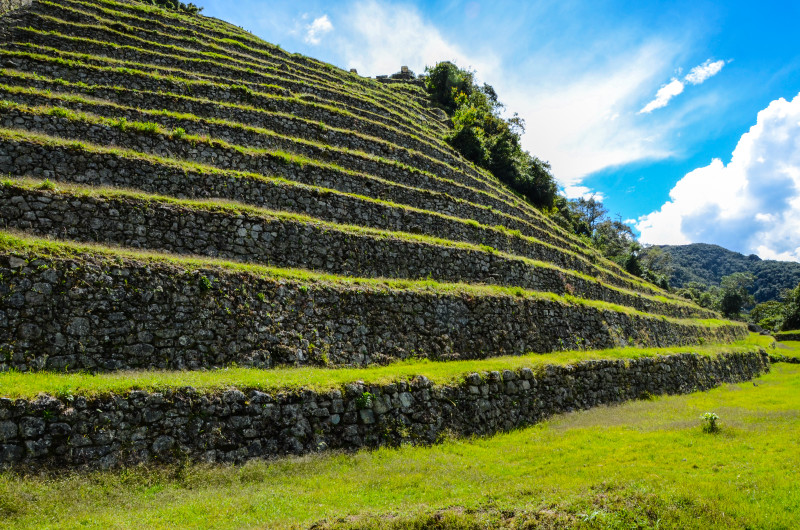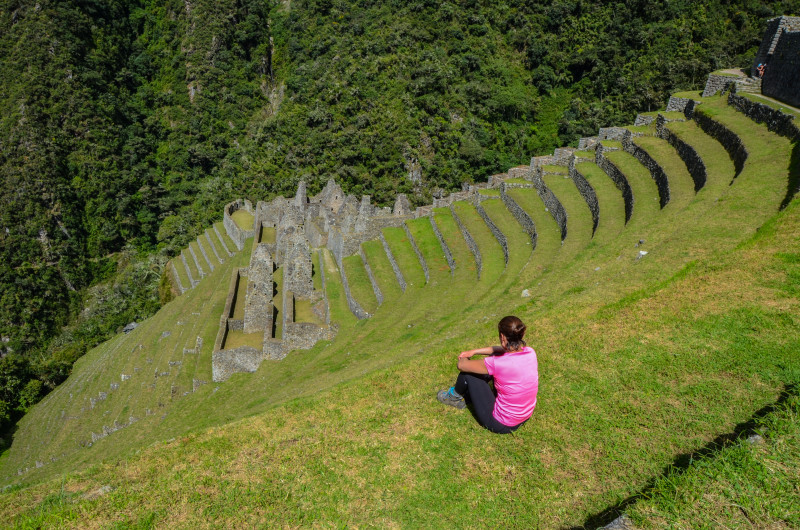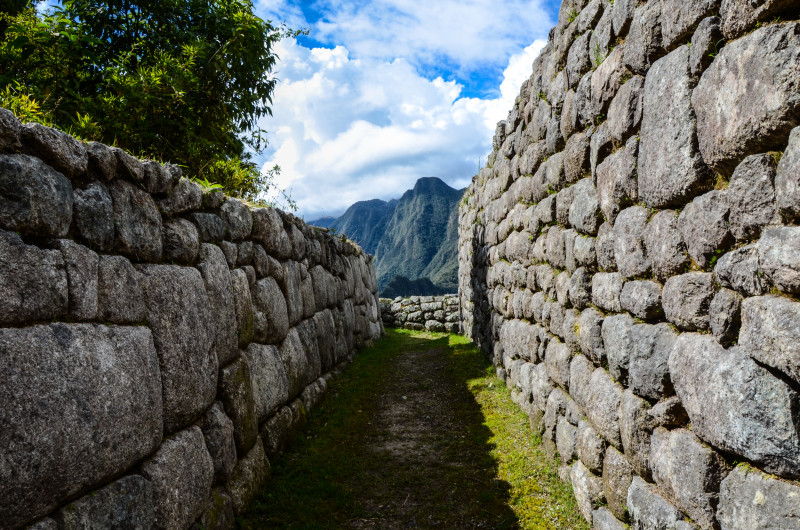 We arrived at the Sun Gate ("Intipuncu" in Quechua), the entrance to Machu Picchu, at around 3pm. This is around the time the last bus leaves for Cusco, so most of the tourists who came to visit for the day were leaving. If you plan to visit, I highly recommend staying overnight in Agua Calientes (the town near Machu Picchu) so that you have the opportunity to go either early in the morning or late in the afternoon when it's not flooded with tourists. We were lucky enough to arrive at the perfect time, with the sun close to setting and people were clearing out. On top of all of that, as we approached the Sun Gate, we were greeted by a beautiful rainbow.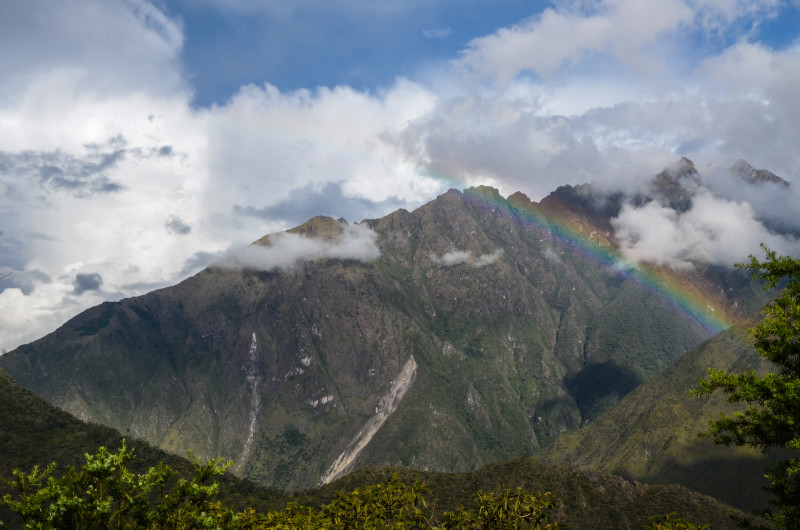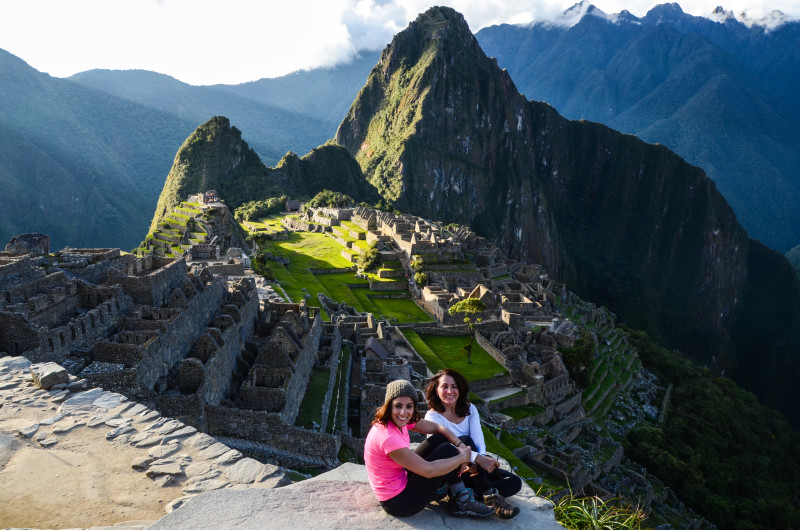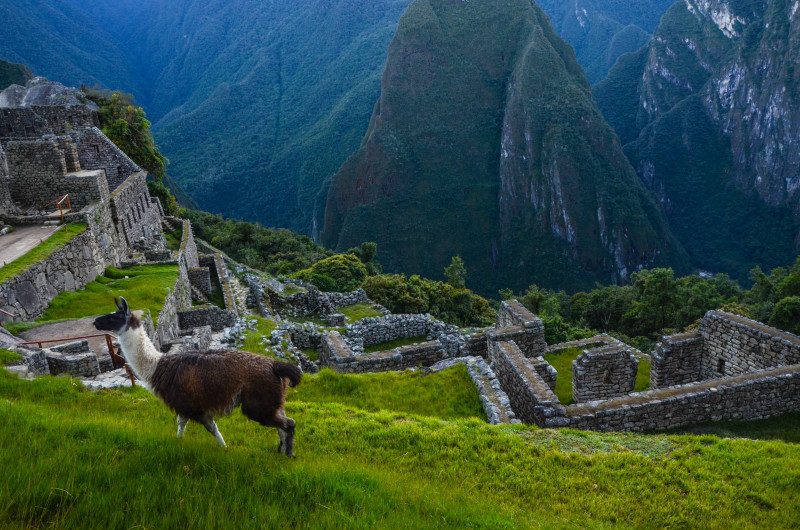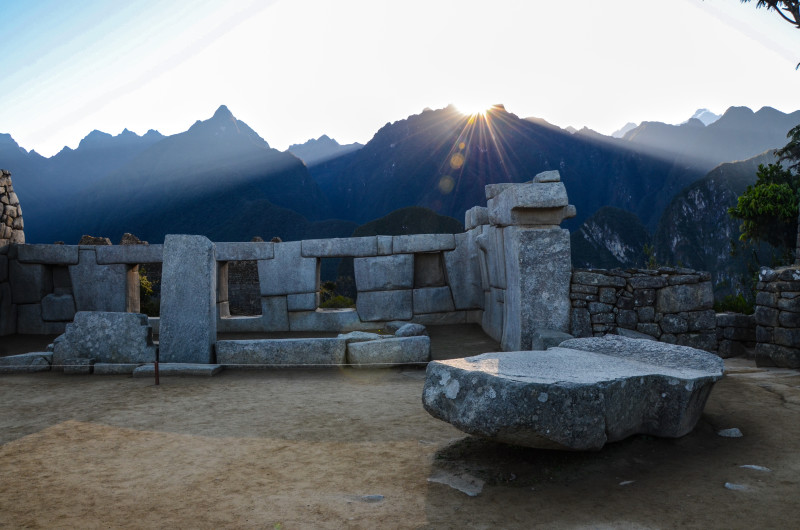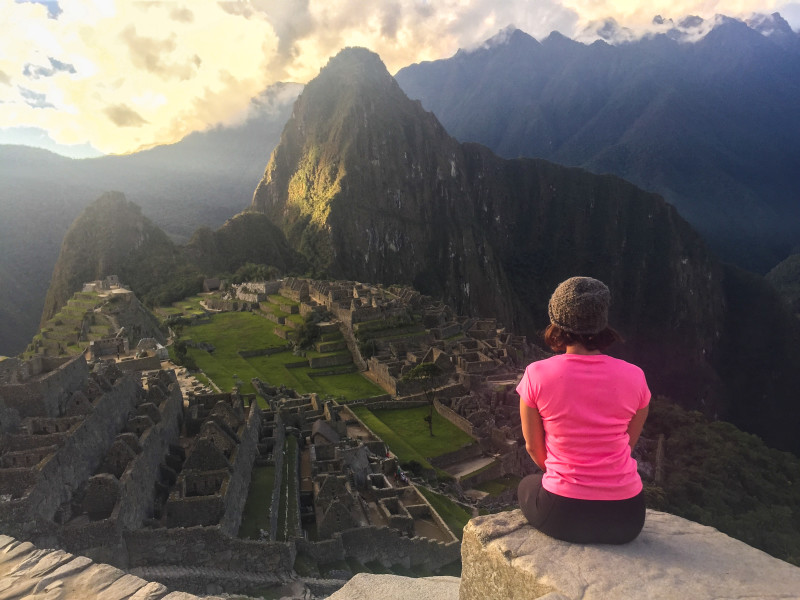 I feel so fortunate to have been able to experience this sacred place, and even more fortunate that my mom and I could experience it together. Who knows, maybe I'll give camping another chance and we'll do another trip next year.
Where have you guys hiked? Would love to hear about your experiences!