Part of the reason I was MIA last week (and you may have caught this on Instagram) was because I took a long weekend & visited friends in New York City. After four days of eating, drinking, shopping, & exploring – I was EXHAUSTED. I love love love NYC, but I can understand why it's not for everyone. Just being in such a crowded & congested environment can really take a toll on you! I will say, however, that one thing I find fascinating about New York City is that even amongst the craziness, I feel at home. I get the sense that a lot of people share the same sentiment. Perhaps it's the diversity of the city – it's welcoming & comforting in a way. All in all, our trip was a success, so I wanted to share some spots we checked out while we were there (only ones I'd go back to..obvs)!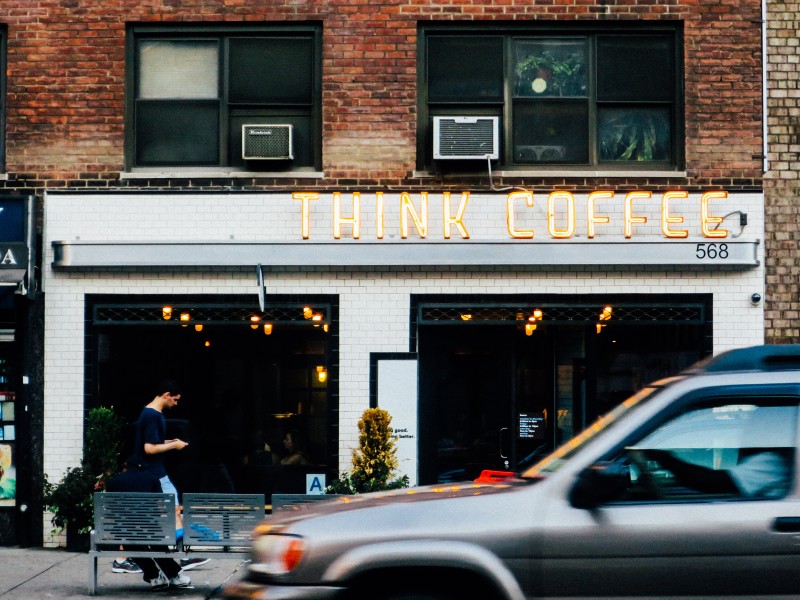 Food & Drinks
Boy did we do A LOT of eating. Too much eating. There's just an abundance of options in NYC – you have to go a little crazy! Some of my favorites…
The Wren: A cool/trendy bar in East Village – super cozy & really friendly staff
Joe's Pizza: We topped off Wednesday night with a late night slice of NYC pizza at Joe's – #noregrets. Seriously, I'm still dreaming about that slice. It's nothing fancy, literally you walk in, order your slice, and stand over a counter and eat it. What more could you ask for? 😉
Taim: This is one of our lunch favorites. It's Israeli fast food, done really well. We're obsessed with the Sabich sandwich – it's a bit intense but mind blowing. Sauce it up with that green sauce they've got – I'm not exactly sure what's in it, but it's pretty damn good.
Bar Bolonat: We love Taim so much that we went to try their sister restaurant, Bar Bolonat (also Israeli food). This was more of an upscale dining experience, but equally as good in it's own way. I really enjoyed this place & will absolutely go back.
Two Hands: We had brunch here on Friday afternoon, in effort to be healthy after eating like garbage for two days. It's an Australian-inspired place known for their avocado toast, as they should be, because it's freakin' amazing. I so wish I could have this on the reg.
Laughing Man Coffee: Luckily, this coffee shop was conveniently located right by our friend's place, and we hit it up daily. So tiny & nondescript, yet seriously delish. While you're there, also try their gluten-free donut. Trust me on this one. It's the best tasting, healthy donut (how's that even a thing?) I've ever had.
Caracas Arepa Bar: Another place we frequent on our NYC visits – specifically love the Williamsburg location. Don't know what an arepa is? Don't worry, they've explained this phenomenon on their website. To paraphrase: "dense yet spongy corn-flour rounds, pitalike pockets, corn muffins, white corn cakes, crisp on the outside, steamy-soft in the middle". Drooling? They stuff this magical thing with plantains, meat, cheese, the works. As you can imagine, the end product is out of this world. We had a couple of friends visiting from overseas, and they claimed this was one of their top 3 dinners in NYC.
Rusty Knot: An adorable tiki bar in the West Village. It's pretty old, and smells like it – however, I was quite impressed with the drinks and will admit their Moscow Mule was one of the best I've had. Just sayin'. We went Friday around happy hour, and the crowd was really lively & fun. Place was packed!
Los Tacos No 1: Buried in the hustle & bustle of Chelsea Market is the best steak taco I've ever had (and yes – I'm including San Diego). Don't let the line deter you from going to Los Tacos – it's a must-have in NYC.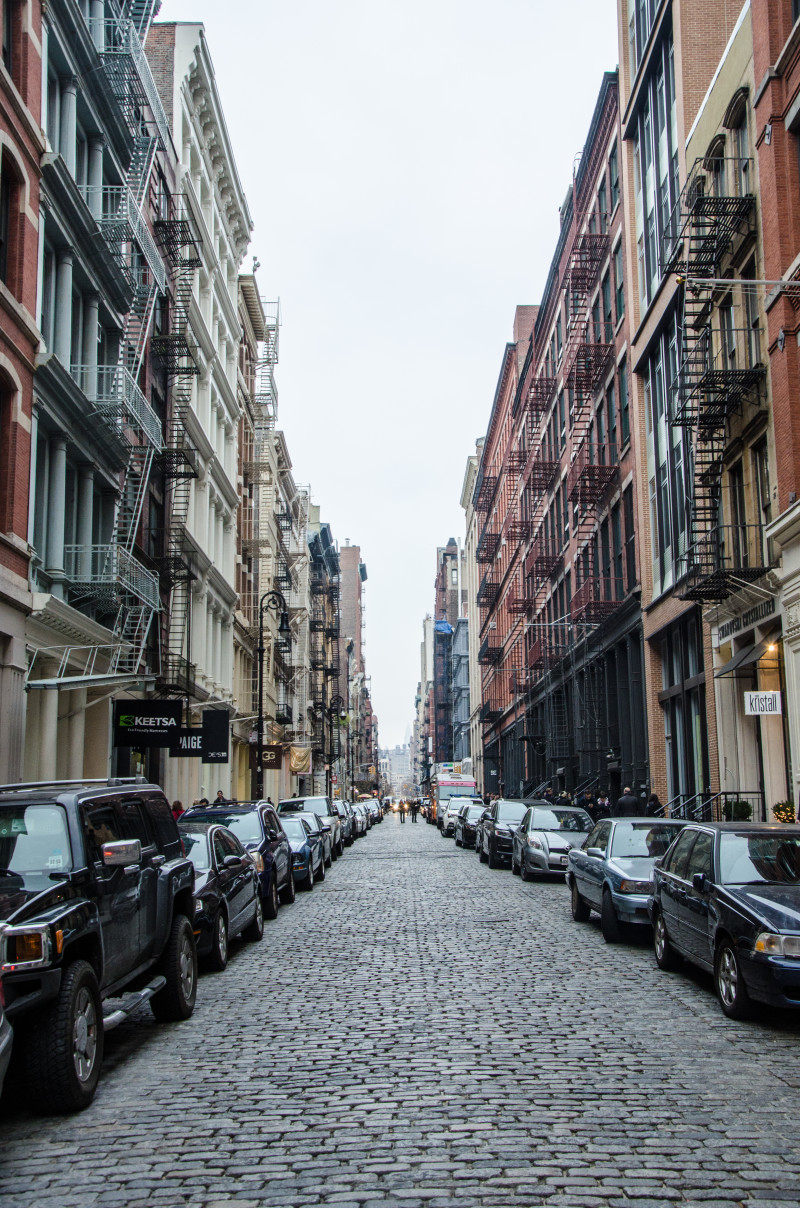 Shopping
Most of the shopping I did was vintage, mainly because that's all I can afford in NYC (JK – sort of?). I, of course, perused the shops in Soho, but left feeling depressed (as always) because I couldn't buy the $600 shoes I wanted – #shocker. Real talk though, these are the shops I find very special and totally worth a visit, even if it's to stare & sulk:
Opening Ceremony: This place has super funky, out there stuff that I adore but can't pull off. They actually have a sale section where you can find some great deals – be sure to head up to the second floor and check it out. I particularly love their shoes & bags – everything you'll find in here is really unique.
Creatures of Comfort: This may be one of my favorites – really casual, minimalist pieces but there's always a spice to them…whether it be the fit, color, or fabric. It's quite pricey, but again, worth visiting even for a window shopping sesh.
Bird: I checked out this boutique per my friend's recommendation and will def go back. It's a chic shop in the heart of Williamsburg with a great selection of big name designer pieces to up & coming local brands. Really well curated & caters to a wide variety of personal styles.
Awoke Vintage: I always stop by this place when in Williamsburg. One of my go-to vintage shops in NYC, everything is hand selected and in great condition. I purchased a couple of vintage Levi's pieces here last weekend – can't wait to rock them this summer. PS – they have an online shop! Amazing.
Le Grand Strip: Another charming vintage shop in Williamsburg, but more of a classic take on vintage with pieces going back as far as the 1920's. It has that antique-y vibe that I'm inherently drawn to.
What are your go-to NYC spots? Please share as I'd love to check them out on my next visit!