I've been to many places in the states, and San Diego continues to be one of my favorites. The relaxed vibes, beautiful weather (most of the time), and delicious food always draw me in. It helps that Leo's close friend lives there and that I have family there as well – a free place to stay is definitely a selling point!
Though it's a smaller city, San Diego surprisingly has more variety than you'd think. You can get the college town feel in Pacific Beach, hippie vibes in Ocean Beach, partake in the hipster scene in North Park, feel like you're on a weekend getaway in La Jolla…the list goes on! After our many trips there, we typically hit up our favorite spots in terms of shopping & restaurants, and pepper in a few new places as well. Below are my highlights in regards to restaurants & bars, shopping & exploring!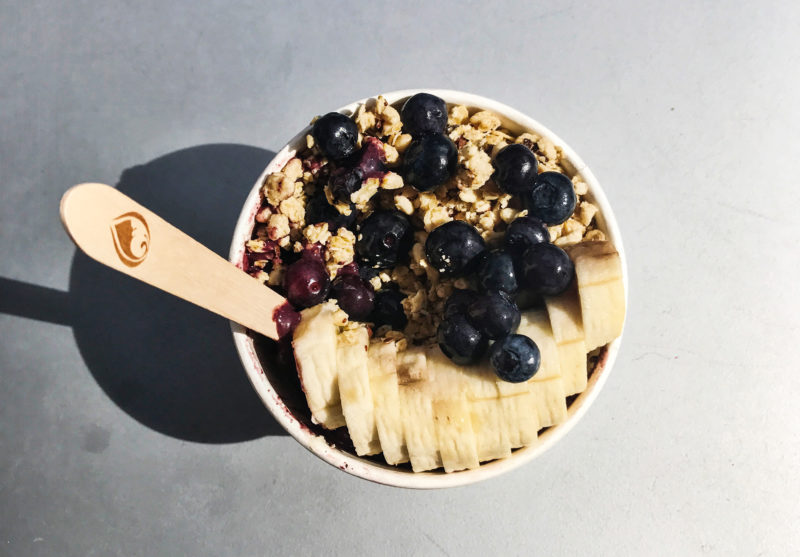 Plumeria – hands down this place is in my top 3 for Thai. It's all vegetarian, but it's their veggie meats are unbelievable tasty, and the sauces & curries are on point. The pumpkin curry & pad Thai are killer! To put into perspective, I ate Plumeria twice in the 4 days I was in SD last weekend. That good.
Vitality Tap – I discovered this spot last weekend; it's a little juice bar inside of a Nutrition shop. I went in to try their acai bowl, and I loved how it wasn't too sweet and the granola was super tasty. Highly recommend.
Oscar's Mexican Seafood – My cousin, who's an SD local, recommended Oscar's a few years back, and it's been my go-to fish taco spot ever since! If you're a seafood person, the Fisherman's torta is also insanely delicious.
Prep Kitchen – I typically go here for brunch, but it's known to be one of the best restaurants in San Diego. Really good comfort food with a mix of tasty small plates & salads.
Cody's La Jolla – Cody's is a quintessential California brunch spot, overlooking the ocean. The food is good, not amazing, but the experience makes it all worth it.
Basic – I've never had Basic's pizza, but Leo claims it's the best in San Diego…I trust his judgement!
Chocolat – If you're a dessert fiend like I am, you will appreciate Chocolat & everything they have to offer. Between their crepes, gelato & pastries, you can't go wrong.
Urban Pi – This place is kind of a hike to get to if you're downtown, but they have this mango tart that is OUT OF THIS WORLD. I don't know how they get the mangos to be at the perfect ripeness every time.
Kindred – I believe this is a relatively new spot, but it's a cozy cocktail bar in South Park. Really good drinks & cool ambiance.
Searsucker – I'm usually not a fan of anything in the Gas Lamp district, but Searsucker is one of the nicer bars out there. Their cocktails are well done, and they have good grub to much on as well. It's a solid place for happy hour.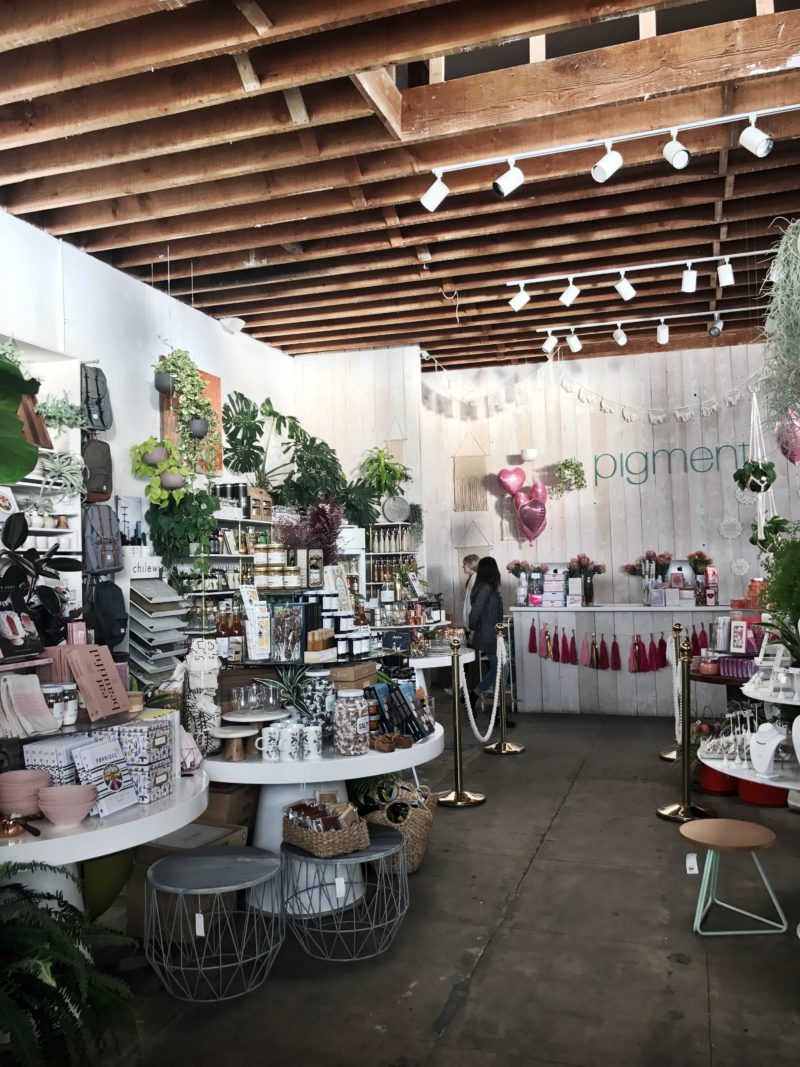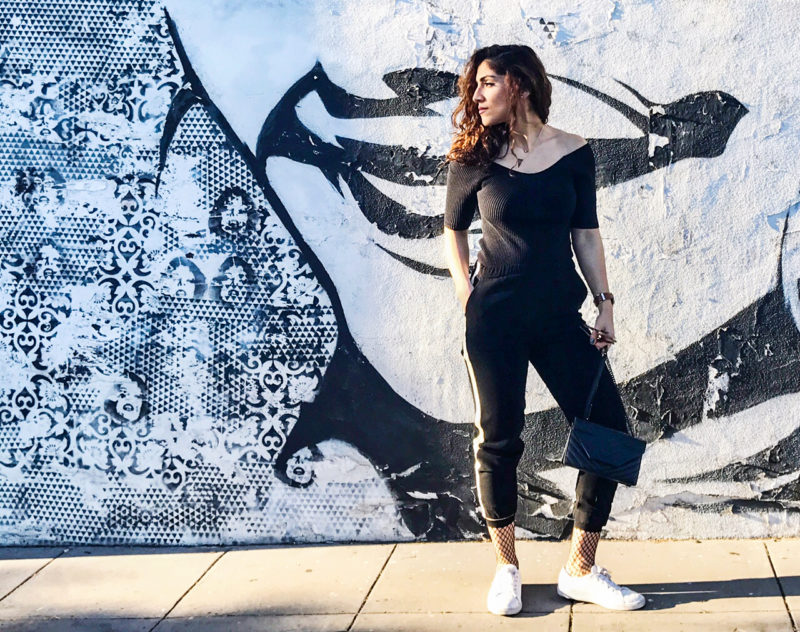 Hunt & Gather – Though there are nice malls in San Diego (Fashion Valley being one of them), I typically like to shop the local boutiques, particularly vintage shops. Hunt & Gather is nested in the heart of North Park, and is one of the better curated vintage shops out there (and they're super friendly!).
Pigment – This is the shop to go for gifts & home accessories. I fell in love with their hanging succulent orbs & planters.
Homesteez – I stumbed upon this place a few years back & fell in love with the vintage mid century furniture they had collected. I wanted to check it out during my last trip, but didn't get a chance!
La Loupe Vintage – Another great vintage shop (there are a couple of locations now). I found this beautiful Turkish silver necklace last time I was there.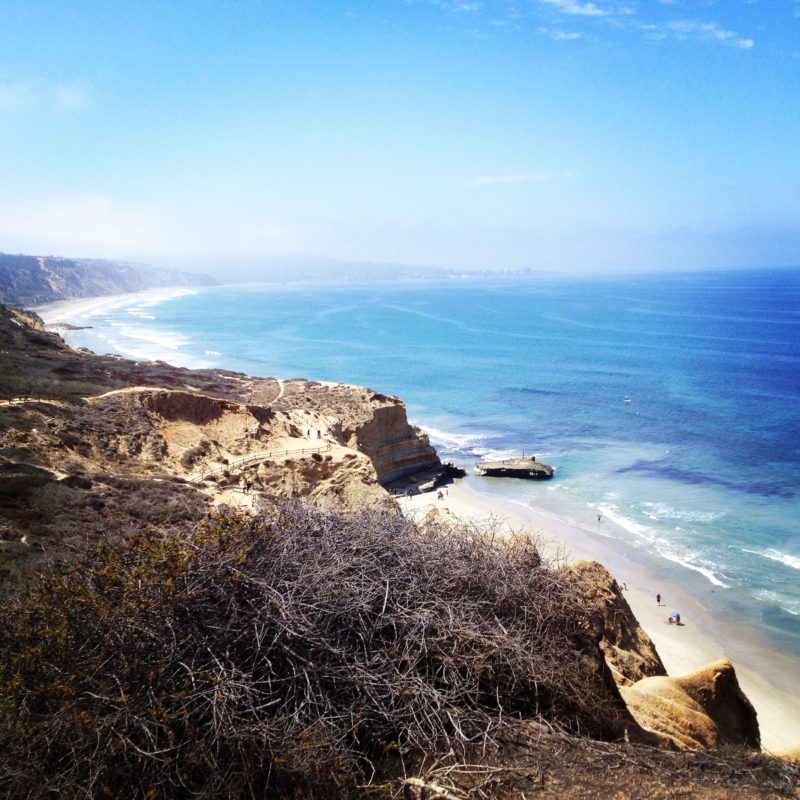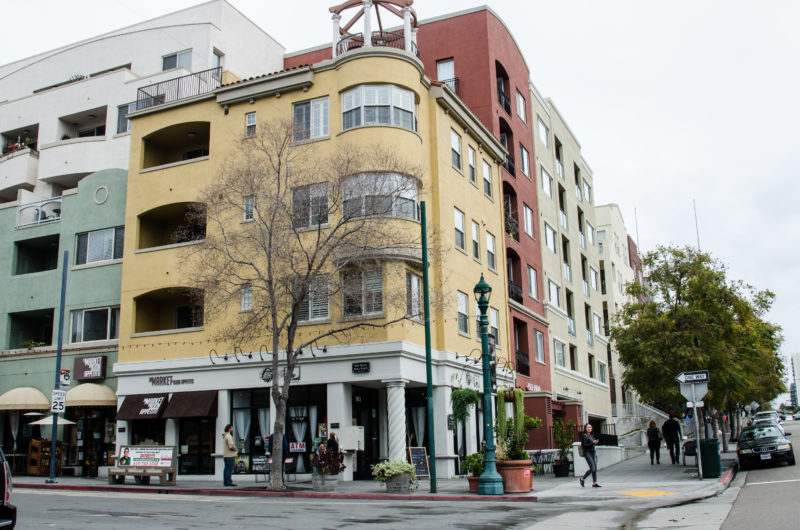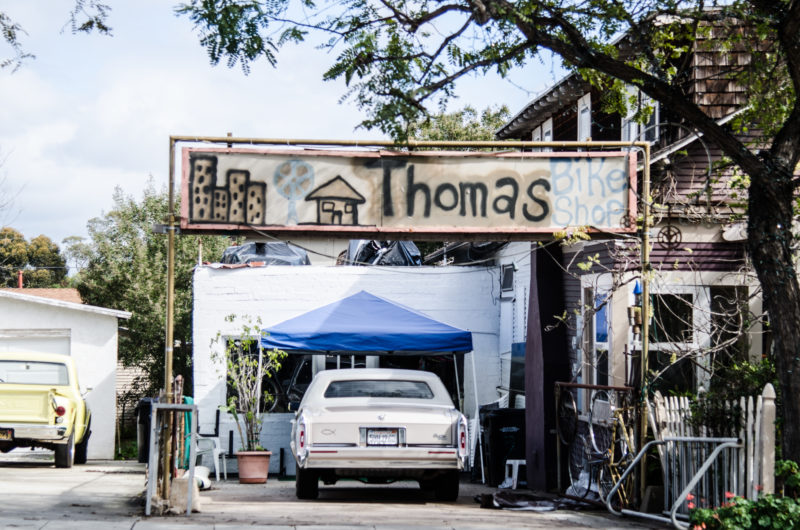 Little Italy Farmer's Market – One of the best farmer's markets I've been to. Between healthy snacks & plenty of fresh produce, you'll leave with a satisfied tummy (lots of sampling to be done!). I was even inspired to try to make a dip I found at the market, it was that delicious.
San Diego Zoo – I'm not typically a zoo person, but San Diego is known to have one of the best in the world. It's definitely worth a visit (they have koalas!!).
Ocean Beach Antique District – If you're into antiquing, Ocean Beach is your dream destination. There is an entire street with back to back antique shops, and some are MASSIVE. You can find some really beautiful jewelry here.
Torrey Pines Natural Reserve – I always love to squeeze in a hike when I'm visiting a beautiful place (I did the same in LA), and Torrey Pines is one of my all time favorites. It's unbelievable beautiful with gorgeous views of the ocean, and you can hike all the way down to the beach and lay out for a few hours.
Coronado Island – As touristy as it is, a trip to Coronado is necessary if you're visiting San Diego for the first time. Hang out at the beach (it's my favorite in San Diego), and have a drink at the Hotel Del Coronado. The drinks will be crazy overpriced, but the hotel is historic and absolutely worth exploring.