Here's my second and final Greece post from our trip a few weeks back! Usually we go to Greece later in the summer, so it's been a bit sad to not have the trip to look forward to at the end of August. Luckily, we have a jam packed month with lots of fun activities & are working on finishing up things around the house (not as fun but will be nice to cross off the list!).
The second island stop of our Greece trip was Naxos. None of us had been to the island before, and it was relatively close to Astypalaia (which is the island we were heading to next for a wedding), so we decided to try something new! Part of the Cyclades, Naxos has the beautiful architecture that Greece is known for, and it's actually quite large for island standards. We saw TONS of Americans there – in fact, a couple I went to high school with was there celebrating their honeymoon days before I arrived! Such a small world.
Naxos definitely has a big island feel – very different from Koufonissi. It was better organized, had more tourism, and catered to visitors making it very easy to navigate the island. Perhaps it's because I've been to so many Greek islands at this point (I'm a bit of a snob now), but I prefer smaller islands that are off the beaten path. I find them to be more intimate and unique. Regardless, Naxos definitely had it's own charm and there are plenty of things to do and see while you're there! Here are five things to do in Naxos, Greece –
One of the best parts of our stay was our hotel. Located in heart of it all, Hotel Grotta was absolutely beautiful and the service was top notch. At check-in, we were welcomed with a glass of homemade white wine and a tasty Greek pastry. The staff went out of their way to be helpful and friendly – it was some of the best service I've seen in Greece! The rooms were large for Greek standards, and came with some nice bonuses (i.e. a legit hair dryer that's hard to come by in Greece). I highly recommend staying here and having breakfast on their patio facing the sea.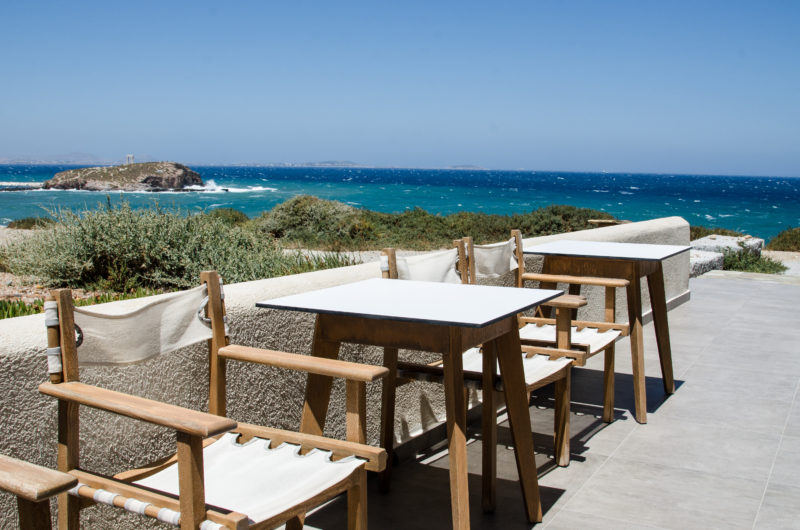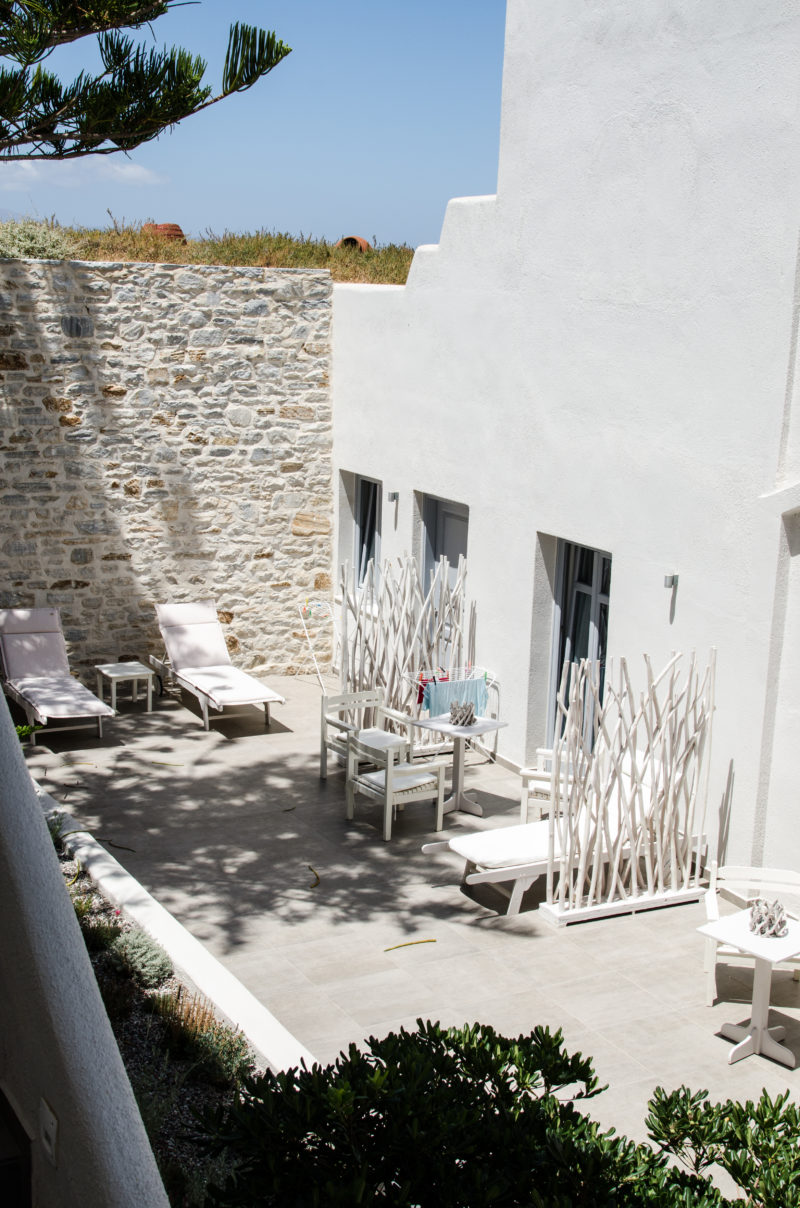 Our favorite meal on the island was at O Vasilis, a traditional Greek taverna in the small village of Melanes. Melanes is one of the oldest villages on the island, and is incredibly charming. We walked around the village before dinner, and had our meal out on the balcony where we soaked in the gorgeous views. As we entered the restaurant, we were overtaken by the smell of freshly baked cinnamon cookies. The owner could tell we had our eyes on them, so for dessert he gave us a bag (yes, an entire bag) of freshly baked cinnamon cookies to go. It was the kindest gesture…and the cookies were as tasty as they smelled.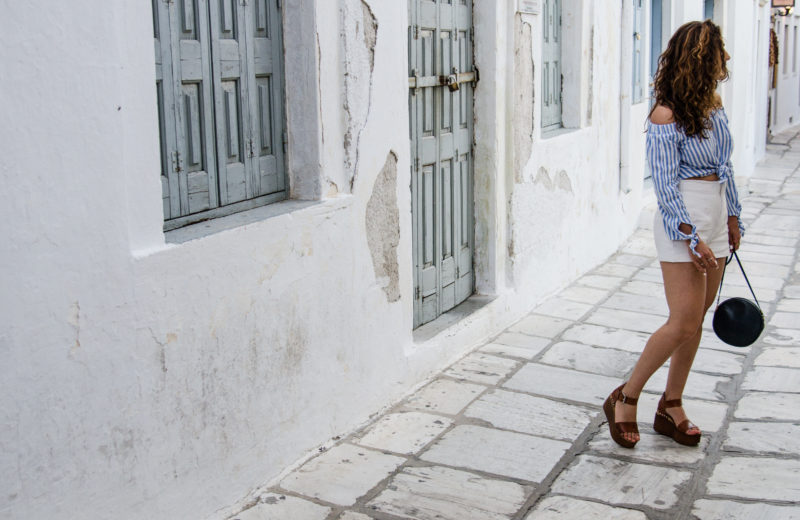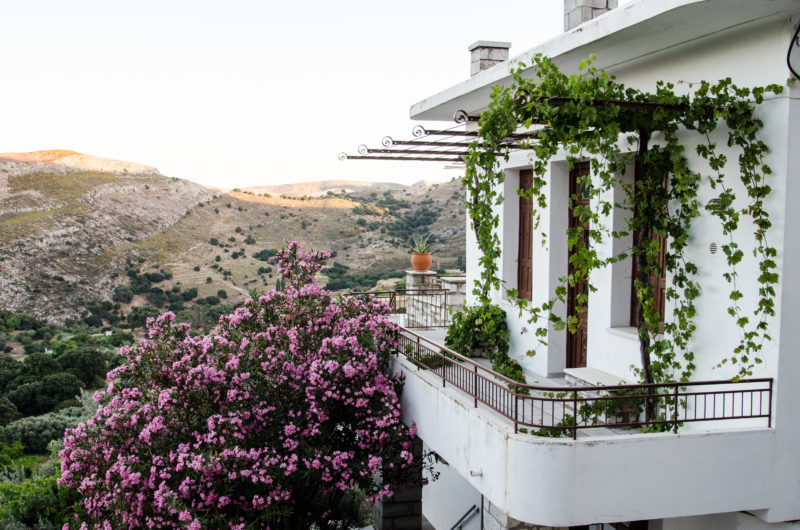 I didn't do this, but I have major regrets! Had we stayed longer, I would have taken kitesurfing lessons on the island. Because of where it's located, the island has very strong winds that make for the perfect surfing/windsurfing/kitesurfing conditions! Leo had a friend who spent a week on the island a few years back, solely to take windsurfing lessons – doesn't that sound like fun?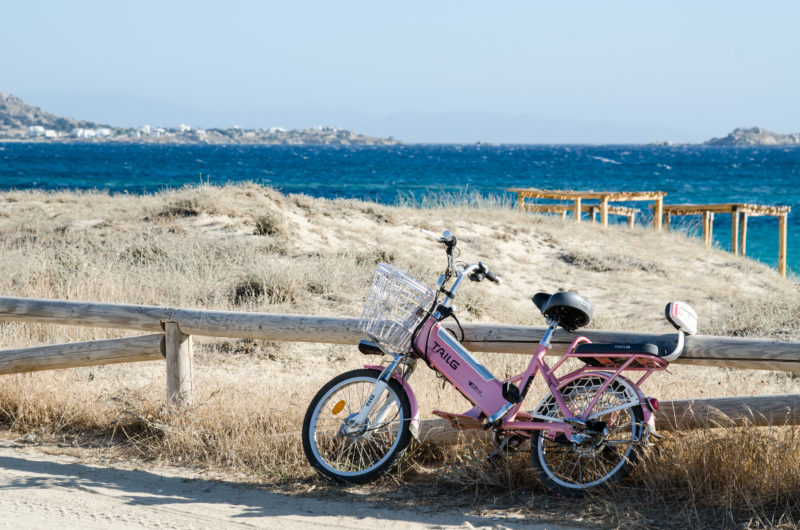 Close to the port of Naxos, you'll find a giant marble doorway that leads to nowhere. This was meant to be a temple honoring the Greek God Apollo, but it was never completed. It's slightly eerie but also stunning in real life – definitely a sight worth seeing if you're making a trip to Naxos.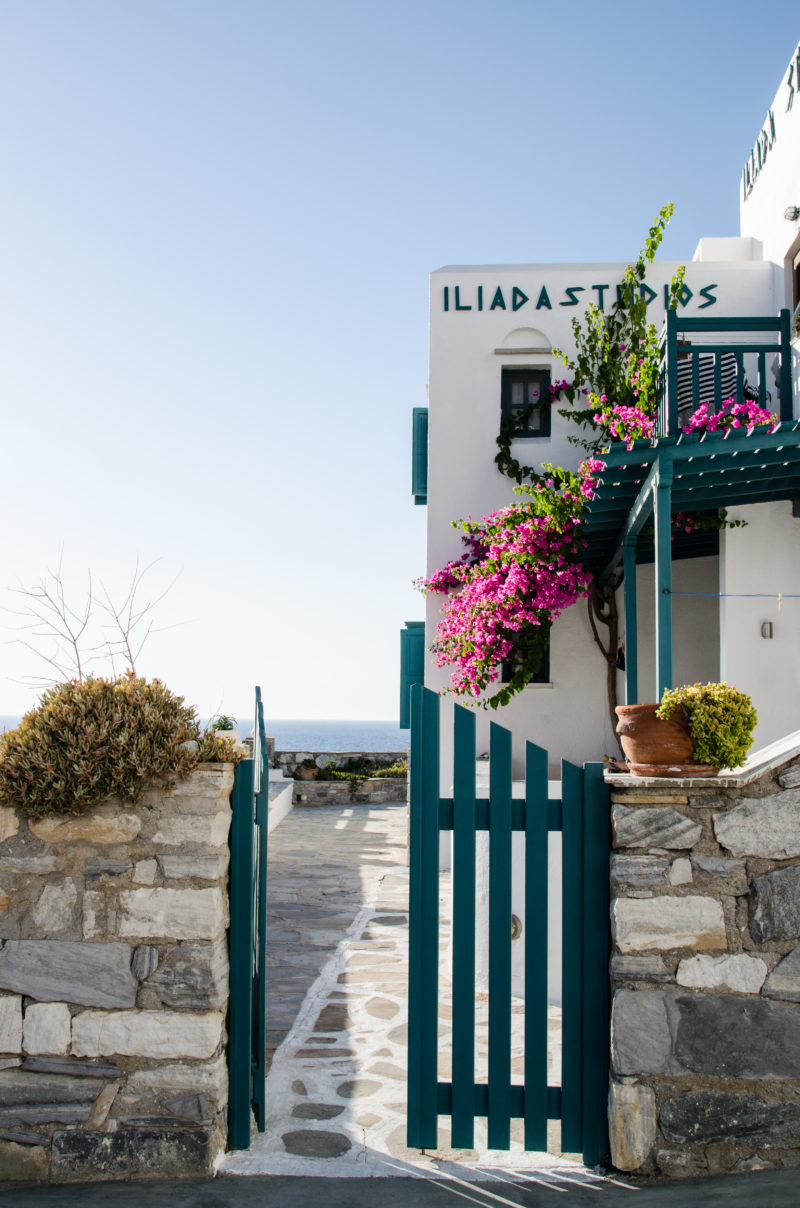 A boutique-y beach bar located off of Plaka beach, Tortuga felt like a Mykonos beach bar that made its way to Naxos. It has a hippie/beachy vibe – super well decorated! The beach beds are extra cozy, and it's nice and quiet there so all you hear are the sounds of the sea. We spent an entire afternoon here hanging by the beach and enjoying a quick lunch in our cabanas.